Traffic
Here's when to expect the worst traffic around the Fourth of July
AAA predicts 1.25 million Massachusetts drivers will hit the road during the holiday stretch.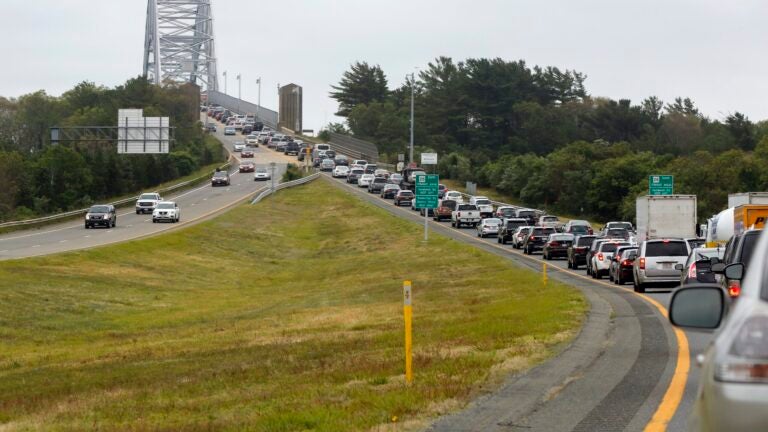 Are you planning on loading up the Family Truckster and hitting the road for the Fourth of July? If so, be prepared for plenty of company. 
AAA predicts a record-breaking 46.9 million Americans will make a road trip of at least 50 miles during the holiday stretch, a five-percent jump from last year and the highest number at any point since 2001, according to a news release.
And Massachusetts is poised to see big numbers as well. Of those 46.9 million travelers, AAA says 1.25 million will come from Massachusetts, just the second time the state will top the one-million mark for the July 4 holiday.
Mary Maguire, AAA's Northeast director of public and legislative affairs, attributes these predictions in part to "confident consumers with additional disposable income."
Here's a truckload of helpful information to help you reach your holiday destination as quickly and safely as possible:
The worst time to drive:
Travel times in the nation's most-congested cities could be twice as long, according to AAA, which predicts "Terrible Tuesday," July 3, will be the busiest of all.
In Boston, driving on Tuesday between 3:30-6:30 p.m. will take 1.8 times as long as normal, AAA estimates.
What to expect on the roads:
The Massachusetts Department of Transportation is postponing scheduled roadway construction from early Tuesday until Thursday night. 
I-93's HOV lane between Quincy and Boston will open at 1 p.m. for the afternoon commute on Friday, June 29. The HOV lane will be closed beginning in the afternoon on Tuesday, July 3, and all day on Wednesday, July 4. It will reopen during regularly scheduled hours on Thursday, July 5.
Know before you go:
MassDOT advises travelers to plan ahead, make use of travel tools, and use public transportation when possible.
And if you need a caffeine boost, free coffee will be served at the 18 MassDOT service plazas from 10 p.m. Wednesday, July 4, through 5 a.m. Thursday, July 5.
How to stay informed:
There are several ways to keep on top of the the latest traffic information. Here are a few:
Online: Visit Boston.com/traffic or Mass511.com.
Mobile apps: Download apps like Waze, AAA, and GoTime for real-time info on your device.
Call: Dial 511 to listen to traffic information.
Radio: Keep it old-school and tune your car's AM radio to WBZ 1030 for regular updates.