Why car insurance rates are spiking in Massachusetts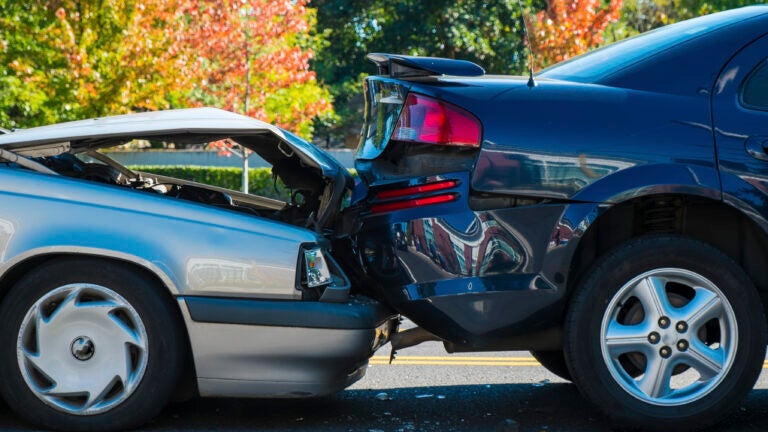 Boston.com Cars is your go-to resource for coverage of local car news, events, and reviews. In the market for a car or truck? Check out our new car specials and used car specials curated by our local dealer network.
Falling gas prices and an improving economy are generally good things for Massachusetts, but they're also having negative consequences for tens of thousands of drivers who are seeing their auto insurance rates spike, according to The Boston Globe.
Low prices at the pump and an active economy are two factors that tend to put more drivers on the road, leading to more accidents and higher payouts from insurance companies. Those insurance companies are beginning to pass the increased costs onto drivers with rate spikes of up to 8 percent in some cases.
The state's largest auto insurer, Mapfre USA Corp., is increasing rates by an average of 3 percent, according to the Globe. Though not as dramatic as the 8 percent spike from insurer United Services Automobile Association, the Mapfre increase represents the company's biggest hike since 2011, the Globe reports.
Rates are also being pushed up by rising healthcare costs for car crash victims and the fact that cars are now packed with expensive-to-repair technology.
"Since last year, the entire auto insurance industry has seen a significant increase of auto claims frequency and severity,'' Rich Johnson, a spokesman for USAA, told the Globe. "As these trends continue, our overall auto insurance rates must be adjusted to reflect the future projected costs of our members' claims.''
Read the full Globe story here.