The Car Doc on finding a practical vehicle, rodent infestations and more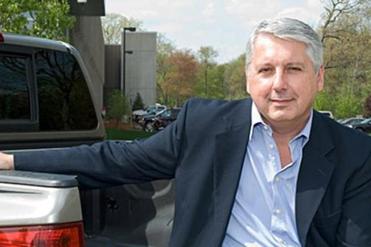 Q. All I need, or want, is a simple, basic car, this is what I'm looking for it should be mid-sized, comfortable for two old couples out for an diner and a movie, air conditioned, plain radio, modern braking, easy to have serviced and nothing much else. Everything I've ridden in lately has so many useless and complicated features that I have no use for. What do you suggest?
A. The first car that comes to mind is the Toyota Camry LE. The LE has all that you want and very little more. The Camry is very dependable, anyone can service it and it will easily accommodate two couples out for the evening or away for the weekend. In addition it is easy on gas and simple to drive with a comfortable ride.
Q. I just paid my local Toyota dealer $390 to fix a chewed-off knock sensor wire and clean out a related mouse nest behind a manifold in my 2014 Tacoma pickup. At first it looked like they would have to pull a cylinder head to get at the problem, estimated cost $1,600. Mice have been giving my neighbors fits lately, too, damaging wires and plugging up heater/AC systems. Any advice on what can be done to keep these rodents out from under the hood? Chipmunks are almost as bad, the shop guy says.
A. This is getting to be a question I'm getting almost on a weekly basis, in fact Honda has "rodent wrap'' that you can put around wiring to discourage rodents from using your vehicle for lunch. You can also add oil of spearmint as well as other commercial repellants under the hood and around the vehicle that may work. One final suggestion, remove any water or food source such as bird seed that may also attract rodents.
Q. I am thinking of buying a 2016 Toyota Highlander EXL what is your opinion of this vehicle?
A. There is nothing not to like about this mid-sized SUV. The V-6 engine provides delivers lively performance and fuel economy in the low 20 mile per gallon range. The seating is comfortable for up to seven adults. The interior quality is quite good and the overall fit and finish is world class.
Q. My 2010 Hyundai Elantra Touring has a rough ride. It always has. Is there anything I can do about it — short of trading it in for a midsize? Would a shock absorber "upgrade'' help?
A. The Elantra Touring edition like many cars with touring suspension rides firm/harsh. Changing shocks may help somewhat but part of the harsh ride is from is related to the larger wheels and tires. Replacing some of the suspension components, wheels and tires will help but certainly an expensive route to get to a slightly better ride.
Q. My questions is about expert auto reviews. Do these experts (you included) expect too much from lower priced vehicles? I was looking for a lower priced small SUV, and by reading the reviews of the Mitsubishi Outlander Sport, I would have thought it was totally unsuitable for use. I contacted a few dealers, and was surprised they weren't offering huge discounts in light of the reviews. Eventually, a dealer offered me a 2015 Outlander Sport leftover at a discount of over $7,000, and I decided to try it out. I traded my 2013 Nissan Rogue, and I find the Outlander Sport to be equal or superior to the Rogue in just about every category but storage space and interior appearance. The engine doesn't seem anywhere as noisy as described, and the CVT seems smoother than the Rogue's. The vehicle rides a little rougher, but rides on 55 series 18 inch tires as opposed to the 70 series 16 inchers on the Rogue, so that is somewhat expected. Handling seems similar, and despite the lower gas mileage figures, I actually seem to get better mileage around town. What do you think?
A. Some automotive journalists I believe do get jaded by high-end vehicles. I hope that is not the case with me, although I believe everyone has an internal benchmark I try to evaluate each vehicle on its own merits. In fact the Mitsubishi Outlander Sport won the New England Motor Press Yankee value award for its combination of fuel economy, features and price.