Book Club
Book Club's next read is 'Woodrow on the Bench' by Jenna Blum
Join the virtual author discussion on Dec. 20.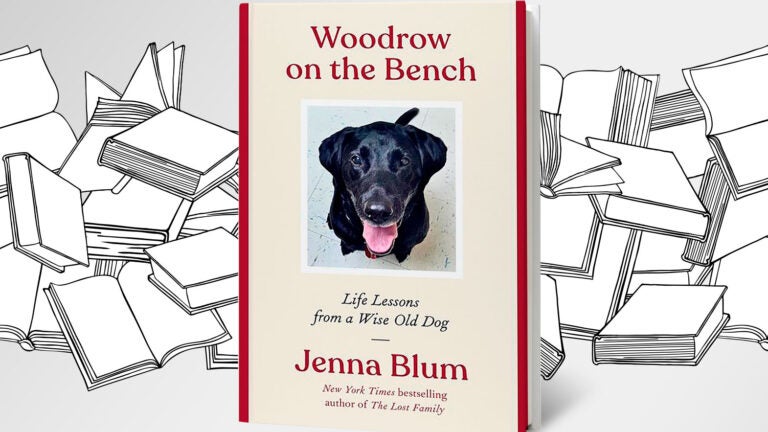 For the final book of the year, the Book Club's December pick is Jenna Blum's new book, "Woodrow on the Bench: Life Lessons from a Wise Old Dog." It's the first time we're delving into a memoir about an animal, in this case an adorable black lab named, as you may have surmised from the title, Woodrow. Lovingly referred to as the "George Clooney of dogs," the book covers the final six months of the beloved dog's life, and how Woodrow taught Jenna how to love and be present. Both its subject matter and slender nature — it's a smaller trim size than a normal book, and just 208 short pages — make it the perfect pick for the holidays.
The book is Jenna Blum's first foray into non-fiction. Her three prior books, "The Stormchasers," "Those Who Save Us," and "The Lost Family," were all works of historical fiction. All three books were very well received, and "Those Who Save Us" was a New York Times bestseller. Blum's fiction always feels so real because of the level of research she puts into each book, as her attention to detail is unparalleled. That attention to detail and tenacity shines through in other areas of her life as well.
Beyond being an author, Blum is a devoted teacher of writing at Grub Street Boston, and at the beginning of COVID times in March 2020, she co-founded the literary social media marketing company A Mighty Blaze. The company spotlights new releases, profiles authors, hosts events and a podcast, among other things. It has quickly grown from a lockdown lark to support fellow authors into a full-blown company, and is a testament to Blum's initiative and creativity (and that of her co-founder, fellow author Caroline Leavitt).
That supportive and loving nature also shines through in "Woodrow." Billed as a book for anyone who has ever loved an old dog, bestselling author Jodi Picoult says of the book, "When I say Jenna Blum's upcoming 'Woodrow on the Bench' wrecked me and that I'm now sobbing eating all the chocolate, I mean it in the best way possible." Fifteen years is a long time to have a dog, and over the years, Woodrow would teach Blum a great deal about herself, about love and friendship, and much more.
For the conversation, Blum will be joined by Kathy Crowley, co-owner of Belmont Books in Belmont, Mass. As someone who both knows Blum and knew Woodrow, Crowley was an obvious choice for hosting duties this month. Like Blum, Crowley is no stranger to multi-tasking. In addition to the full time job of running a bookstore, Crowley is also a writer, who has delved into both fiction and non-fiction. Oh, and she's also a doctor who, in addition to specializing in internal medicine at Boston Medical Center, has taught at Boston University School of Medicine.
Much of Crowley's time these days is spent at 79 Leonard Street, the home of Belmont Books. It's a real honest to goodness mom-and-pop bookstore – Crowley co-owns the shop with her husband, Chris Abouzeid. Open since June 2017, the 5,000 square-foot store boasts two stories and a café, the Black Bear Café. Nestled right in the heart of downtown Belmont, the store has quickly become a fixture in the neighborhood.
Join the 'Woodrow on the Bench' virtual author discussion | Dec. 20 at 6 p.m.
---
Join our next virtual Book Club discussion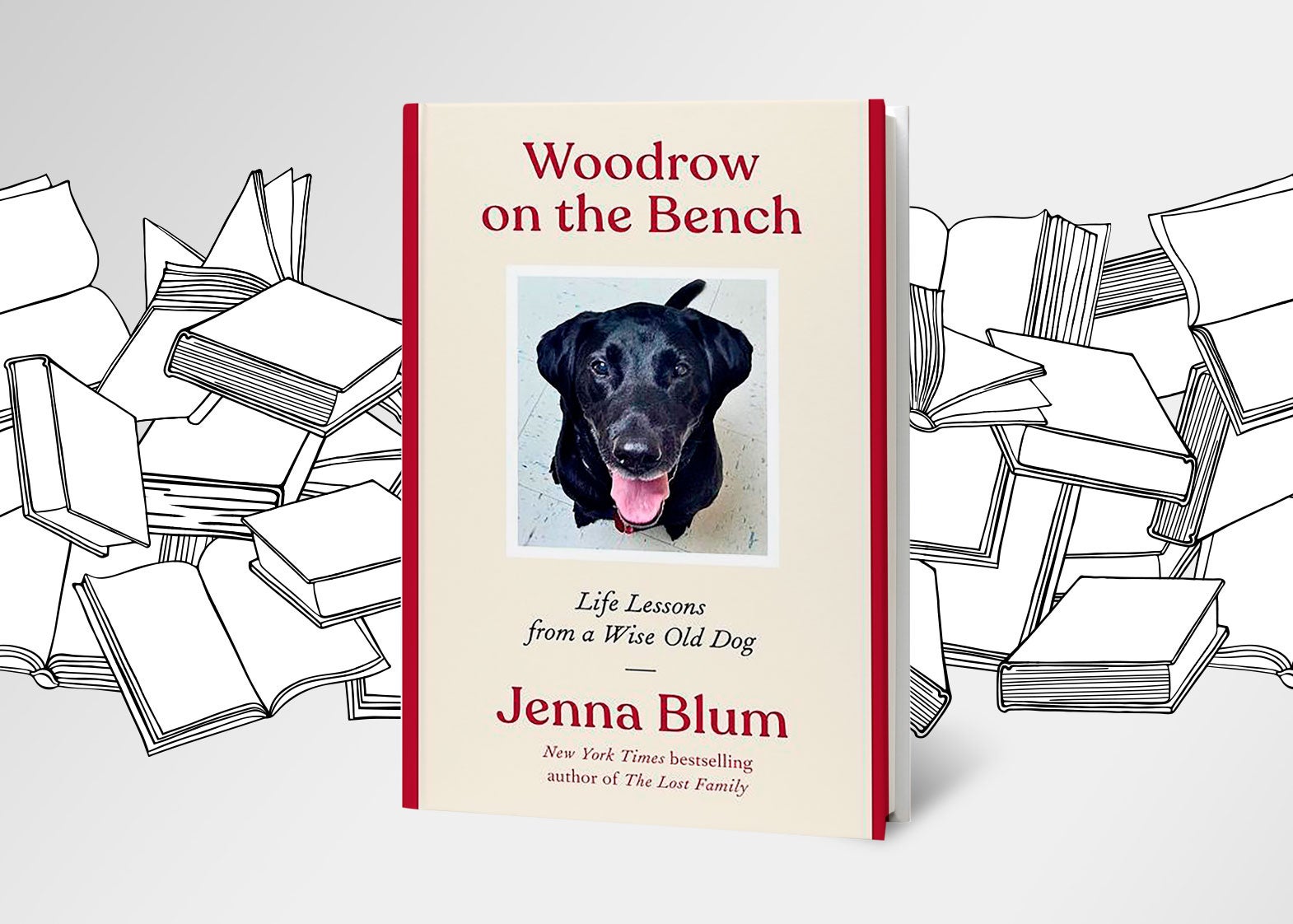 Join the Boston.com Book Club on Dec. 20 at 6 p.m. for a virtual discussion with Belmont Books co-owner Kathy Crowley and author Jenna Blum on her recently released memoir "Woodrow on the Bench: Life Lessons from a Wise Old Dog."
Buy "Woodrow on the Bench" from: Bookshop | Belmont Books
---
Boston.com Book Club picks:
Stay up-to-date on the Book Club
Catch up on the latest Boston.com Book Club pick and join the virtual author discussions.