Book Club
Meet the bookseller: 'You want to have a nice day out, just go to the bookstore'
Alex Schaffner, events director at Brookline Booksmith, joins us for the Boston.com Book Club.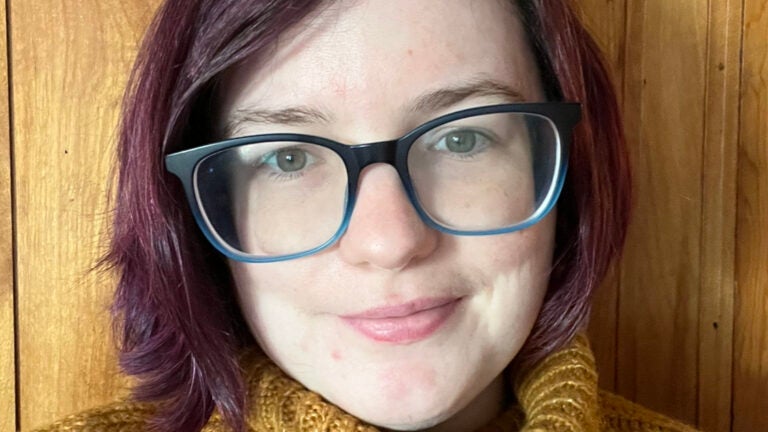 Something profound happens when you get a group of people together in a room to talk about a shared passion. A passion for literature is something Greater Boston has in abundance and Alex Schaffner, director of events at Brookline Booksmith, said she can see that excitement at book events not just at the Booksmith, but at independent bookstores all over the region.
"I really think that if you get a bunch of readers in a room, all excited about the same thing, it doesn't just sell a lot of one book," Schaffner told Boston.com. "It encourages the idea that reading is a joyful and interactive thing to do that can nourish your sense of well-being in many ways."
Brookline Booksmith, located at 279 Harvard St. has been family-owned and locally run since 1961. In the decades since it was founded, the bookstore has cemented itself as a fixture of the Greater Boston community. The store has withstood the tests of time — including COVID-19 lockdowns — to not only keep its doors open but to expand its footprint in Coolidge Corner. Schaffner, who joined the staff in 2014 as a bookseller in the children's department, has been a fan and a patron long before she got her role at the store.
"It was my favorite store to go to. It was kind of like a date spot for me, actually," she said. "You want to have a nice day out, just go to the bookstore."
Before working at Booksmith, Schaffner had been in the literary world in various roles for years. She got her degree in 18th-century English literature and went on to work for publishers Farrar, Straus, and Giroux, as well as the Horn Book. She's also worked in book reviews and as a library page. As with many booksellers, her love of books goes back to her childhood. Her parents are both librarians and didn't have to work hard to get her to develop a voracious reading habit.
As grateful as Schaffner is for her time in publishing, she said nothing can compare to the lively experience of working at a local bookstore. She describes her job at Brookline Booksmith as "busy and always scintillating."
"The bookstore gets you on your feet, but it also exposes you to a much more vast variety of reading and readers," she said. "One of the things that you don't get with a desk job is quite as much interaction with the people who are picking up the books."
What's special about the Booksmith, according to Schaffner, is the flexibility of their offerings. As a bookseller and events director, she knows how important it is to serve the needs of as many readers as possible.
"We have a lot of stuff, whether it's programming or books or gifts and I think that means that there's always something new for people to discover," she said. [We] try to respond to changes in readership, changes in the community. We're really lucky to have both an enthusiastic general staff as well as book and gift buyers, who are really attuned to what will work."
Some of the events Brookline Booksmith offers are talks with writers, performances by local artists, children's readings, book clubs, and more.
The bookstore is also fortunate to have a prime location in Coolidge Corner, opposite the historic Coolidge Corner Theater and surrounded by thriving small businesses. The store is both walkable and easily accessible by public transportation which makes it easy for patrons to visit. To make it easier for all visitors to enjoy their space, Brookline Booksmith recently created a street-level event space, which will go into use before the end of January.
"We were in the process of figuring out how to improve our accessibility for in-store events…I'm pleased that going forward, we'll more fully live up to our values of community and diversity," she said.
One of the perks of planning events for the bookstore has been getting exposed to a wider breadth of genres. An independent bookstore is one of the best places readers can turn if they want to expand their horizons and expose themselves to more talented, local writers, Schaffner said.
"The scope of what I read — when books are from, what they cover, who's writing them, what their genres are — all of that has broadened significantly and it's improved my enjoyment of reading books," she said. "It's so less entrenched. It feels like your world opens up a little bit every time you switch to a different genre."
Nathan Tavares, author of this month's Boston.com Book Club pick "A Fractured Infinity" is one of the local writers featured at Brookline Booksmith. Schaffner will join Tavares on Jan. 31 at 6 p.m. to discuss his book, which explores romance and the multiverse.
"I'm really finding the voice captivating," Schaffner told Boston.com ahead of the discussion. "It's daring and also has this bright, sharp voice that really stands out to me."
As with other book events, Schaffner has led, she's most excited to see how readers engage with the book.
"I really think that people all experiencing something that they care about at the same time is the exciting thing. Fans are the most exciting thing," she said. "I like meeting the authors and I like hearing the talks but mostly, I think the best thing is seeing everybody care quite a bit about the same thing at the same time."
Buy "A Fractured Infinity" from: Bookshop | Brookline Booksmith
---
Join our next virtual discussion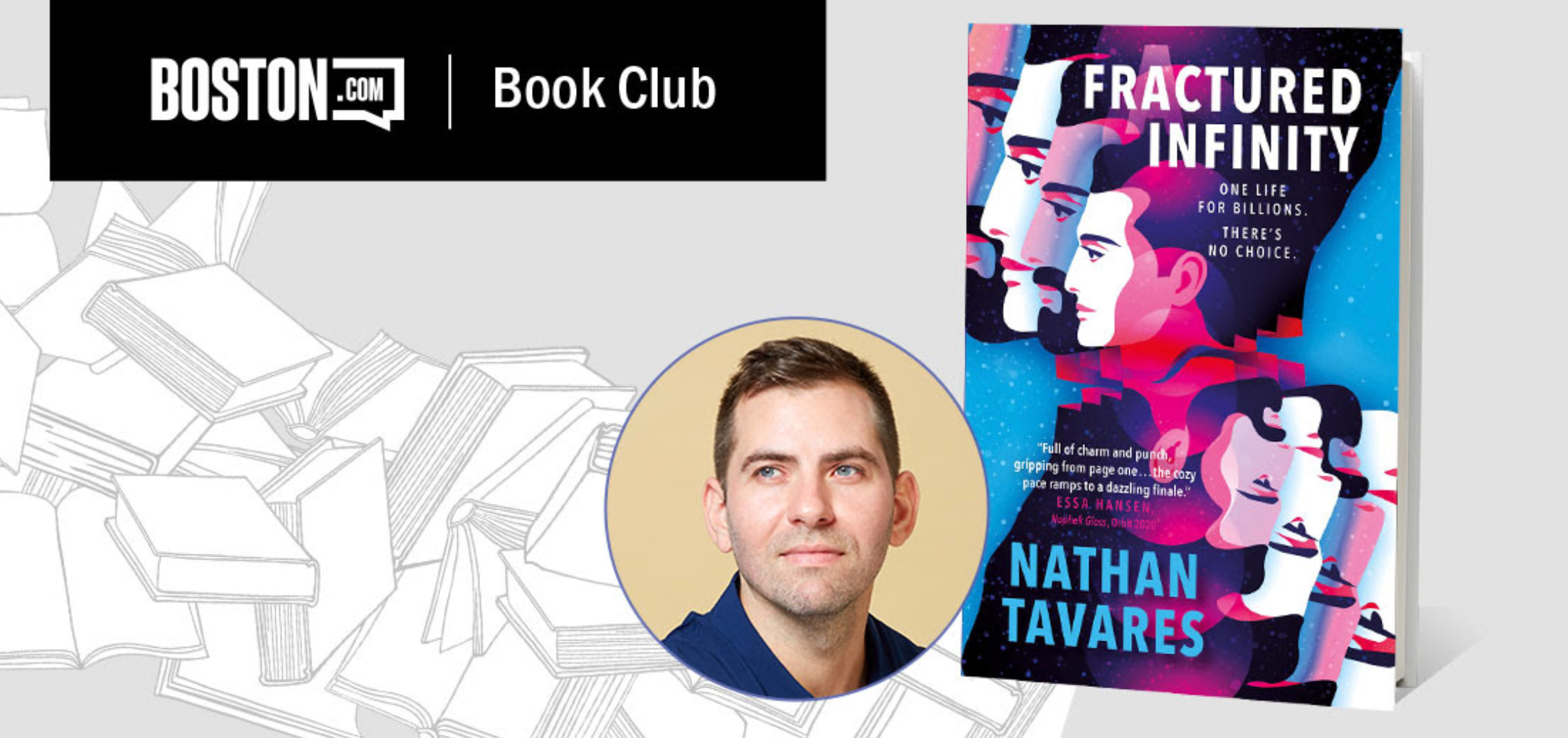 Join Nathan Tavares and Alex Schaffner on Tuesday, January 31 as they discuss Tavares' new novel.