Book Club
What makes a book great? This Nantucket bookseller shares what goes into memorable stories.
Nantucket Book Partners' Tim Ehrenberg shares his love of literature and a sneak peak into Elin Hilderbrand's next novel.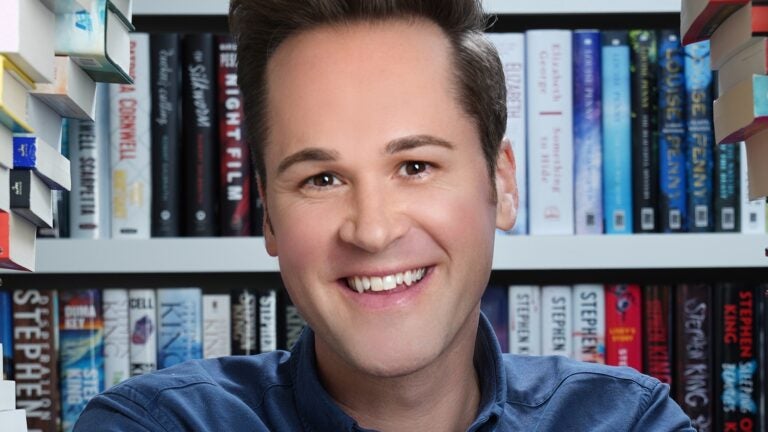 Ever since he was a child, Tim Ehrenberg has been passionate about books. The marketing and events director for Nantucket Book Partners said that he remembers falling into the world of stories, and that even now, his mood on any given day is influenced by what he is reading.
"I could read before I actually could even read," he said. "So many kids can say that, how many books they've had memorized, when their parents would read to them, and they would read back to them. I can just remember from the youngest of ages, loving books so much, and that has continued."
Nantucket Book Partners is the parent company for the independent bookstores Mitchell's Book Corner and Nantucket Bookworks. The two are within walking distance from each other and both have their own specialties, Ehrenberg said. Mitchell's Book Corner concentrates on Nantucket history and has a room dedicated to the island upstairs. Nantucket Bookworks has more of a focus on children, also featuring a lot of science fiction reads and a chocolate corner. For someone looking to learn more about what Nantucket is like, Ehrenberg told us about what he thinks makes a classic read.
"If you can paint the picture of how special this island is, in a book… people have nailed that," Ehrenberg said. "It's timeless. …You can read a book from years and years ago, or you can look at a picture from the 1950s, and it's a picture of Main Street, and the only thing that's different are the people in it and their clothes."
Ehrenberg also started a website called Tim Talks Books in 2020 as a way of connecting with readers and his favorite writers. Through it, he features author talks, does virtual Instagram Lives, and shares his excitement about books that he's read. He believes that social media can be used effectively when it offers a personal recommendation.
"When the pandemic happened, I wanted to create something where I was like, 'Okay, we're all stuck in our homes… I want to inspire people on what to read,'" Ehrenberg said. He added, "I really wanted to create that connection with people from afar…" Readers are often inspired to buy a specific book when someone they know—even just on social media—refers them to it.
So what is it that makes a great book? Ehrenberg shared what he thinks goes into a memorable story.
"I read everything. There's no book that I would ever not give a chance to," he said. "The answer is two-fold. Being able to put yourself into someone else's shoes… being able to sympathize with their story and understand them through the pages of a book is something that I think the world could use a lot of right now. But it's also being able to see yourself in that person."
Boston.com's Book Club is featuring Elin Hilderbrand's "The Hotel Nantucket" as this month's pick, and Ehrenberg, moderating for the second time, will be in conversation with the author. He told us about why he enjoys this novel from the "queen of beach reads" so much. In the story, lead character Lizbet becomes the general manager of a hotel, hoping for a fresh start. However, the luxurious spot, which has a celebrity chef and amazing wellness center, is also haunted by the ghost of a former chambermaid and employs a staff with a complex past. The fact that the building is not quite "up to par," and that Lizbet is coming out of a bad breakup, makes for a page turner.
"We've all been to hotels," Ehrenberg said. "I love the idea that you're in this setting, that you see the same people at breakfast. You see the staff members. And they all have their own story. … For me, reading Nantucket books, I have never read a book where I am right in the story."
Ehrenberg gave us a sneak peek of another Hilderbrand novel, "The Five-Star Weekend," which will be released in June, and is just as enjoyable and memorable as all of her previous works.
"She's done it again," he said. "The lead character, Hollis, her husband dies, and she decides to bring a friend from each stage of her life to Nantucket for a five-star weekend." She has everything planned out, and yet, "very juicy drama ensues. It's a lot of fun."
On Tuesday, March 28 at 6 p.m., Ehrenberg will speak with Hilderbrand about "The Hotel Nantucket," where the author, as always, "gives her readers exactly what they want."
---
Join our next virtual event