Boston Marathon
Are you running the 2023 Boston Marathon? Share your story on Boston.com
Before you cross the finish line, tell us what inspired you to run.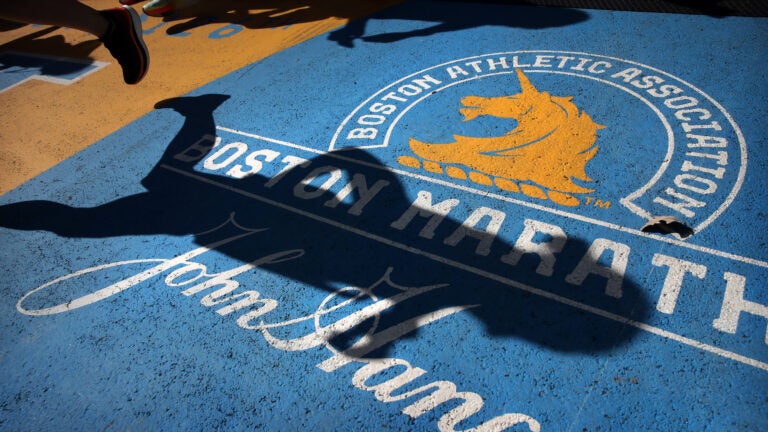 The 127th Boston Marathon will draw 30,000 runners to the city to complete the 26.2-mile stretch from Hopkinton to Boylston Street. The race's storied history inspires some of the world's best athletes and if you're one of those runners, we want to know what inspired you to run Boston.
In the months before the 2022 marathon, we published submissions from people who ran Boston for the first time and for the fiftieth. Many runners took on the challenge to raise money for important causes like support for first responders, cancer research, and to raise awareness for people with disabilities.
We want to hear what's getting you across the finish line at the 127th Boston Marathon for our "Why I'm Running" series. Fill out the form below or email us at [email protected] to let us know why you're running the 2023 Boston Marathon in 300 words or less. Send a picture of yourself and the cause you're running for, and we'll publish your story, and share it on our social media accounts.
The deadline to send your Why I'm Running submission is March 31.
Boston.com Today
Sign up to receive the latest headlines in your inbox each morning.