Boston Marathon
This mother and son duo is running Boston for Spaulding Rehabilitation
"I would not be where I am today without Spaulding Rehabilitation!"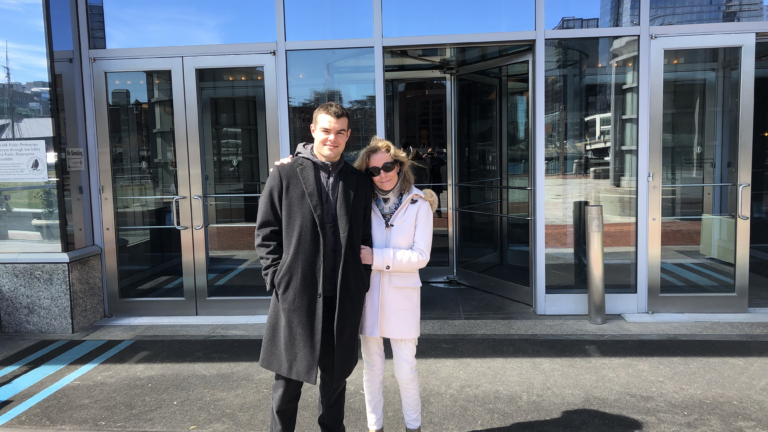 In our "Why I'm Running" series, Boston Marathon runners share what's inspiring them to make the 26.2-mile trek from Hopkinton to Boston. If you're running the marathon, you can share your #WhyImRunningBoston story here.
Name: Deirdre Karle
Age: 61
From: Boston
My son Jack and I plan to run the Boston Marathon this April. Jack and I are thrilled to announce our running of the Boston Marathon as part of Spaulding's 2023 Race for Rehab Boston Marathon Team!
I was involved in a severe accident in 2019. I was hit by a car in Boston's Seaport and was left with life-threatening injuries. I am a little scared but also very excited to participate in the Boston Marathon again with my son. Thank you for any donation you can provide to support us and Spaulding Rehabilitation, a world leader in advanced rehabilitation treatment. I would not be where I am today without Spaulding Rehabilitation!
Name: Jack Karle
Age: 27
From: Boston
It is safe to say that my mom would not be the person she is today without the hard work and care of the Spaulding staff.

There are thousands of patients each year that endure the same, if not worse, circumstances that my mother once faced. I'd appreciate your donations and support and look forward to seeing many of you on April 17!
Editor's note: Entry may have been lightly edited for clarity or grammar.