Boston Marathon
'This one's for you papa!': Megan Colleran is running Boston for her grandfather
"I knew that this was my year to run and to honor him."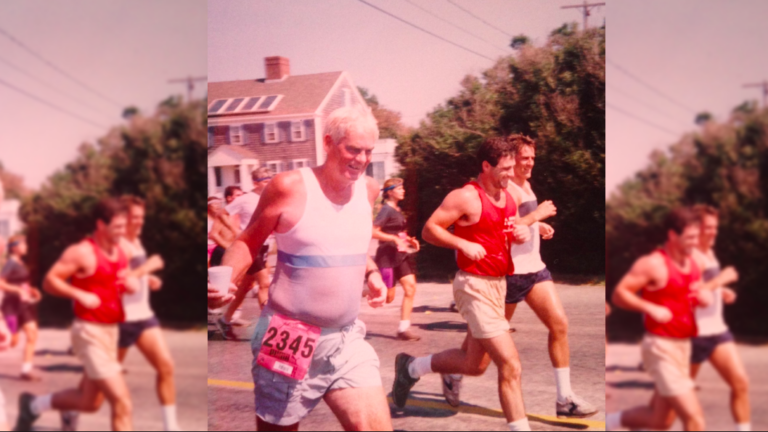 In our "Why I'm Running" series, Boston Marathon runners share what's inspiring them to make the 26.2-mile trek from Hopkinton to Boston. If you're running the marathon, you can share your #WhyImRunningBoston story here.
Name: Megan Colleran
Age: 29
From: Watertown
The Boston Marathon has always been a lifelong dream, and when my papa passed away in the fall of 2022, I knew that this was my year to run and honor him. My papa was a lifelong runner, whether it was laps around fresh pond in between shifts at the firehouse or the Falmouth Road Race. He instilled and inspired our family to get up and run. It was a special way to connect with him and I always loved to send him pictures of my running routes throughout Watertown and Cambridge — the same routes he spent years running on. While he would think I'm crazy for running 26.2 miles, I also know how excited and invested he would have been in my journey to getting to April 17. This one's for you papa!
Editor's note: Entry may have been lightly edited for clarity or grammar.