Boston Marathon
Why I'm Running: 'I strongly believe that together, we can make a difference'
Michael O'Neill is running for AFSP, and to honor his friends Jack and Andrew.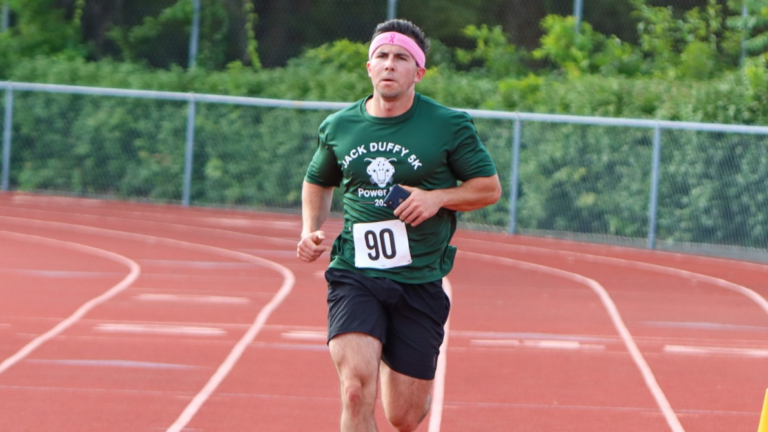 In our "Why I'm Running" series, Boston Marathon runners share what's inspiring them to make the 26.2-mile trek from Hopkinton to Boston. If you're running the marathon, you can share your #WhyImRunningBoston story here.
Name: Michael O'Neill
Age: 24
From: Boston
I am running the Boston Marathon to raise money for the American Foundation for Suicide Prevention (AFSP) in remembrance of Jack Duffy and Andrew Collins. Jack and Andrew were two close friends of mine who sadly lost their battles with depression at such young ages.
Teens and young adults are struggling with mental health issues and it is important we improve the size, distribution, and capacity of the mental health workforce, as well as help support and find treatment for those that need it. AFSP is dedicated to understanding and preventing suicide through research, education, and advocacy, and to reaching out to people with mental disorders and those impacted by suicide.
Through my efforts in training and fundraising for the marathon, I hope to keep Jack and Andrew's memory alive by sharing their story and raising awareness to help others who may be struggling with their mental health.
One quote I love from Viktor Frankl's book, "Man's Search For Meaning," is "Even the helpless victim of a hopeless situation, facing a fate he cannot change, may rise above himself, may grow beyond himself, and by so doing change himself." I strongly believe that together, we can make a difference. It is an honor to run the Boston Marathon and I am truly grateful for any support you can provide.
Editor's note: Entry may have been lightly edited for clarity or grammar.