Boston Marathon
Why I'm Running: 'My primary goal is to feel close to my dad'
Meredith O'Hayre-McCarthy is running in her dad's memory for the Dana-Farber Marathon Challenge.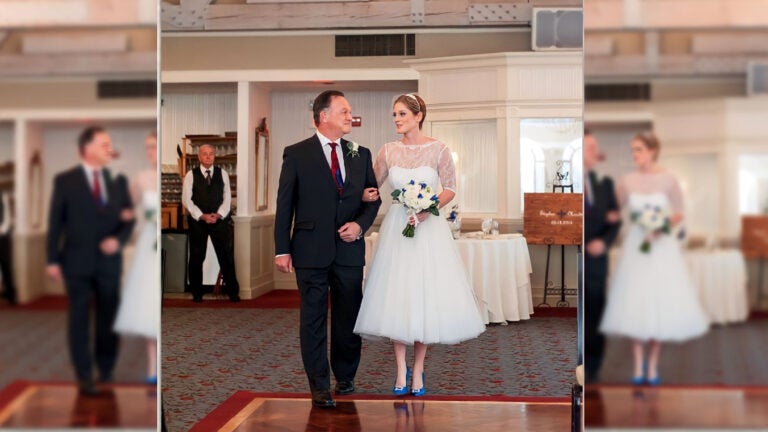 In our "Why I'm Running" series, Boston Marathon runners share what's inspiring them to make the 26.2-mile trek from Hopkinton to Boston. If you're running the marathon, you can share your #WhyImRunningBoston story here.
Name: Meredith O'Hayre-McCarthy
Age: 41
From: Hanover
No matter how many times I've done so, it's bizarre to write it, think it, or say it — I'm running the Boston Marathon. Almost as bizarre and difficult to say is that my dad passed away from lung cancer on June 9, 2022.
I'm running with the Dana-Farber Marathon Challenge team to raise money for innovative cancer research. I want to support their mission, show my solidarity for patients and their families, and feel the immense satisfaction of finishing my third marathon, and my first in Boston.
My primary goal is to feel close to my dad. While he'd likely get a chuckle and rib me for such a huge undertaking (one I swore I'd never do again) the truth is life is not as fun without my dad. He was hysterical, and a great source of love and support for my family. We have felt his loss every day since we lost him and in my training, I can feel closer and focus on my memories of him as I hit the pavement. The training is tough, but his loss is tougher. I'm so proud to be fundraising and running with Dana-Farber. Cancer patients are as tough as nails. It's an honor to do a small part.
Editor's note: Entry may have been lightly edited for clarity or grammar.