Business
'I embraced the flow of the flower': David Ortiz launches Papi Cannabis
The former Red Sox slugger's new business is a line of cannabis products coming soon to Massachusetts dispensaries.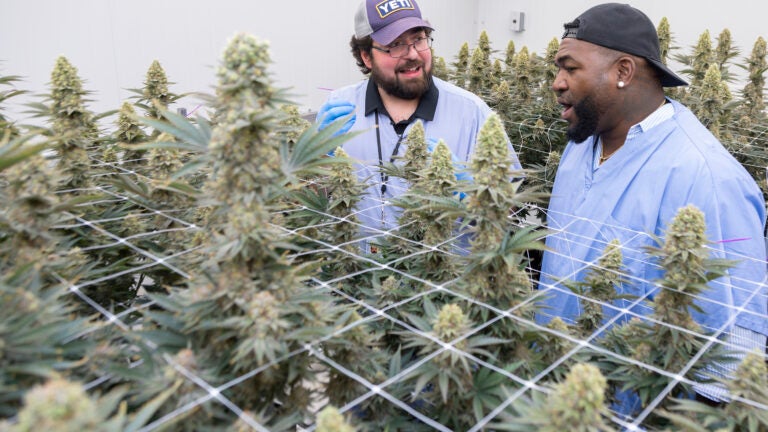 Fresh off of his induction into the Baseball Hall of Fame, David Ortiz is launching a new venture: Papi Cannabis, a line of cannabis products which will be available at some Massachusetts dispensaries beginning this month.
Papi Cannabis is created in partnership with Rev Brands, a cannabis manufacturer and wholesaler in Massachusetts. Papi Cannabis products will be available at three Revolutionary Clinics, located in Cambridge and Somerville, as well as leading recreational dispensaries in the Bay State.
Ortiz said in a press release that he started using the drug as a way of managing physical pain from years of playing baseball and to help balance the stress of his schedule. After he began using cannabis, Ortiz said he became more "present" in the way that he connected with his family.
"Once I embraced the flow of the flower everything changed," Ortiz said in the release. "Cannabis has helped me relax, sleep better, manage stress and heal physically after a lifetime of playing ball, and I look forward to sharing Papi Cannabis and my personal journey to help people understand its benefits."
Sweet Sluggers will be the first product in the Papi Cannabis line. They are pre-rolled blunts featuring "Ortiz's choice" marijuana strains like Black Mamba #7, Lava Cake #7, Motorbreath #15, and Bootylicious #4, according to the release. The blunts are wrapped in traditional, non-tobacco wrappers.
"I personally prefer pre-rolled blunts, and these ones are special to me because I was able to work with my daughter Alexandra on the colorful artwork for the packaging," Ortiz said in a statement. "I love that we were able to incorporate her design."
Later this summer, the brand will launch other products, such as a vape cartridge, a chocolate edible made with fair trade Dominican chocolate, and a healing salve.
The launch of Papi Cannabis comes on the heels of Ortiz' induction into the Baseball Hall of Fame, a milestone that he called "one of the most important honors of my life." He reflected on what the recognition means to him.
"It takes a lot of hard work, discipline, and dedication. I tell young athletes that there are no shortcuts," Ortiz said. "Put in your time, be dedicated, and make sure you are having fun along the way. Good things come to good people that set a plan and work hard to achieve their dreams."
Get the latest Boston sports news
Receive updates on your favorite Boston teams, straight from our newsroom to your inbox.