Cocktail Club
'There's no place I'd rather be': Meet Brasserie bartender Doug Capozzoli
"I'll bartend in a hazmat suit so long as they don't shut us down again."
Doug Capozzoli is feeling lucky. The Brasserie bartender says his restaurant has been surviving amid an industry upended from the ongoing pandemic. And with the holidays, they are busier than ever.
It's the kind of environment that made Capozzoli immediately fall in love with restaurant life years ago — "chaotic as it is." His first restaurant job at Boston Harbor Hotel was supposed to carry him through the summer before returning to UMass Amherst. He was swept up by professionals who were passionate about their work, so he stayed on throughout college and worked during his breaks from class. After graduation, instead of pursuing journalism or law as he'd intended, he moved to Cambridge's Beat Hotel where he was exposed to people "nerding out" about craft cocktails from fat-washed spirits to egg white drinks. Capozzoli made up his mind: This was going to be his career.
He later continued with stints at Alden and Harlow and a suburban hotel bar near home during the height of the pandemic. "I had a blast doing it," he said of working at Fairview Inn in Marshfield. "It was the most I'd ever felt connected to my community." Capozzoli returned to the city by way of Brasserie in the South End for its opening earlier this year.
Last week, we spoke with Capozzoli ahead of his virtual livestream with the Boston.com Cocktail Club, where he mixed holiday cocktails with host Jackson Cannon. We caught up with the South Shore native to discuss his love for egg white cocktails, favorite holiday traditions, and how he knows people are becoming at-home bartenders.
If you were a cocktail, what would you be?
Amaretto sour, specifically with an egg white. It's goofy and Italian. I think that's probably me in a nutshell, well, American-Italian anyway. I'll split the base — I'll take the base pair of amaretto and I'll split that with rye whiskey — a little overproof rye so it's not quite as sweet and has a little bit more punch to it. It's just smooth, nutty, not overly sweet, and a nice velvety texture. I love it. Eggwhite cocktails are my favorite drinks. The way they present is unmatched.
What's the experience been like at Brasserie since joining?
It's been very rewarding, and it's been difficult. There's no place I'd rather be, and I'm really proud of the work that we're doing and the tireless efforts of the whole staff — [from] the management team down — to get this thing going and to produce a product that we can be proud of.
So it's getting better now, but like every other restaurant in the world, we were pretty understaffed. We were stretched thin, stayed open as much as we could, continued to improve — every day it got a little bit easier. Now, looking back since February, we've made great strides, and again, I couldn't be more proud of the hard work that everyone's doing.
Everyone who's coming out to eat now pretty much understands [masking]. Last winter, there was still a little bit of friction. There were those awkward conversations of having to explain to people, and really just not to get in a political argument with people and say, I understand you're personally frustrated by this, but legally this is what we have to do to stay open. And it was a different and difficult layer to hospitality that we had to find a way to incorporate. The service industry [was] put in an unfortunate position where we kind of had to act as mask police. Understandably so. What I keep saying is I'll bartend in a hazmat suit so long as they don't shut us down again. We've been lucky in my experience that most people are very on board and don't have too much friction with doing what we have to do to stay open.
Are you noticing cocktail orders changing since the pandemic began?
Actually, yeah. It's funny how small Boston is, how different appetites exist within different pockets. In Cambridge, I was making off-the-beaten-path classics. Or people were telling me to just get adventurous with it. In my experience in downtown Boston, it was really straightforward. People drank what they drank and they didn't want to get too adventurous. So you had those two dynamics. Now that I'm back downtown, people definitely are asking me more questions about technically what I'm doing. Some have explicitly said …they make their own drinks at home now. People are paying attention … ask[ing] me what it is, why just such a small amount, and how that plays into the drink as a whole. People are asking the differences between bitters.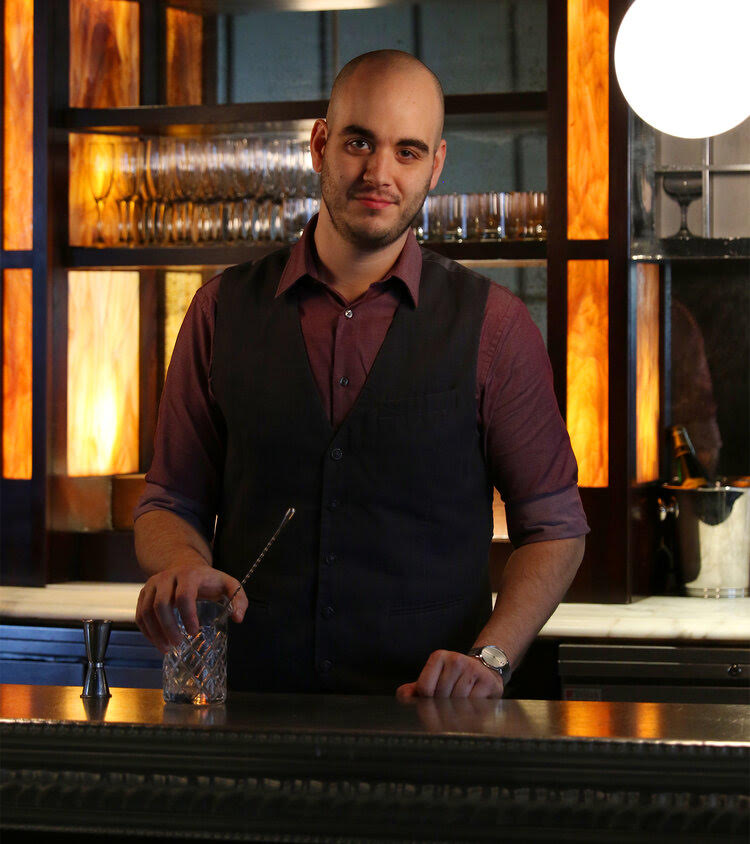 What's your favorite holiday tradition?
This is going to sound cheesy, but just being able to spend time with my family. As much as I love the restaurant industry, it's difficult. You work off hours, you work long hours, you're typically working weekends. You don't have as much availability to see your family or your extended family, for that matter, as much as you would like. Holidays are a time where I can make sure that that happens. I know a lot of people are in the same boat, but you know when you work every Friday, Saturday, and Sunday for your entire life, the years can go by. It's nice to have a definite time you can set aside and just be with the people you care about where it's difficult to do that otherwise.
Beyond that, I also make Irish cream for my family, which does seem to be a hit. I really do enjoy making 10 gallons of Irish cream and then being the bartending Santa Claus on Christmas Eve.
What do you like about the pomegranate cocktail or holiday cocktails in general?
In the bar world, nothing says the holidays more than sparkling wine. Beyond that I love fruit-driven, but not overly sweet and balanced cocktails. So sparkling wine with the pomegranate perfectly balances out that fruit component. And then additionally, I like fruits that at least appear to me as having a sneaky seasonality to it. I know pomegranates are in season during the winter, but for whatever reason I've always associated it with warm weather. For lack of a better term, I like sneaky seasonality, and pomegranates are definitely one of those.
How can people support you or those in your industry right now?
Since it's the season, donate to Toys for Tots. I just think it's a good cause. With the holidays and people still struggling, a little extra help for those that need it, especially something that could make a kid's day a little better.
When it comes to pandemic support, a handful of months ago, I'd say come out. But obviously people are still uncomfortable doing that, which is fair enough. I feel my restaurant has been lucky. For the people that are coming out, [have] a little bit more patience while you're out to eat at a restaurant. Most of us are still very understaffed. We're really doing our best to put the best product out there we can and to make the best experience for you we can. We're all pretty stretched thin. We're short-handed. The bartender that you're talking to who may have a smile on his face and is chatty, has probably been working a long shift and probably has been working long shifts for a while now. Exercise as much patience as you can even if everything is not going perfectly.
---
Join our next virtual cocktail class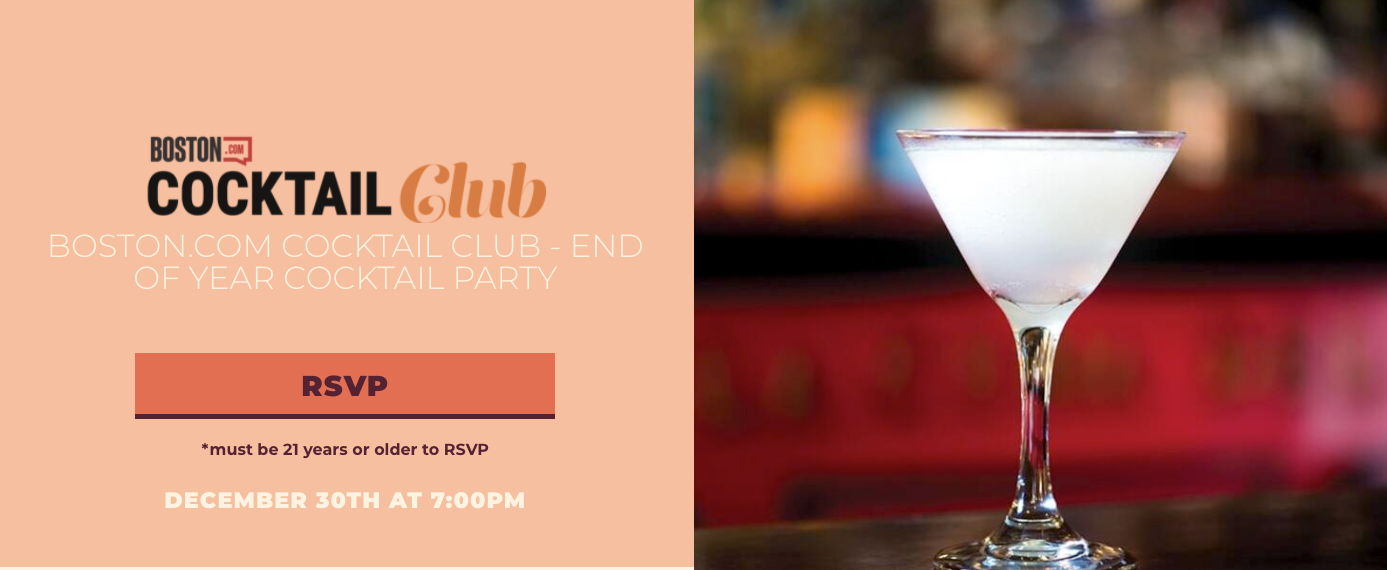 Join us Thursday, Dec. 30, at 7 p.m. for Boston.com's Cocktail Club with host Jackson Cannon and Jared Sadoian, Kyisha Davenport, and other special guests. They'll be making rum cocktails, catching up about the Boston restaurant and bar scene, and sharing tips the pros use to make great drinks at home. This end-of-year Cocktail Club party will feature multiple guests, dropping for a classic daiquiri time-out or rum tonic ritual. Everything you need is in the shopping list here.