Cocktail Club
Cocktail recipe: Mix an Ernest Hemingway-inspired daiquiri from GrandTen
GrandTen bar manager Nino Geraci shares "an interesting twist" to a classic cocktail.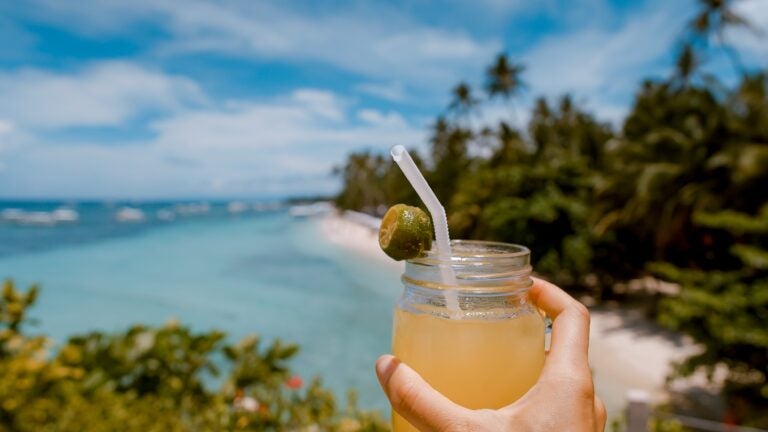 One of my favorite summertime cocktails is the Hemingway daiquiri.
This twist on the classic daiquiri is perfect for poolside, beachside, or any side for that matter. The history around the Hemingway daiquiri is as fuzzy as the man himself. Here's what we know: Bartender Constantino Ribalaigua of Havana's El Floridita created this variation of the rum sour and named it after Ernest Hemingway who lived nearby. What we don't know is if Hemingway ever drank these or the bartender used Hemingway's fame to lure more patrons to his bar. Either way its a delicious variation on the classic.
In addition to rum, fresh lime, and grapefruit juice, the Hemingway uses maraschino liqueur instead of simple. This gives the cocktail depth, sweetness, and helps create a balanced cocktail.
At GrandTen we do a slight variation of the Hemingway called "The Weekend At Ernie's." Since we can't use any liquors other than what we produce at GrandTen we use our Cranberry liqueur instead of Luxardo.
We start with a bold, overproof white rum, which is infused in our still with heaps of Cape Cod cranberries and finished in cabernet sauvignon casks. The rich, molasses-based rum serves as a solid foundation for the play between the tartness of cranberries and the dry, tannin-like finish of oaked wine. This adds an interesting twist on this classic cocktail.
Hemingway Daiquiri
Ingredients
2 oz. white rum
.75 oz. lime juice
.5 oz. maraschino liqueur
.5 oz. grapefruit juice
Instructions
Combine all ingredients in a cocktail shaker filled with ice.
Shake until well chilled and double strain into a coupe glass.
Garnish with lime wedge
Weekend At Ernie's
Ingredients
1.5 oz. New Medford rum
.75 oz. cranberry liqueur
.50 oz. grapefruit juice
.25 oz. lime juice
.5 oz. simple syrup
Instructions
Combine all ingredients in a cocktail shaker filled with ice.
Shake until well chilled and Strain into double old fashioned glass with fresh ice.
Garnish with lime wedge.
Nino Geraci is bar manager at GrandTen Bar in South Boston.
---
Join our next virtual cocktail class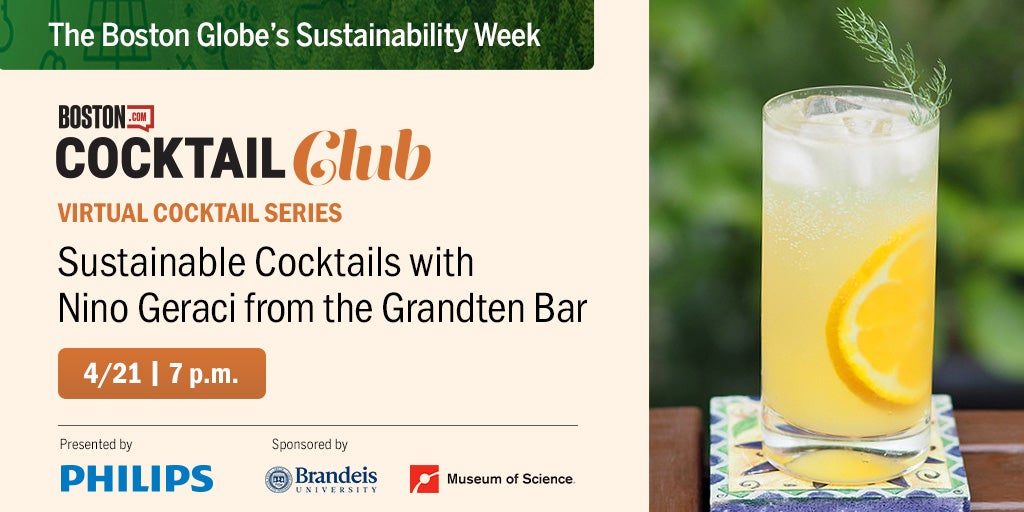 Join Cocktail Club host Jackson Cannon and special guest Nino Geraci, bar manager at GrandTen, on Thursday, April 21 at 7 p.m. They'll be making sustainable gin cocktails, catching up about the restaurant and bar scene, and share tips the pros use to make great drinks at home. They'll be sharing a citrus-infused Tom Collins and shaking a few variations on the classic Hemingway daiquiri. Everything you need is in the shopping list here.