Cocktail Club
Recipe: A classic creamy cocktail to mix for the holidays
Tired of eggnog? Try a New Orleans milk punch.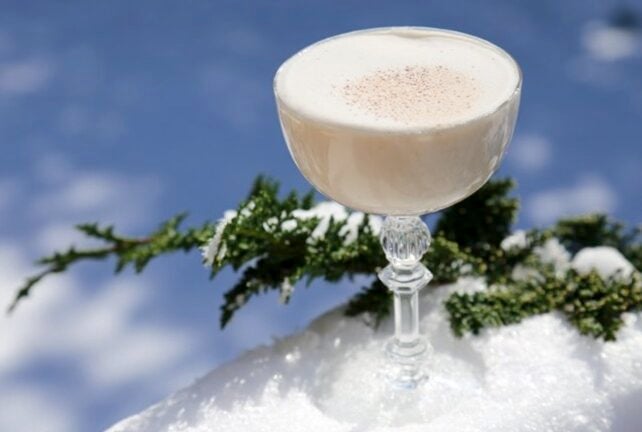 A simple search of a favorite creamy holiday drink quickly reveals milk punch, from which there are two overarching types. The 1600s-inspired style, wherein the dairy is curdled and strained out to arrive at a clarified version that utilizes alcohol and citrus to preserve the potion, and the blunt and pleasure-filled mixture of dairy, booze, sugar synonymous with New Orleans.
Often appearing on menus and in books as brandy milk punch, bourbon milk punch, or just New Orleans milk punch, this version with its creamy texture and inviting sweetness holds a place in the pantheon of great Nola cocktails along side the seemingly more serious, Sazerac, Vieux Carré, and Ramos gin fizz. Routinely argued that it should be confined to brunch and other early tippling of the restorative type denies its terrific application as an afternoon delight or post dining sweet treat.
Usually served with whole milk, it can be made with low-fat and non-dairy milk but that will produce a thinner, less satisfying drink. So it's important to be a little more generous with the sugar when using those to keep the texture rewarding. So simple a cocktail, and still so much to disagree on — brandy or bourbon? Vanilla and/or nutmeg? It's 4 p.m. can I sit at the bar alone drinking one of these and not be considered kin to the kind of monster that drinks Bloody Marys on a Saturday night?
At Jewel of the South, consummate New Orleanian barman Chris Hannah, who I always suspected was a "coffee as you like it" sort of guy, confirms that there isn't one definitive version that should be pushed above the others.
We treat it just like an old fashioned, asking our guest if they prefer bourbon or brandy, he says. Hannah is also an avowed Francophile, so you can bet that if left to his own devices, he's reaching for a mixable cognac to shake with.
One thing I love to do this time of year is scale up the recipe and "batch" it all together in a bottle. It keeps exceedingly well in the fridge for several days, think of it like an eggless eggnog or the coconut inspired coquitos of the Caribbean. With a bottle of NOLA milk punch in the fridge, you're ready to make the holiday gift wrapping break short and festive without having to break out the mixing tins.
New Orleans milk punch
Ingredients
2 oz. bourbon or brandy
1 oz. simple syrup (optional vanilla simple)
4 oz. dairy or nut based milk
Instructions
Shake and serve over ice
Garnish with shaved nutmeg
New Orleans milk punch (bottled version)
Ingredients
8 oz. bourbon or brandy
4 oz. simple syrup (optional vanilla simple)
12 oz. dairy or nut based milk
Instructions
Store in the fridge
Shake and serve over ice
Garnish with shaved nutmeg
---
Join our virtual cocktail class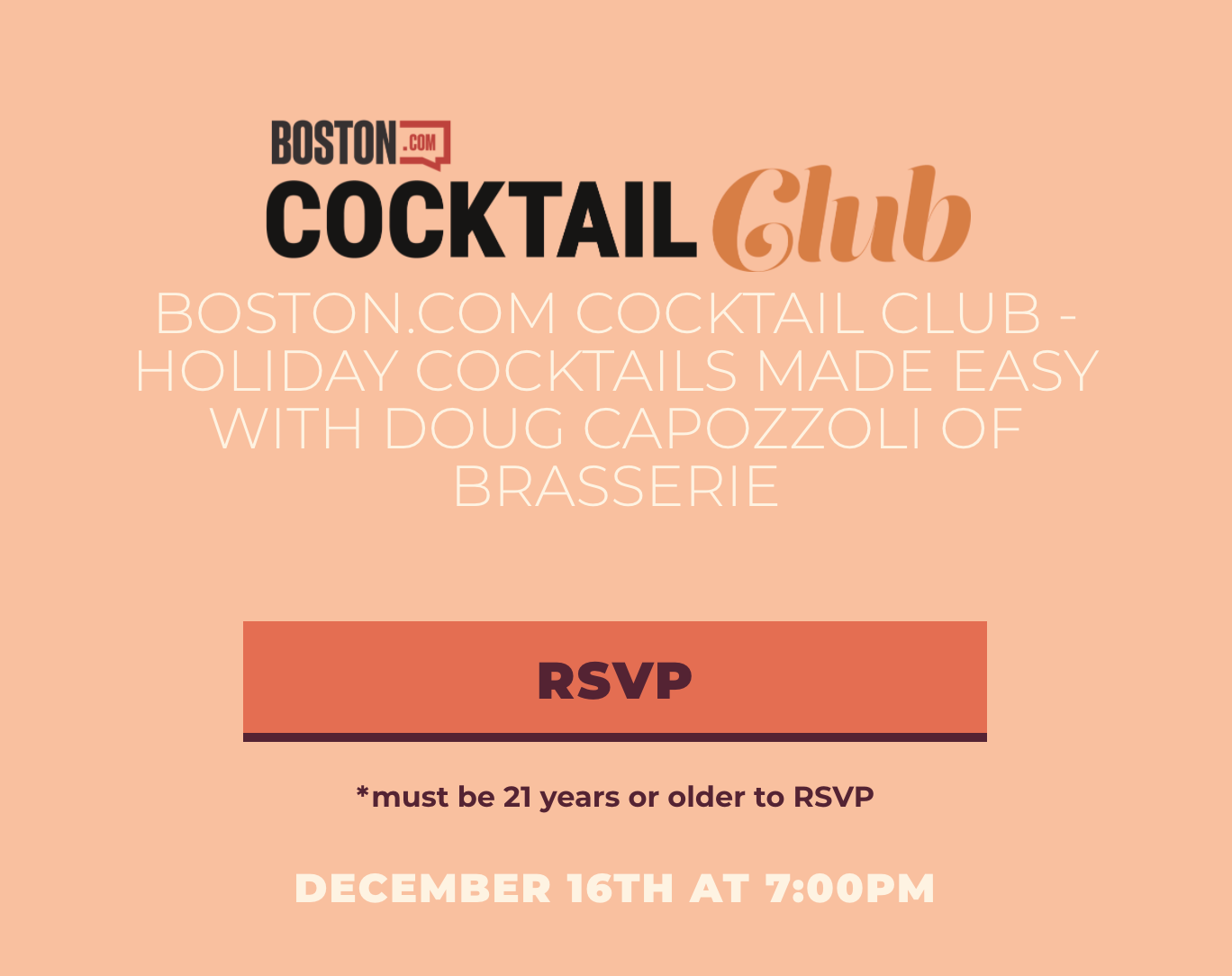 Join us Thursday, Dec. 16, at 7 p.m. for Boston.com's Cocktail Club with host Jackson Cannon and his special guest Doug Capozzoli, lead bartender at Brasserie in Boston's South End. This week they'll be making holiday cocktails, catching up about the Boston restaurant and bar scene, and sharing tips the pros use to make great drinks at home. They'll be mixing a pomegranate Champagne cocktail and a New Orleans milk punch, and will take us through how to pre-batch to make serving a large group a snap! Everything you need is in the shopping list here.