Commentary
Dr. Imari Paris Jeffries: Protecting education 'is essential to our collective destiny'
Embrace Boston's president and CEO reflects on the start of the academic year and the 'air of possibility' in the city.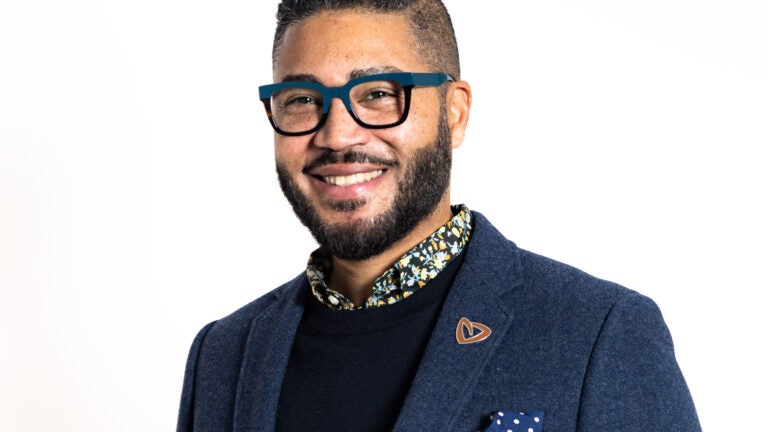 This past weekend I had the honor of engaging in that most sacred of Boston traditions, move-in weekend. My son is entering his first year of college and we set to the task of getting settled into his new environment. College students and parents like myself descend on the city and prepare the latest learners in our families for the new academic year. Warnings to avoid "Storrowing" your moving truck, double parking everywhere and the bounty of Allston Christmas are going to be front of mind this time of year. While moving is never fun, I was happy to help my son as he set out on the latest leg of his educational journey. Boston comes alive at this time of year as students from all over the country and world embark on this big step.
But in the midst of this hustle and bustle of the day, I was struck by the air of possibility. There is a special joy that is underlying on move-in day. It's filled with hope and aspiration for these young folks. College campuses by their nature are filled with the energy of the future. They come from all over to gain the training, skills, experiences and relationships that will power them going forward. The start of the school year makes us acutely aware of the presence of the next generation of leaders.
Protecting education and the educational experience is essential to our collective destiny. And that collective destiny is being threatened on the regular. The ongoing attack on education and educators is deeply troubling. Over the past few years, we have seen the battle for our campuses and classrooms grow more and more. This past June we saw the landmark decision come down from the Supreme Court that effectively put an end to affirmative action in college admissions.
Those that champion the Court's decision are missing the value that diversity brings to us all. From the ability to break down stereotypes to preparation for an increasingly diverse workplace, the benefits of our togetherness are far more enriching than we can imagine.
It's great to see institutions pledge, even in the wake of the Supreme Court's decision, that they will maintain a diverse learning environment on their campuses. Harvard president Claudine Gay stated after the ruling, "The Supreme Court's decision will change how we pursue the educational benefits of diversity — but our commitment to that work remains steadfast. It's essential to who we are and the mission that we are here to advance."
Seeking a diverse environment is not about indoctrinating people to sing the same song. Diversity is about bringing voices together of all types to build harmony. In the business world we have seen the effects of a diverse workplace. Forbes Magazine shared, "Not having a diverse organization can pose several risks to a business's performance, reputation and innovation. A lack of diversity can lead to a homogeneous culture that stifles creativity, limits perspectives and reduces opportunities for learning and growth."
As we reflect in the wake of the 60th anniversary of the March On Washington, I can't help but think of two college students that met here in Boston so many years ago. Those two students went on to change the world. Dr. and Mrs. King met and fell in love as so many students do when they land here to partake in the educational offerings that Boston has. It's imperative that all of us work to ensure that students can have a rich learning environment so that we can all benefit.
Imari Paris Jeffries, Ph.D., is president and CEO of Embrace Boston, a nonprofit organization that aims to cultivate racial and economic justice in Boston.
Boston.com Today
Sign up to receive the latest headlines in your inbox each morning.