Community
Enter to win our biggest giveaway yet, worth over $600
To show thanks to our new subscribers, we wanted to give back.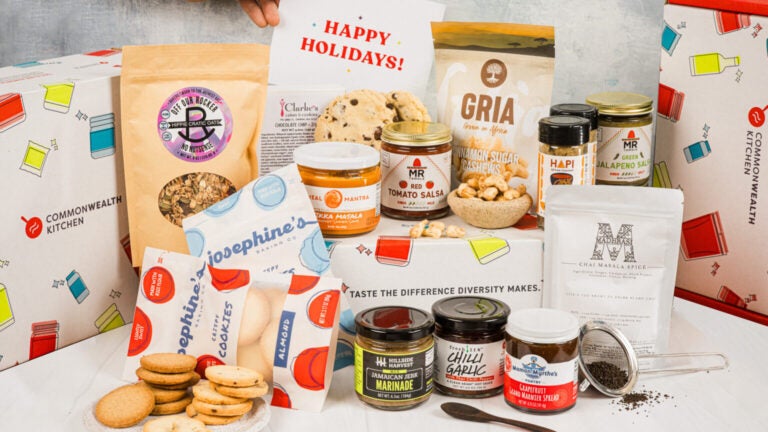 This holiday season, we are thankful for our readers, both new and old. While The Boston Globe has been around for over 151 years, we are still launching new products every year to help deliver journalism to expanded regions and people.
Recently, The B-Side, our quirky, fun and personable daily newsletter, celebrated its first birthday. Just last month, we launched Camberville, our newly expanded coverage of the Cambridge and Somerville region. To show thanks to our new subscribers, we wanted to give back.
We reached out to our gracious partners who have worked with us this past year to bring you the ultimate gift basket. We want to thank you for following along this past year, so we will be picking one lucky winner to receive a gift basket containing gift cards, yummy treats and workout classes from some of our favorite Boston brands.
Prize Details 🎟️
Big Night: $100 gift card
$100 Big Night Gift Card (good at any Big Night venue for food and drink).
Down Under Yoga: 1 month free
Get one month free at Down Under Yoga at any of their six Boston locations. Over 100 classes a day in-person, livestream, and On Demand.
Lamplighter Brewing: $40 gift card
Nestled in the heart of Cambridge, Lamplighter Brewing Co. has been brewing delicious craft beer since 2016, dedicated to creating aroma-packed and flavor-driven beers, emphasizing New England's IPAs, barrel-aged sours, and rotating seasonals.
Handle Bar Cycling: 10 free classes
The Handle Bar is a locally owned and operated boutique fitness chain located in Boston and Cambridge. Classes offered include cycle, strength, and sculpt.
CommonWealth Kitchen: Holiday gift box
The CommonWealth Kitchen Holiday Gift Box is filled with a curated selection of six sweet and savory treats created by amazing local businesses.
Rooted Living: 4 bags of granola
All four delicious granola flavors including Maple Almond, Peanut Butter Crunch, Blueberry Lemon and Sunbutter.
Giveaway Dates: Nov. 17-27
Winners and Selection Date: 1 winner will be selected Nov. 28
Eligibility: Provide email for Boston.com's Things to Do, B-Side, and The Camberville Newsletter
November 2023 Giveaway