Community
The Harvard Square 'pit' is being turned into a plaza. What are your favorite memories of the space?
Share your reflections on the hangout spot.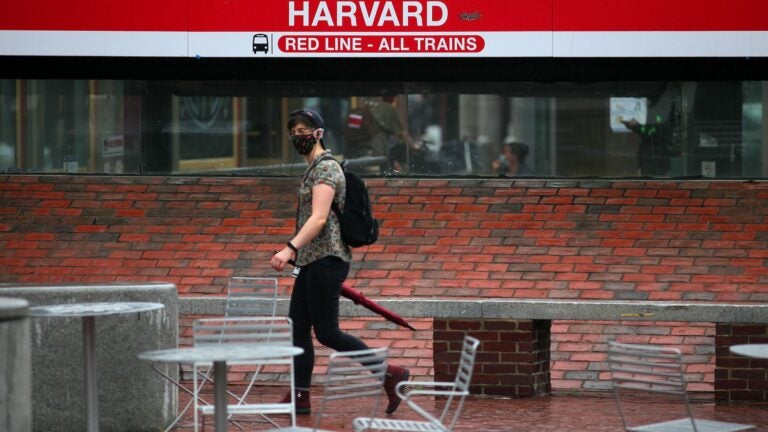 Construction is expected to begin this summer at the Harvard Square "pit," the round gathering space near the Harvard Square MBTA station that's been a hangout since its opening in the 1980s. Originally intended as a place for street artists to perform, the pit is being demolished and turned into a plaza. Permits are still being reviewed and construction — once it begins — will last for about 18 months, according to a spokesperson for the City of Cambridge.
"The vision for the re-designed Harvard Square plaza and kiosk is one that furthers its spirit of social and civic interaction and inclusivity by making it accessible to all visitors," Assistant City Manager Iram Farooq said in a statement. "This crossroads is one of the busiest in Cambridge, and serves as a social, civic, and democratic hub, not just for Cambridge, but for the nation. The redesign and reconstruction will bring the space up to ADA (Americans with Disabilities Act) standards, making it welcoming to all visitors, including persons with disabilities who use wheelchairs or use other mobility devices."
The Harvard Square kiosk and plaza will be "flexible, dynamic, and welcoming community assets," acting as platforms for "community gatherings, including civic, artistic, and social activities," according to a report from the city of Cambridge. There will be informal public seating for gatherings, and the kiosk will feature a visitor information center.
On June 25, the city of Cambridge and others held an event called Pit-A-Palooza, celebrating the life of the public space and what it meant to the people who used to congregate there.
We would like to know whether you have any special memories of the pit. What does it mean to you? How do you feel about its conversion into a plaza? What performances did you see there? Share your thoughts with us in the form below, or send us an e-mail at [email protected]. Your response may be used in an upcoming Boston.com article and/or its social media channels.
Tell us: What are your memories of the Harvard Square Pit?