Community
This is the most beautiful lighthouse in New England, according to Boston.com readers
"Plain and simple, it's iconic and the most recognizable."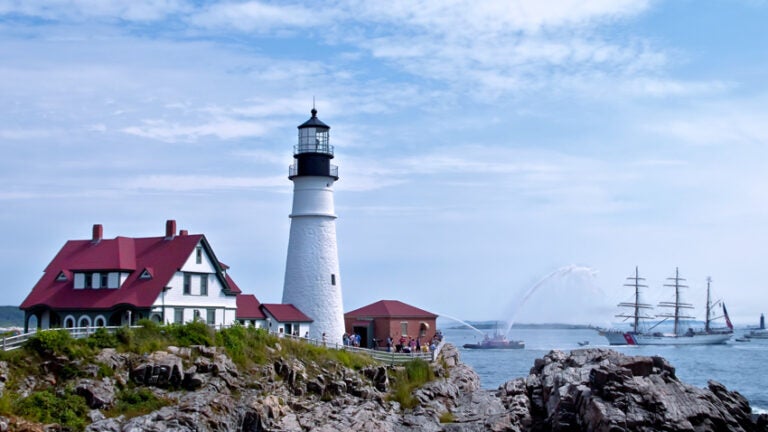 What's the most beautiful lighthouse in New England?
Portland Head Lighthouse, Maine
Nauset Lighthouse, Massachusetts
Stonington Harbor Lighthouse, Connecticut
Rose Island Lighthouse, Rhode Island
Other
New England is teeming with gorgeous lighthouses, and Boston.com readers say Maine's Portland Head Lighthouse is the most stunning of them all.
TravelMag.com named the 20 most beautiful lighthouses in America and included four in New England: Nauset Lighthouse in Eastham, Mass.; Portland Head Lighthouse in Cape Elizabeth, Maine; Stonington Harbor Lighthouse in Stonington, Conn.; and Rose Island Lighthouse in Narragansett Bay off Newport, R.I.
When we asked readers to choose the most beautiful of the four, 137 people responded. Forty-six chose Portland Head Lighthouse, 20 chose Nauset Lighthouse, six chose Stonington Harbor Lighthouse, and four chose Rose Island Lighthouse.
Also, because our lighthouse cup runneth over here in New England, 61 readers chose lighthouses that didn't make the TravelMag's list. We'll share those with you below.
First, here's what readers wrote about Portland Head Lighthouse:
"I have visited many times, I believe that it is the absolute best example of what a lighthouse should be," wrote William T. from Maine. "Absolutely beautiful location."
"It's colorful and in such a beautiful location," wrote Peter M. from Scarborough, Maine about Portland Head Lighthouse. "The rocky coast with the waves crashing is spectacular."
"Plain and simple, it's iconic and the most recognizable," wrote Matthew M. from Cranston, R.I.
"It's beautiful from land or the water," wrote Frank C. from Maine. "Always recommend folks go there. It has a 'rugged' setting that has withstood time."
"Portland Head Lighthouse is just wonderful to look at," wrote Michael from Portland. "Whether while having a picnic lunch within the grounds overlooking the pounding surf of the ocean, or miles away. One of the most recognizable landscapes of the northeast."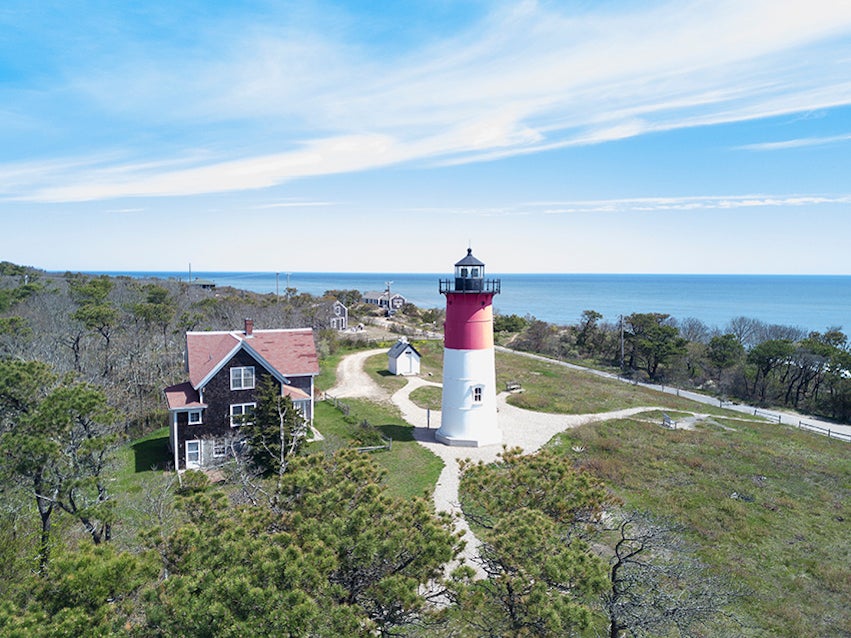 Finally, readers who chose "other" named the following 19 lighthouses as the most beautiful in the region.
Annisquam Harbor Light Station in Gloucester
Bass Harbor Head Light in Bass Harbor, Maine
Boston Light in Boston
Block Island Southeast Lighthouse in R.I.
Brant Point Light on Nantucket
Bristol Ferry Light in Bristol, R.I.
Cape Ann Light Station in Rockport
Castle Hill Lighthouse in Newport, R.I.
Eastern Point Lighthouse in Gloucester
Highland Lighthouse in North Truro
Little River Lighthouse in Cutler, Maine
New London Ledge Lighthouse in New London, Connecticut
Nobska Lighthouse in Falmouth
Nubble Lighthouse in York, Maine
Pemaquid Point in Bristol, Maine
Portland Breakwater Light in South Portland, Maine
Sandy Neck Lighthouse in West Barnstable
Scituate Light in Scituate
West Quoddy Head Lighthouse in Lubec, Maine