Community
Poll: What's your favorite Thanksgiving pie?
Pumpkin, apple, or pecan? Which is the best pie to serve (and eat) at Thanksgiving?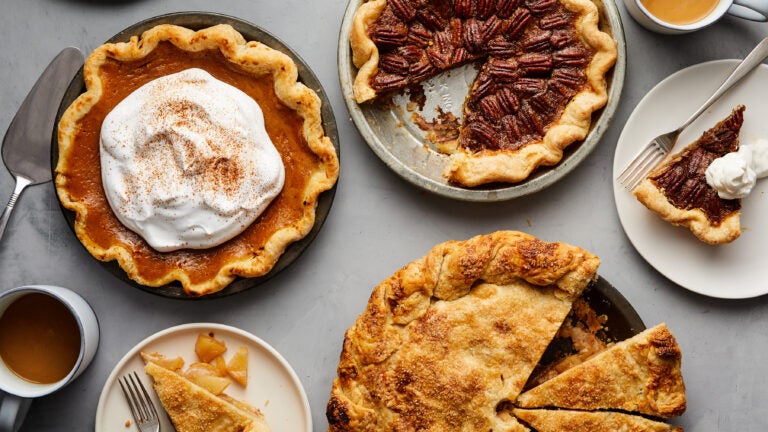 Thanksgiving is a perfect time for friends and family to gather together, spend quality time with one another, and enjoy a tasty meal followed by a slice of pie.
According to purchase data from a recent Instacart survey, America's favorite pie is pumpkin. Sales of pumpkin pie in the week leading up to Thanksgiving jumped 316% compared to the previous seven-day period in 2020. Following pumpkin, other top pie choices included apple and pecan.
Does your preferred pie fall under the top list, or do you have a more delicious selection at your Thanksgiving table?
We want to know the best pie to serve and eat at Thanksgiving, and whether you prefer to make the pie yourself or grab one from a local store.
If you have a recipe that you'd recommend, a secret ingredient for a satisfying pie, or a preferred store to purchase from, we would love to hear your suggestions. Share with us in the survey below or e-mail us at [email protected].
Sorry. This form is no longer available.