Community
Tell us: Who makes your favorite ice cream sandwich?
From classic picks to creative twists, let us know the best place to get the cool treat.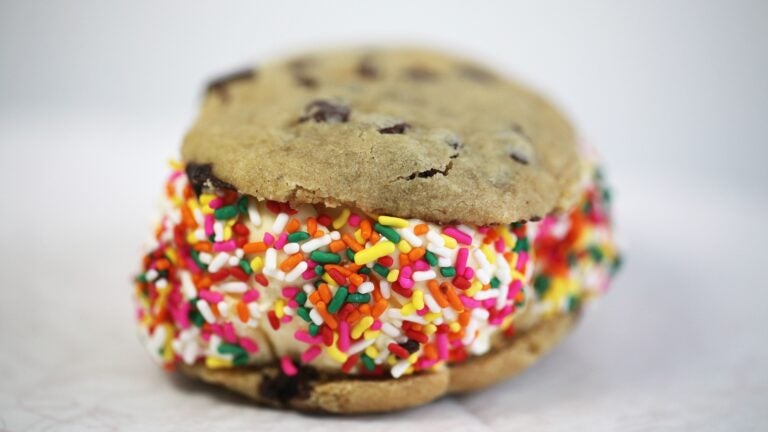 What exactly does it take to make the perfect ice cream sandwich? These days, many independent shops are going above and beyond what you find in the freezer aisle. We're talking about homemade cookies — and sometimes even doughnuts — with a variety of imaginative ice cream flavors packed in between. On a hot day, an ice cream sandwich is a wonderful treat that may take you back to your childhood.
We've heard about some of Boston's most beloved places to get this chilled dessert. One of them is The Cookie Monstah, which has an extensive menu of different sandwiches, from the Thin Mint (double chocolate cookies and mint Oreo ice cream), to the Blueberry Buckle (oatmeal cookies and blueberry pie ice cream). In honor of National Ice Cream Day on July 17, The Banks Fish House has launched a rotating lineup of ice cream sandwiches, including Earl Grey ice cream pressed between shortbread, and strawberry balsamic ice cream in funnel cake.
But we want to know: Where is your favorite place to get an ice cream sandwich? Is there a special flavor that you like, and what makes this shop's dessert so unique? Let us know by filling the form out below or send us an email at [email protected]. Your response may be used in an upcoming Boston.com article and/or its social media channels.
Sorry. This form is no longer available.
Sign up for The Dish
Stay up to date on the latest food news from Boston.com.