Entertainment
Mass.'s favorite Halloween costume is, depending on your perspective, scary
Tay-Tay is tops for trick-or-treaters in both the Bay State and neighboring New Hampshire, according to a new survey.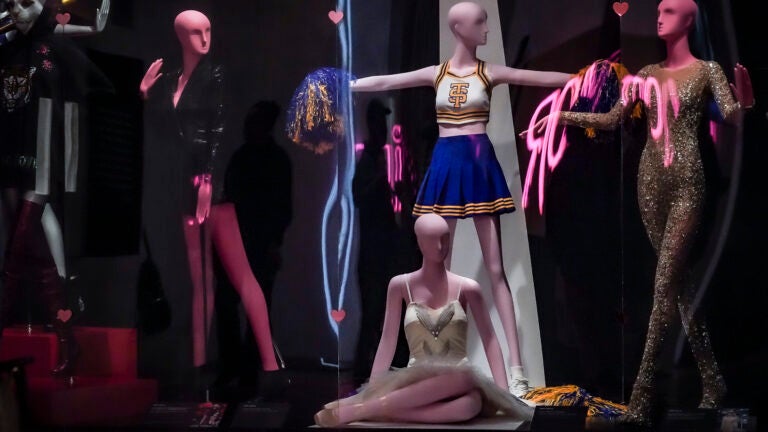 Yes, classic Halloween costumes — you know, of the standard skeleton, vampire, zombie, and witch variety — may still be tops in other parts of the country. But it seems trick-or-treaters in Massachusetts and New Hampshire will be wearing something entirely different this Halloween when the clock strikes midnight. Or should we say, "Midnights"?
Yes, in these parts the costume that has everyone seeing "Red" is that of pop superstar Taylor Swift, at least according to a new study by GetCenturyLink.com. The internet service provider says it studied articles from DIYs, the New York Post, PopSugar, Variety, and HalloweenCostumes.com, and then analyzed search volume to determine a costume's relative popularity by state.
And after crunching the numbers, only two states had Taylor on top: Massachusetts and New Hampshire. That's perhaps because around these parts, we are "Fearless." And yes, we're just going to continue name-dropping Taylor Swift album titles until somebody makes us stop.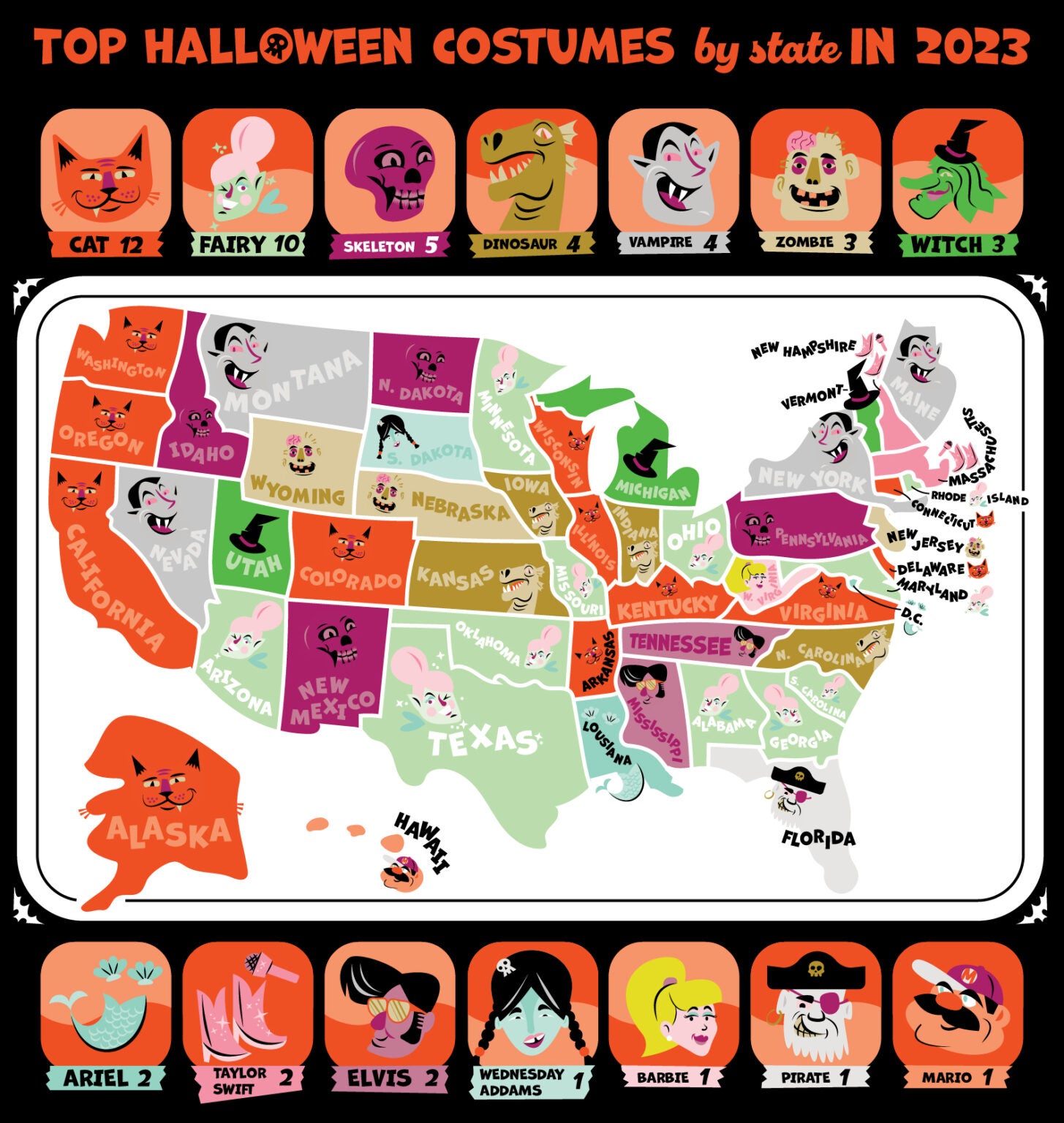 Other findings included that cat costumes were the most searched nationwide, leading in 12 states, with fairy costumes next on the list, notching fave status in 10 states. Also, the previously mentioned skeleton, vampire, zombie, and witch costumes were tops in three to five states each. And Barbie only hit No. 1 in West Virginia, which sounds fishy.
So have you ever dressed as everybody's favorite Kansas City Chiefs fan — or any other pop star, for that matter? How about any of the above-mentioned cats, zombies, or Barbies? Share your favorite Halloween memory using the form below and we may publish your response in a future article.
Need weekend plans?
The best things to do around the city, delivered to your inbox.