Events
A running list of the best college discounts for students in Boston
Including free tickets to the Museum of Fine Arts and $9 Red Sox tickets.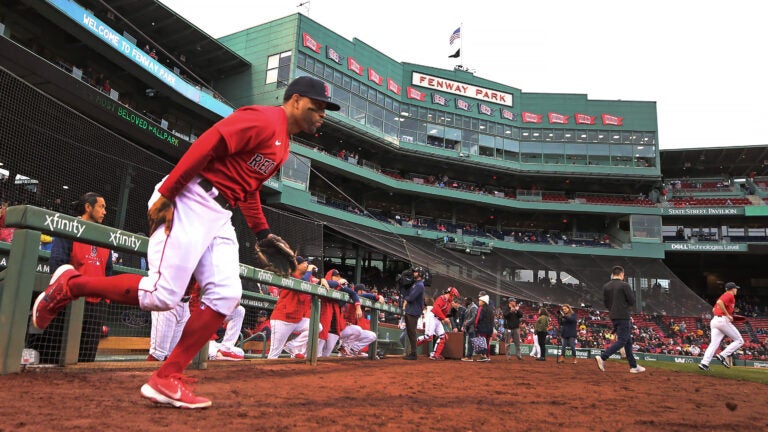 College can be stressful enough with projects, roommate troubles, making plans for your future, and not to mention the cost of living in Boston as a college student. Paying school tuition, rent, utilities, and groceries can be taxing, and make it a struggle to find spare change for fun.
However, being a student does have its money-saving perks. Many places around Boston offer free or discounted options for students with a college ID. That is why we compiled a running list of free and discounted options around Boston for students to enjoy.
Did we miss any? Send us your recommendation of college student discounts in Boston to [email protected].
AMC Boston Common 19 Theater
Students can also find discounts at the movies. At AMC theaters like the Boston Common 19 location, students can get discounts when purchasing movie tickets with a valid ID. So kick back, relax, and enjoy the show.
175 Tremont St., Boston
ArtsEmerson
Sit back and enjoy live theater and an experience filled with humor, dance, and music at ArtsEmerson. Whether its at Emerson Paramount Center, the Emerson Cutler Majestic, or even a virtual show, ArtsEmerson offers full-time college students a discounted pass. Students can get $20 tickets or any performance in advance or $10 tickets at the box office the day of a performance that still has tickets available.
Emerson Paramount Center, 559 Washington St., Boston
Blue Man Group
The Blue Man Group offers a show that "will rock your world" and save your wallet, with a valid student ID, of course. Rush tickets for the show that includes music, humor, and three bald men are only $30 for students at the Charles Playhouse. Rush tickets go on sale two hours before the show and are only available in-person.
Charles Playhouse, 74 Warrenton St., Boston
Boston Ballet
The Boston Ballet is another place to visit if you are into the arts and looking for discounted fun. Spend a night watching ballerinas plié, grande jeté, and pirouette when you buy a $30 rush ticket. Rush tickets are offered two hours before select performance with a valid student ID. Rush tickets are only available for full-time students and must be purchased in-person with cash.
Citizens Bank Opera House, 539 Washington St., Boston
Boston Symphony Orchestra
More of a music enthusiast than a sports fan? We've got you. The Boston Symphony Orchestra offers student College Cards which cost $30 and allow students to see free performances in Boston and Tanglewood in Lenox throughout the season after the $30 purchase.
Symphony Hall, 301 Massachusetts Ave., Boston
Boston University Judson B. Coit Observatory
Love astronomy, star gazing, and free events? Visit the Boston University Coit Observatory. The observatory offers free admission nights to the public, you just have to register to save your spot in advance. Open nights give the Boston public the chance to "observe the night sky through telescopes and see things they otherwise might not get to see, and learn some astronomy." Most free nights are held on Wednesdays, but you should call ahead before planning your visit.
685 Commonwealth Ave., Boston
Fenway Park
If you're going to college in Boston you can't graduate without seeing a Red Sox game at Fenway, and luckily students can get a discount on tickets. The #Student9s program offers members $9 Red Sox tickets with a valid student ID. You must be a registered member to purchase the discounted tickets.
4 Jersey St., Boston
Institute of Contemporary Art
Want another chance to see an art museum at discounted prices? Visit the Institute of Contemporary Art, which has dynamic exhibitions, and a wide range of media from music to film to performance. Some select colleges and universities give students access to the ICA's University Membership. If your school participates in the program, you can use its designated code when purchasing tickets which will allow you free student admission and special pricing on programs.
25 Harbor Shore Dr., Boston
Isabella Stewart Gardener Museum
This unique institution combines gardens, architecture, and art to capture the story of Isabella Stewart Gardener herself. The museum's history is shrouded in mystery tied to the infamous unsolved 1990 heist. If that doesn't convince you to visit, you should know that students also get discounted prices on tickets. If you have a valid student ID you can get a $7 discount on tickets with select universities offering free admission.
25 Evans Way, Boston
New England Aquarium
The New England Aquarium is the perfect place to visit if you want to experience life under the sea. Students in Boston who want to learn more about freshwater and ocean life can get $2 off their tickets with a valid student ID by purchasing online, over the phone, or in-person. Students can also get $2 off standard presentations at the Simons Theatre.
1 Central Wharf, Boston
Museum of Fine Arts
The MFA is the perfect place to go if you are looking to enjoy art, culture, and history, showcasing ancient and modern artistry from across the globe. It contains a collection of nearly 500,000 pieces and frequently brings in new, short-term exhibits. The MFA also offers free admission for students who show a valid student ID when purchasing tickets.
465 Huntington Ave., Boston
Need weekend plans?
The best things to do around the city, delivered to your inbox.