Food Events
A guide to New England summer food festivals
Oysters, paella, lobsters, and more are on our list.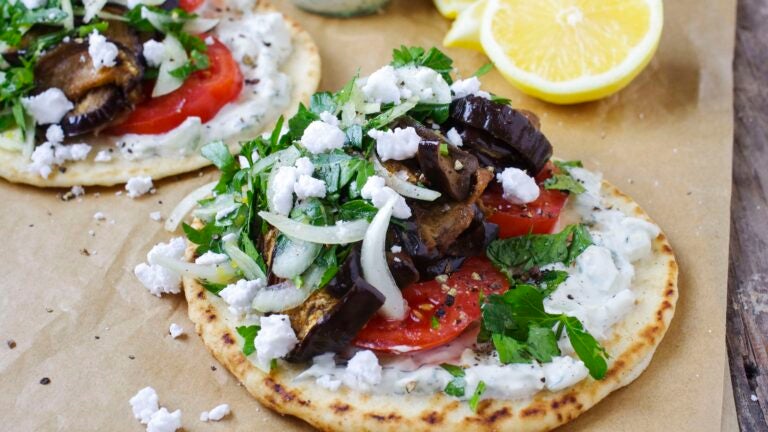 New England is brimming with food festivals this summer, and there are so many delicious cuisines to try. Whether you're interested in seafood, wine, or tacos, there is something for everyone to sample. Some festivals are free and offer live entertainment, while for others, you may want to check out the VIP option for an exclusive experience.
We put together a guide to food festivals that are taking place this season, and you'll want to see what they're all about. Scroll down to see our complete list, and plan out what the rest of your summer will look like, with this guide in hand.
July 29-31
Greek Food Festival: Indulge in gyros, moussaka, spinach pie, and grape leaves at this Newburyport event.
July 30
New England Hot Sauce Fest: Participate in pepper-eating contests and hot wings contests, while listening to '80s music.
July 30-31
New England Taco Festival: Munch on flavorful tacos, hear live mariachi music, and ride a mechanical bull at this festival.
August 3-7
Maine Lobster Fest: It's all here — sample lobster rolls, lobster mac 'n' cheese, lobster bisque, and lobster stuffed risotto balls this summer.
August 6
Taste of the Caribbean & Jerk Festival: This cultural festival will introduce you to beef patties, curried goat, and pineapple upside down cake, to be enjoyed alongside a lineup of entertainment.
August 6
Cape Cod Food Truck Festival: Trucks will serve a range of food options, from whoopie pies to BBQ, while over ten craft beer brands will be available, as well.
August 7
Boston Seafood Festival: Try food from South Kingstown, R.I.'s Matunuck Oyster Bar, Texas crawfish dealer Roses Seafood, Boston-born Cajun seafood company Shaking Crab, nationwide franchise Garbanzo Mediterranean Fresh, and more vendors.
August 7-20
Dine Out Boston: Enjoy cuisine from restaurants like The Banks Fish House, Atlantico, and Bar Enza at more affordable prices.
August 20
Milford Oyster Festival: Take part in an oyster eating contest, an oyster shucking contest, and listen to the music of Scott Stapp of the band Creed.
August 20
Haitian Food Festival: Experience Haitian cuisine, while testing out the photo booth, kids games, wild eating challenges, and more.
August 27
Worcester Wine Festival: Over 600 quality wines from around the globe will be featured at this annual event.
August 28
Suffolk Downs Paella Fest: Spanish dishes and beverages, live music, flamenco dances, and kid friendly games will be showcased at this Paella Fest.
Sign up for The Dish
Stay up to date on the latest food news from Boston.com.