Food
'So many uncertainties': Cacao chocolate shop closes Jamaica Plain spot
"The Jamaica Plain store was hit really hard because of the pandemic," owner Leo Baez said.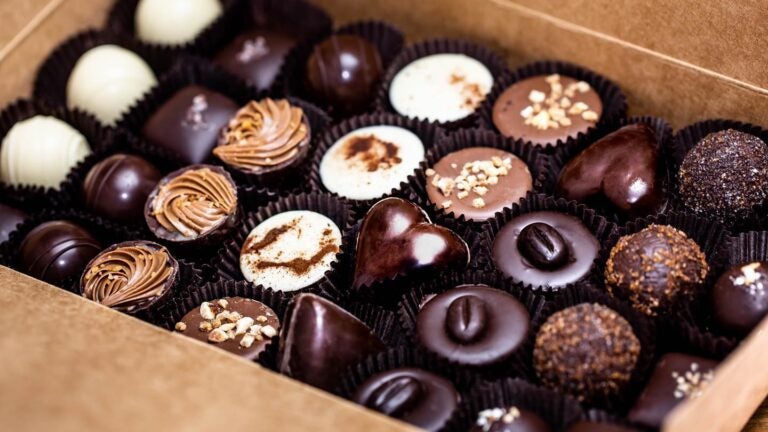 A Jamaica Plain shop specializing in exquisite chocolate treats gave a bittersweet goodbye last month.
Cacao, a candy store serving bonbons and truffles, dried fruit, and nuts, closed on Dec. 31. Owners Leo Baez and Perla Rosario opened the Centre Street spot in 2018 and also run a location in Newton, which opened in 2020, and remains in operation. Baez told Boston.com they lost many of their regulars in the pandemic, which impacted their decision to shut down.
"The Jamaica Plain store was hit really hard because of the pandemic," Baez said. "We haven't been profitable in a while there. With the possible recession and how [in] 2023, there are so many uncertainties, we decided it was too risky to sign a long term lease."
Despite the closure, Baez still has future plans for expansion. While the Jamaica Plain spot was small and did not seat guests, Baez said that he is looking for a new space in Boston that would be larger, more of a cafe, like the Newton location. Guests would be able to sit down and have a pastry and cup of coffee, he said. The Jamaica Plain model, built around retail, was not as sustainable as the sit-down concept in Newton during the pandemic. Baez said that he does not know when he would open the next location and that it may take some time, in part because of the state of the economy.
The business is well known for its handcrafted candies, which use chocolate from the Dominican Republic and Venezuela. Customers can also buy roasted nuts, chocolate covered fruit, and chocolate bark, at the Newton shop. Cacao is famed for its hot chocolate, which comes in a variety of flavors, including the classic, extra dark, dulce de leche, and the fleur de sel.
"It reminds us of back home, in the Dominican Republic," Baez said. "It's not powder. It's blocks of chocolate that we chop. We create our own blend, [and] add a little bit of spice."
Baez emigrated from the Dominican Republic as a child and was raised in Jamaica Plain. In his home country, he would pick cashew fruit from trees, while walking back from school. This experience, as well as the fact that Rosario's family own a cacao farm in the Dominican Republic, served as inspiration for the shops.
While Baez said that he will miss the Jamaica Plain community, his search for a larger space for Cacao will continue.
"I've looked at a couple of places," he said. "I've looked at the South End, South Boston, in Boston [in general]. We're just trying to find that perfect space for us… Hopefully you'll see us pop up somewhere."
---
Tell us: Where do you go for the best hot chocolate? Include your thoughts in the form below or send us an e-mail at [email protected]. Your response may be used in an upcoming Boston.com article and/or social media channels.
Tell us: Where do you go for the best hot chocolate?
Sign up for The Dish
Stay up to date on the latest food news from Boston.com.