Food
Fijian restaurant Kokoda by Love Art comes to the Seaport
The "fresh-casual" spot will serve seafood inspired by the Polynesian Islands.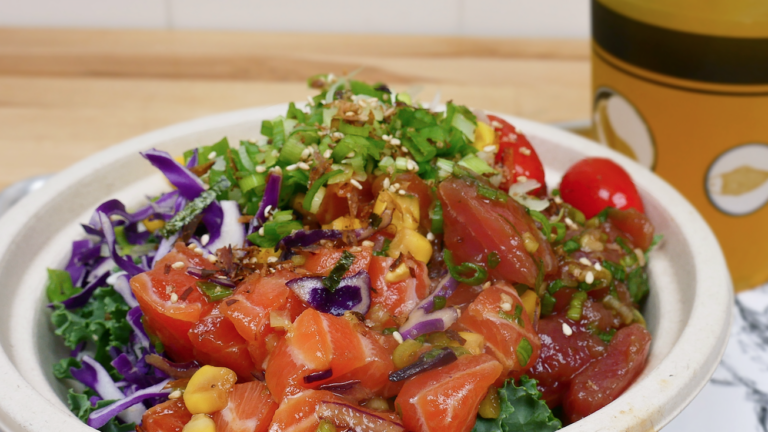 The Seaport District will see a new restaurant open regularly next week. Kokoda by Love Art, a project of the Blackfin Collective team, will officially begin serving guests on July 11, bringing the area a taste of Fijian food. The restaurant will be the ninth brick-and-mortar restaurant that the group has launched.
"Kokoda, in the Fijian language, is synonymous to poke in the Hawaiian Pidgin language," said Ron Liu, executive chef and CEO of the Blackfin Collective, explaining that the dish kokoda is composed of cubed fish. "The Tahitian version of it uses tuna, but in Fiji, they like to use white fish, local fish… The main anchor, not just for Fijian, but Samoan and Tahitian, is the use of coconut milk. It's almost like a cold curry. It's the refreshingness, the flavor pop, and once you mix in the citrus and other flavors, it's like this hybrid of ceviche and poke, that beautiful intersection."
The restaurant will be serving kokoda with a variety of flavors, such as the Hawaiian Shoyu, which incorporates Japanese soy sauce and Nori Furikake, and the Spicy, featuring sriracha and shichimi. Guests can also order fresh-tossed fish by the pound. The drink menu will feature lilikoi (passion fruit) fresca and kava matcha tea. For dessert, the team is planning to prepare pandan sorbet, ube black rice pudding, and tropical fruits dipped in a sour plum powder.
On Saturday, Kokoda will host a public grand opening, with a complimentary tasting as well as refreshments. Liu said that he hopes the restaurant will be what he called a "fresh-casual" spot, somewhere where people can eat quickly, while still enjoying quality food.
"It's like the Sweet Greens, the Dig Inns, the Honeygrows," Liu said. "It's basically somewhere where you can grab a bite, but it's not fast food. It's not processed. It's made locally, fresh, daily. But there's still a speed element to it [If you] have a limited amount of time during your lunch break… I think that aspect and style of food is very fitting for the scene here in Boston."
Kokoda, 53 Northern Ave., Boston, 11 a.m. – 9 p.m., daily
---
We would love to hear about your favorite restaurant in the Seaport District. Let us know by filling out the form below or sending an email to [email protected]. Your response may be used in an upcoming Boston.com article and/or its social media channels.
Tell us: Do you have a favorite restaurant in the Seaport District?
Sign up for The Dish
Stay up to date on the latest food news from Boston.com.