Local
This is Boston's most popular dog name. It may sound familiar.
Did you give your dog or cat this particular moniker? We want to know if so, or if not, what name did you pick?
The people at Rover.com clearly spend an awful lot of time thinking about dogs. (Maybe too much?) You can tell from the sections on their website: "Dog Breeds," "Dog Love," "Dog Names," "Dog Videos," "Life With Dogs," and "PuppyHQ." Also, lest they be accused of playing favorites, there's one called "Cats!" (Exclamation point theirs.)
The point being, Rover.com knows its dogs. And, at least somewhat, its "cats!" So we can probably trust them when they tell us that the most popular dog name in Boston is one we're used to hearing a lot around these parts, especially if you're the political sort. That's right, there are an awful lot of Charlies running around out there — even if the state's favorite Charlie, Baker, isn't running for governor again.
That's not to say Charlie isn't a popular dog name in general — it's No. 2 among male dogs nationally, according to Rover. But its ascendance to first here is probably no coincidence; based on his popularity ratings, it seems most are very fond of our departing Charlie. (With the possible exception of his own party, but that's another story.)
It will be interesting if the name "Charlie" follows Gov. Baker out the door when he leaves the Statehouse — or if "Michelle" (or "Wu") will suddenly turn up on the list next year.
Here are top five dog names in Boston, according to Rover.com: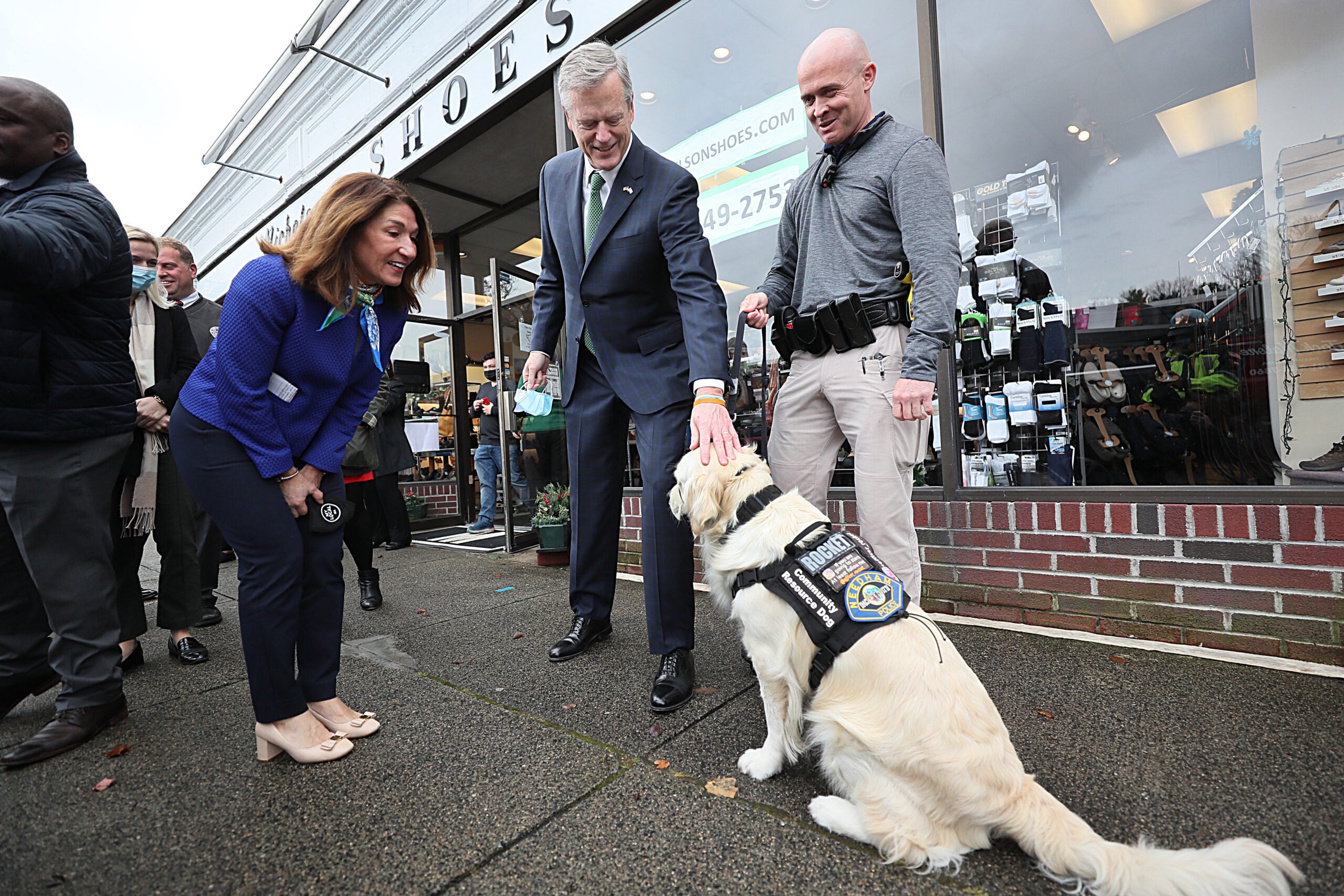 As for cats, while they may not be in the top 5, two of the hottest-trending names seem to indicate that football fans are seriously getting into kittens: "Brady" and "Mac" are in a dead heat, both names trending up 526% this year. Portending an eventual Super Bowl matchup between Tom the GOAT and rookie phenom Mac Jones? Stranger things have happened.
It's worth mentioning, though, that nationally, neither of those were the top trending football-inspired cat name of 2021. That would be another name that might ring a bell: "Gronk." (The human version always seemed more like a Saint Bernard to us, but OK.)
Here are the top five cat names in Boston, according to Rover.com:
Meanwhile, Rover.com says it dug into its "millions of user-submitted pet names" to determine which monikers were tops, but we prefer to put our trust in another source: Boston.com readers. What did you name your pet(s)? And why? Let us know in the survey below or e-mail [email protected], and we'll include the results in a future article.
What did you name your pet, and why?