Music Club
Music Club's next guest is Boston rock quartet Paper Tigers
Join the Music Club on April 27 as the band debuts a new single and discusses Boston Calling.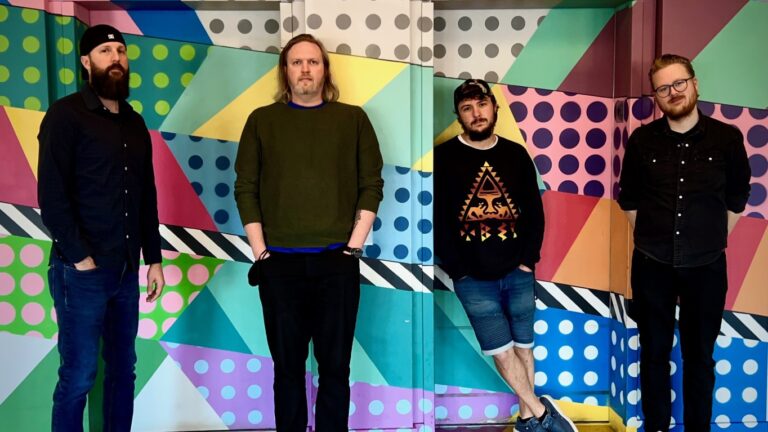 Allow us to re-introduce ourselves: We're the Boston.com Music Club. Every month, we invite you to join us virtually as we shine a light on Boston's music scene and showcase a different local act. We'll get together virtually this spring, with an eye on getting some live events on the books this summer.
So what's up for April? Paper Tigers. And the timing couldn't be better: the Boston rockers started 2022 strongly, producing and releasing music videos for two tracks from their 2021 EP A Schism Cataclysm. We'll be screening those videos and chatting with the band as part of the next Music Club meet-up, set to take place on Wednesday, April 27 at 7 p.m.
What's more, Paper Tigers are set to drop their new single "A Portrait of a Scene" on April 29. We asked the fellas if they'd be willing to give Music Club an exclusive first-listen and they were nice enough to say yes. New music, music videos, and a chat with an up-and-coming local act that's set to play Boston Calling Music Festival: that's what's on tap for Music Club this April.
Oh, and I should probably introduce myself, as I'm the host Adam 12. I'm on-air 11 a.m. to 4 p.m. weekdays on Boston's ROCK 92.9. ROCK 92.9 isn't my first radio rodeo. I worked at legendary Boston alt-rock stations WBCN and WFNX in the '90s and '00s, and I'm a Boston.com vet, too. You might remember RadioBDC, Boston's original streaming alternative radio station? I was there, presiding over some pretty amazing sessions over the years with acts both local and national. I'm looking forward to bringing some of that energy to the Music Club.
Speaking of, watch this space for an upcoming events, band profiles, and more, and join us for Paper Tigers on Wednesday, April 27 at 7 p.m.
---
Join our virtual Music Club event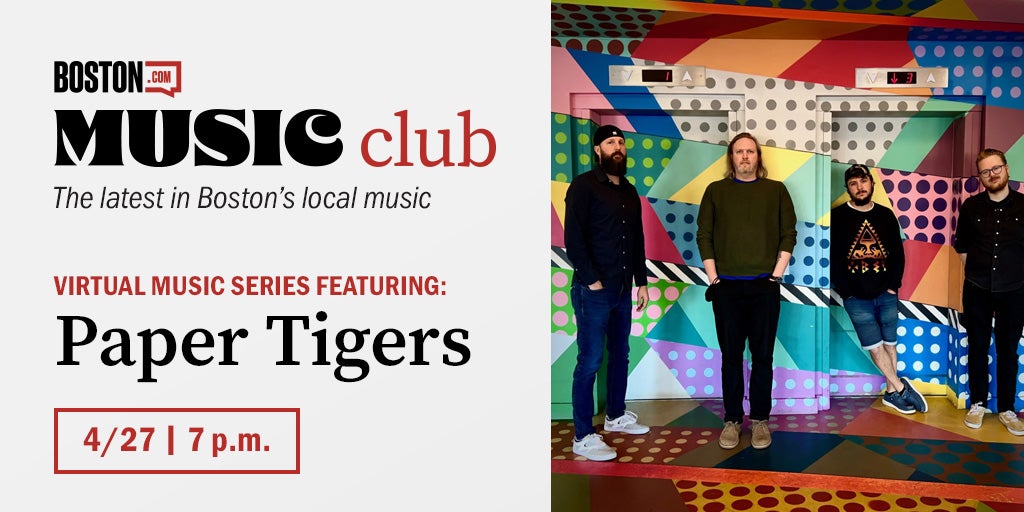 Join Music Club host Adam 12 in discussion with Boston-based band Paper Tigers who will also be performing a short set for the Boston.com Music Club's virtual series. Register here.