Neighborhoods
How an Eastie barre and yoga studio provides a 'feeling of community'
The Point East Boston Barre and Yoga Studio was founded by Angela D'Amore in 2017.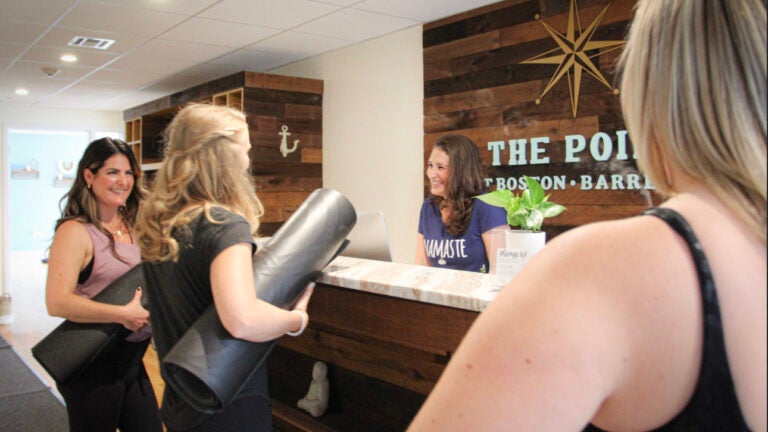 In the wake of a global pandemic, forming meaningful connections is more important than ever. Efforts to do so are being made on the professional front, with many companies such as Amazon and Meta requiring employees to be in the office at least three days a week.
However, connection in one's personal life is just as important. The Point East Boston Barre & Yoga, co-owned by Angela D'Amore and Jessica Drake, prides itself on fostering connection and making yoga accessible to all.
The Point was founded in 2017 by D'Amore, who grew up around East Boston. Seeing the neighborhood undergo changes inspired her to open the studio there, says Drake.
"She grew up in the neighborhood, and lived sort of between Eastie and the North End and saw all the changes that were happening in East Boston, and is a huge yogi and understands the benefit that, sort of, yoga brings to people's lives, and also is huge on the sense of community," Drake said of D'Amore. "She saw the changes that the neighborhood was going through and realized that there was a huge gap in the market."
One of the main goals for The Point is "to create community," according to their website. This sense of community makes The Point special for an anonymous reader from East Boston who frequents the studio and recommended it as a hidden gem in Boston.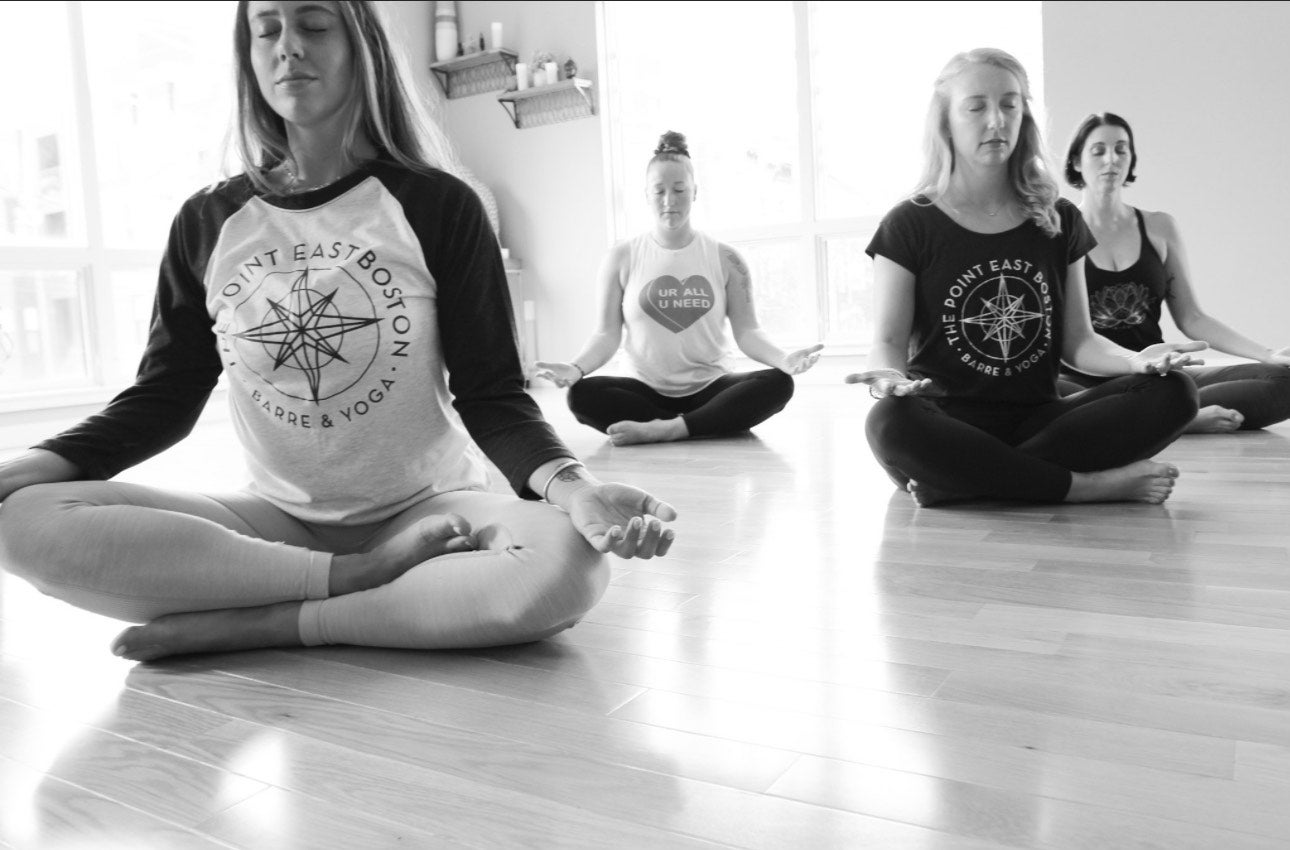 "I joined when I was new to the neighborhood and quickly made friends with neighbors," said the reader. "Now, I always run into someone I know from the studio when I walk my dog around Eastie. It's a great feeling of community."
In addition to forming connections and creating a sense of community, The Point believes in creating an accessible and welcoming environment for all, says Drake.
"One of our biggest things is we're never going to sit there and say 'bikini body' — that whole vibe," Drake said. "We're very into 'exercise is for everyone,' even if you had a crappy day and just want to be in child's pose on your mat, please show up. There's space in here for you, no matter what you want."
Another aspect of the studio that makes it stand out from others in the area according to Drake is the diverse experiences and methods of the instructors.
The Point's instructors trained at different studios, resulting in them having different teaching styles, says Drake, who added she used to teach at a more "corporate studio" where classes were run similarly, which she said can be a good thing.
She also said the variety of instructors and teaching methods helps clients to find the right class and teaching style for them.
"Our instructors are all so different so it's a different flavor with every class," Drake said. "People get to know their instructor, they have their favorites, and your favorite might be different than my favorite, and that's totally cool, and that's kind of what makes it work."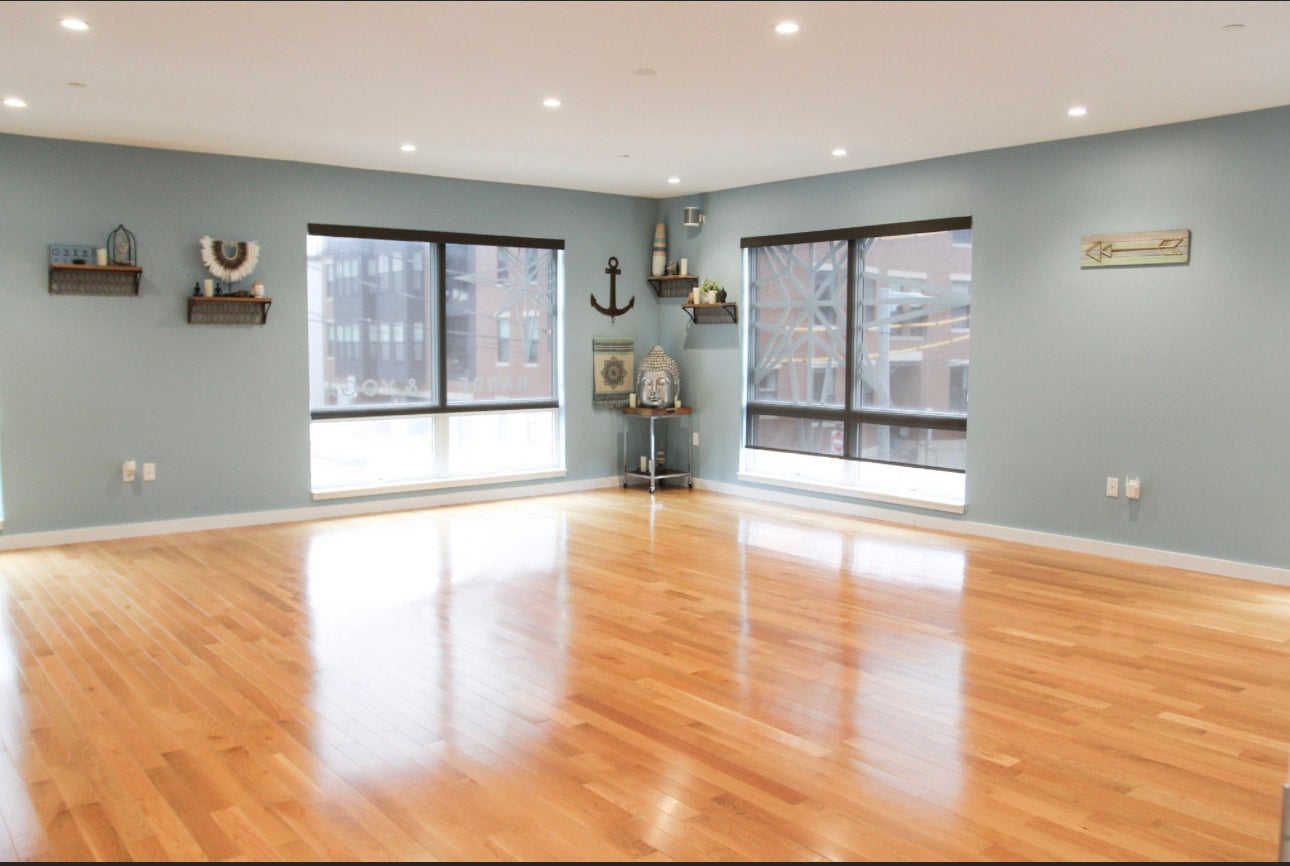 The studio offers a variety of classes, from pilates to barre classes. Offering both yoga and barre is significant as the two classes compliment each other well, says Drake. Some of the most popular classes are Heated Power Flow yoga on Monday nights and barre classes in general.
In addition to the standard offerings, instructors also have the flexibility to experiment with their classes and see what works. For example, Drake said one instructor recently had the idea to hold a "Barbie"-themed barre class Aug. 27.
"We try some things out, some things have worked well, some things haven't, but I think giving instructors the room to have that creativity to be able to do those types of things is so fun," Drake said.
The Point is open daily, however hours vary based on the class offerings each day. There are multiple class rates, ranging from $22 for a drop-in class to a 20-class pack for $280, and a monthly unlimited rate for $135.
---
What is the best hidden gem in Boston?
Boston.com Today
Sign up to receive the latest headlines in your inbox each morning.