Neighborhoods
Here's how you can get involved in your Boston neighborhood this November
Stay connected to Boston's neighborhoods with this monthly guide.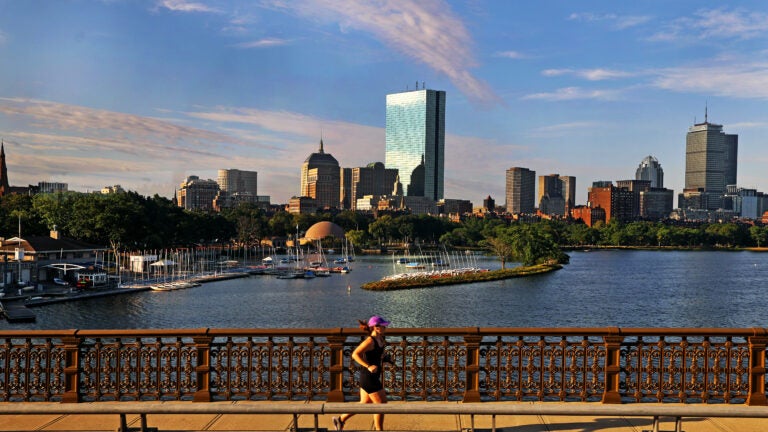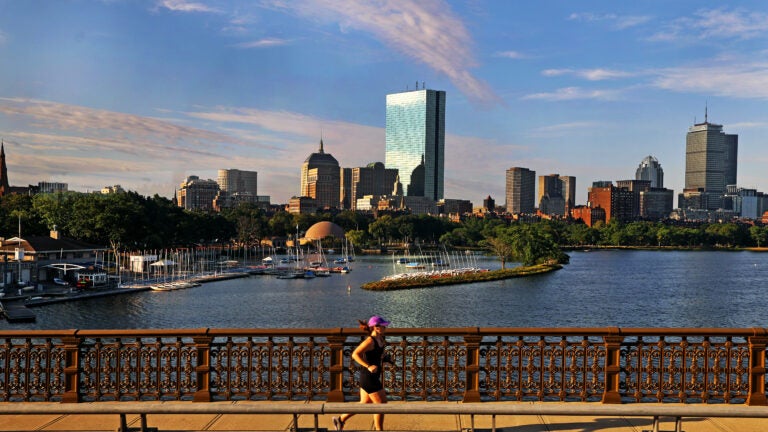 Welcome to your Neighborhoods community bulletin board, a monthly guide to community events, civic engagement, and volunteer opportunities in Boston's neighborhoods.
Do you have an event, session, or other ideas about what we should include in the community bulletin board? E-mail us at [email protected] or fill out the survey at the bottom of this page.
Things to Do | Civic Engagement | Volunteering | Share your event with Boston.com
Things to Do
Participants will learn about the observance of Día de Muertos and other celebrations in Latin America by decorating traditional edible Mexican sugar skulls. The event is in collaboration with the Unbound Visual Arts​, a non-profit organization of artists and art enthusiasts based in Allston and Brighton and serving Greater Boston. Nov. 1, 7 p.m. – 8:30 p.m.; 43 North Beacon St., Allston; $5 registration
Roxbury Community College and the mural-making team will officially unveil the new, 85-foot-long "An Ode to Africa in the Americas" mural. The mural was designed and created by dozens of local artists (emerging, mid and late-career) who live and work in the Roxbury community. Nov. 3, 5 p.m.; in the plaza between Buildings 3 and 4 on the Roxbury Community Campus located at 1234 Columbus Ave.; Free
The East Boston Branch is celebrating 10 years at its current location with a full-day event. Start the day with a breakfast spread of dishes from the many cultures that make up East Boston then stay for a host of activities, including painting for all ages, a singalong storytime for kids, and a talk on the neighborhood's rich history of immigration. To cap the day off, enjoy cake with your neighbors. Nov. 4, 10 a.m. to 3 p.m.; 365 Bremen St., East Boston; Free
Boston Globe culture columnist Jeneé Osterheldt is holding a live event celebrating "A Beautiful Resistance" at the Museum of Science in the West End. Osterheldt created "A Beautiful Resistance" "to carry on the tradition of Black artists and Black journalists in reclaiming the truth of Black folk." Nov. 10, 8 p.m.; Museum Of Science Driveway, Boston; Free
Learn how to preserve your personal and community history at this interactive archival workshop in Jamaica Plain. Northeastern University's Graduate Student Archiving Initiative will walk guests through archiving techniques using local artifacts and personal items brought by attendees. This event is all about "enriching community memory, history, and thought." All ages are welcome. Nov. 18 at 12 p.m.; 30 South St., Jamaica Plain; Free
Come to the annual lighting of the North End's Christopher Columbus Park to see Boston's waterfront transform into a "beautiful holiday display." Two hundred and sixty feet of trellis will be lit up with 50,000 blue lights and the waterfront will come to life with live music from North End Music and Performing Arts Center and a special appearance from Santa Claus and his reindeer. You'll also get to enjoy delicious treats — hot chocolate, egg nog, cookies, and more. Nov. 20 at 5 p.m.; 110 Atlantic Ave., Boston; Free
Martin's Park in the Seaport will be transformed with 1,500 feet of blue and white tube lights at this kid-friendly holiday event. A cappella group Ball In The House will perform holiday classics and attendees with get a special visit from Santa Claus and Seaport's own Betty the Yeti. Stay warm with hot cocoa provided by Tuscan Kitchen and, with a donation, leave with a customized souvenir. Nov. 25 at 4 p.m.; 64 Sleeper St., Boston; Free
Civic Engagement
Boston Planning and Development Agency's Urban Design team will host a virtual open house to get community input on how the city can design a more diverse city and "build a Boston for everyone." Tell the city how it can better represent your community in our buildings and public spaces. Nov. 2 at 6 p.m.; Virtual
The city invites you to attend the final community engagement meeting for the design of Codman Square Park in Dorchester. Take a look at the final design and stay for the question and answer session after the online presentation. Nov. 6 at 6 p.m.; Virtual
The Roxbury Strategic Master Plan Oversight Committee meets monthly to discuss development and planning in Nubian Square and elsewhere in Roxbury. This month's topics include the Office of Black Male Advancement as well as Squares and Streets. Your participation helps shape the future of the neighborhood. Nov. 6 at 6 p.m.; Virtual
Don't miss the municipal elections on Nov. 7. This year's election could transform Boston City Council, with key races for district seats and at-large councilors. Before you head to the voting booth, read our candidate Q&As to find out where the political hopefuls stand on the city's biggest issues. Find out your polling location here.
Connect Downtown, a Boston transportation project, aims to update Boston roads to make it easier and safer for pedestrians and cyclists to maneuver to and around Downtown Boston, West End, Beacon Hill, South End, and Bay Village. The Boston Transportation Department has open 15-minute appointments for community members to ask questions and learn more about the project. Book your appointment here. Nov. 8, various times; Virtual
Do you have a question or concern about new bike lanes in Boston? The Boston Transportation Department has open 15-minute appointments for residents who want to discuss ongoing bike lane projects in neighborhoods across the city, including South End, Roxbury, Back Bay, Jamaica Plain, Fenway-Kenmore, Downtown Boston, Allston, Brighton, Roslindale, Mission Hill, Bay Village, and Chinatown. Book your appointment here. Nov. 8, various times; Virtual
The city is in the process of improving the pathways in the Fens by reconstructing them and adding new options. The Fens is an urban wild in the Fenway-Kenmore neighborhood. Go to this virtual meeting to hear about the progress of the project and get your questions answered during the question-and-answer session following the presentation. Nov. 15 at 6 p.m.; Virtual
Volunteering
Clean, gently used clothes, coats, boots, and toys can be exchanged at the Mattapan Branch Library Meeting Room. Donations in good condition may be brought to the Mattapan Branch, Roslindale Branch, and the Boston Nature Center. Donations begin Nov. 1.; Clothing and toy swap Nov. 25; 1350 Blue Hill Ave., Mattapan
The Ellis Early Learning Center strengthens Boston's diverse working families by providing quality and accessible education and care for children. Lend support in infant, toddler, and preschool classrooms at the Ellis Early Learning Centers in Jamaica Plain and the South End by helping supervise lunch and snack time, reading to the children, or leading various activities. Throughout November, Monday through Friday from 9:30 a.m. – 12 p.m. and 3 p.m. – 5:30 p.m.; 58 Berkeley St., Boston and 555 Amory St., Jamaica Plain
Provides pantry staples, ready-made meals, produce, meat, and other essential goods to 50 to 85 senior clients living in residential housing in Roslindale. Provide food to anywhere between 60 to 100 families and individuals, translating to approximately 240 to 400 families each month. Nov. 11 and Nov. 25 from 2 p.m. – 4 p.m.; 25 Cummins Highway, Roslindale
The Andrew Graham Semper Fi Fund is a non-profit organization created to honor the life of Corporal Andrew Graham Narcus. The organization raises funds through its annual 3.1-mile Boston River Run along the Charles River (along Soldiers Field Road in Allston and Greenough Boulevard in Cambridge). The 2023 mission is to donate all proceeds from the Boston River Run to the Andrew Graham Semper Fi Scholarship at Bunker Hill Community College, helping more students succeed. Nov. 12 beginning at 7:30 a.m.; 1255 Soldiers Field Road, Boston and virtual
The Greenway Conservancy is a non-profit that helps manage the Rose Kennedy Greenway, a 3-acre contemporary public park in the heart of Boston. Help with light gardening tasks such as weeding, raking, and pruning along the Greenway, which stretches from Chinatown to the North End. Nov. 15, 9 a.m. – 12 p.m.; Atlantic Ave., Boston
The Boston Debate League hosts debate tournaments for young people from Boston to debate topics in either English or Spanish. At tournaments, volunteers can participate as judges in debate rounds. Judges provide feedback and determine the winner of the debate rounds. No debate experience is required (training will be provided to you), and meals are served throughout the day. Debates will be held at Suffolk University in Downtown Boston and at the East Somerville Community School in Somerville. Multiple dates and locations
Volunteers are needed to serve meals to guests at the Arlington Street Church in Back Bay. There are many different volunteering roles, ranging from dishwashing, and serving guests, to working in the clothing closet. Fridays at various times; 351 Boylston St., Boston
Help assemble harm reduction kits filled with vital supplies for the Victory Center's Mobile Prevention Team and Victory Connector in Back Bay. The Victory Center offers services, care, and treatment for those looking for recovery options for substance use. Monday, Wednesday, Thursday, and Friday 9 a.m. to 4 p.m., and Tuesday 9 a.m. to 2 p.m.; 29 Stanhope St., Boston
The Boston Rescue Mission holds its Day of Thanks every year on the Sunday before Thanksgiving. They serve hundreds of homeless and hungry community members complete Thanksgiving dinners in their Downtown Boston kitchen and supply dozens of families with baskets filled with turkeys and Thanksgiving staples. Nov. 19; 39 Kingston St., Boston
---
Have an event you want to share with your neighbors? Share with Boston.com.
Need weekend plans?
The best things to do around the city, delivered to your inbox.