New England Travel
Giveaway: Enter to win 2 ski passes to 5 Vermont resorts
Bolton Valley, Jay Peak, Saskadena Six, Okemo, and Mad River Glen.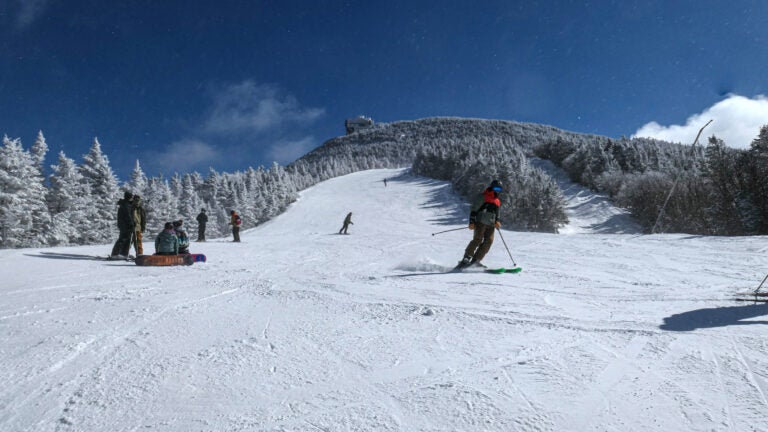 New England has some of the best ski resorts around, some even ranking the best in the nation. Boston.com and the B-Side bring you our biggest ski giveaway yet. Enter to win 2 ski passes to each of the following 5 resorts:
Bolton Valley
Jay Peak
Saskadena Six
Okemo
Mad River Glen
Win a total of 10 ski passes (a huge prize value) by filling out the form below. You'll be opted in to receive emails from Boston.com and The B-Side, a new newsletter from Boston Globe Media.
This week's giveaway runs from 3/13 through 3/16 at 11:59 p.m. EDT. One winner will be selected at random and notified on 3/17 via e-mail. Must be 18+ to enter. U.S. residents only.
Prize Details 🎟️
One winner will be mailed 10 VIP vouchers: 2 vouchers to Bolton Valley Resort, 2 vouchers to Jay Peak Resort, 2 vouchers to Saskadena Six, 2 vouchers to Okemo Mountain Resort, and 2 vouchers to Mad River Glen. These vouchers are redeemable for a one-day lift ticket to the select mountain resort for the 2023 season. Prior to use, view ski area's complete redemption/ reservation requirements and restricted dates at www.skivermont.com/vipredemption.
Need weekend plans?
The best things to do around the city, delivered to your inbox.