Quizzes
Quiz: As Springsteen returns to the Garden, test your Bruce-in-Boston knowledge
Bruce Springsteen and the E Street Band are at TD Garden Monday night. But the Boss has a long history with Boston.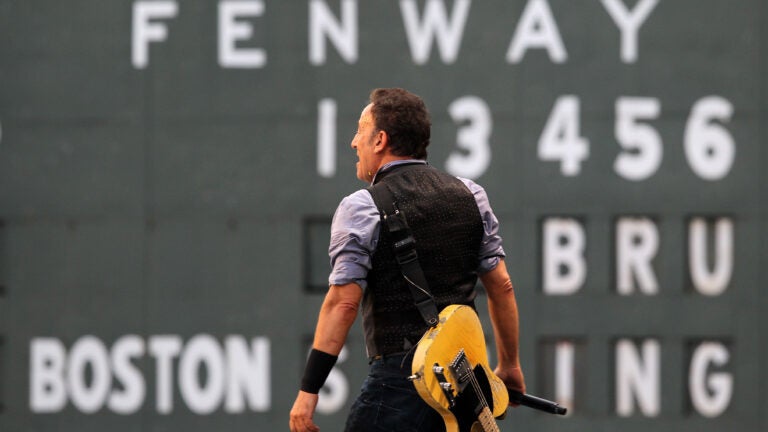 The Boss is back! Bruce Springsteen and the E Street Band hit the TD Garden stage Monday night as part of their first tour since 2017, their first Boston-area stop since Gillette Stadium in September of 2016.
Though ticket prices — and Ticketmaster's much-maligned "dynamic pricing" model — have raised hackles among Springsteen fans, and an undisclosed "illness" postponed three shows, the group seems raring to go after well-reviewed concerts in Philadelphia and State College, Pennsylvania, in recent days.
So to prepare for the occasion, pull on your favorite pair of faded Levi's, crank "Glory Days," and take Boston.com's Springsteen-in-Boston quiz below to test your knowledge of the Boss's connections to Boss-ton. (And check back tomorrow for Boston.com's review of the show.)
Quiz: Test your Bruce Springsteen-in-Boston knowledge
Peter Chianca is the creator of Blogness on the Edge of Town, a Boston-based Springsteen news blog founded in 2007.