Readers Say
10 best places to walk your dog in Greater Boston, according to readers
"Great views, dog safe and dog friendly!"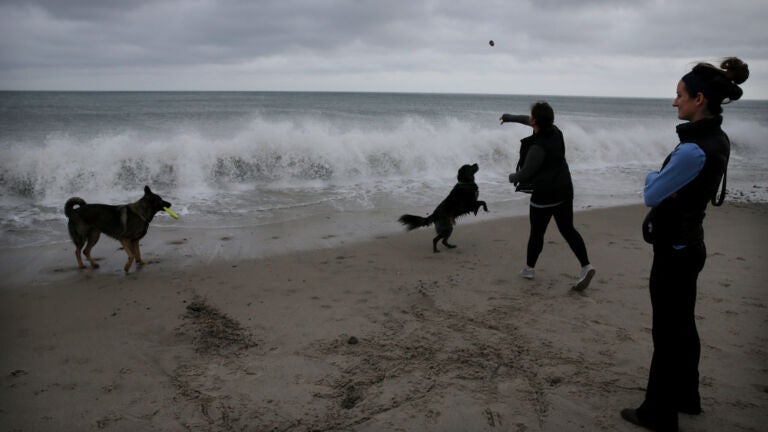 We recently asked readers for their favorite places to walk their dogs. From bike paths to beaches to parks, there are many different locations that make Boston a dog-walking city. LawnStarter ranked the best cities to walk your dog – Boston coming in at no. 18. With metrics like the city's walkability, average length of dog-friendly trails, professional dog walking availability, and more, it's no wonder Boston made the list. Whether you are looking for a place to take a peaceful stroll or the perfect place for your dog to take a swim after a long walk, Boston.com readers have you covered.
Here are 10 of the best places to hang out with your furry companion in the Greater Boston area.
Alewife Brook Reservation
A noted habitat for many indigenous birds, Alewife Brook Reservation located in Somerville, Cambridge, and Medford has large portions of wetlands in addition to its many trails.
Spencer V. in Somerville said it's a "beautiful area surrounded by nature, with lots of space for dogs and really pretty ponds!"
Boston Harborwalk
It will be 47 miles long when fully completed and has been in the making since 1984. It consists of multiple access points, sculptures, and connections to other trails along its path.
Rebecca M. in the North End recommended both the Harborwalk in her neighborhood and North Point in Cambridge. "Great views, dog safe and dog friendly!" she said.
Castle Island
Technically no longer an island, Castle Island, located on the Boston Harbor shore, is connected to the mainland by a narrow strip of land built in 1928. It is also the site of Fort Independence.
Amy G. in Roxbury recommended this location for dog walking. "Views and a good distance! When Sullivan's is open, ice cream is always a good reward," she said.
Francis William Bird Park
Bird Park is a waterscape featuring three miles of walking and bike paths throughout in addition to its granite bridges and streams.
Jon C. in East Walpole recommended the park for its "nice trails."
Franklin Park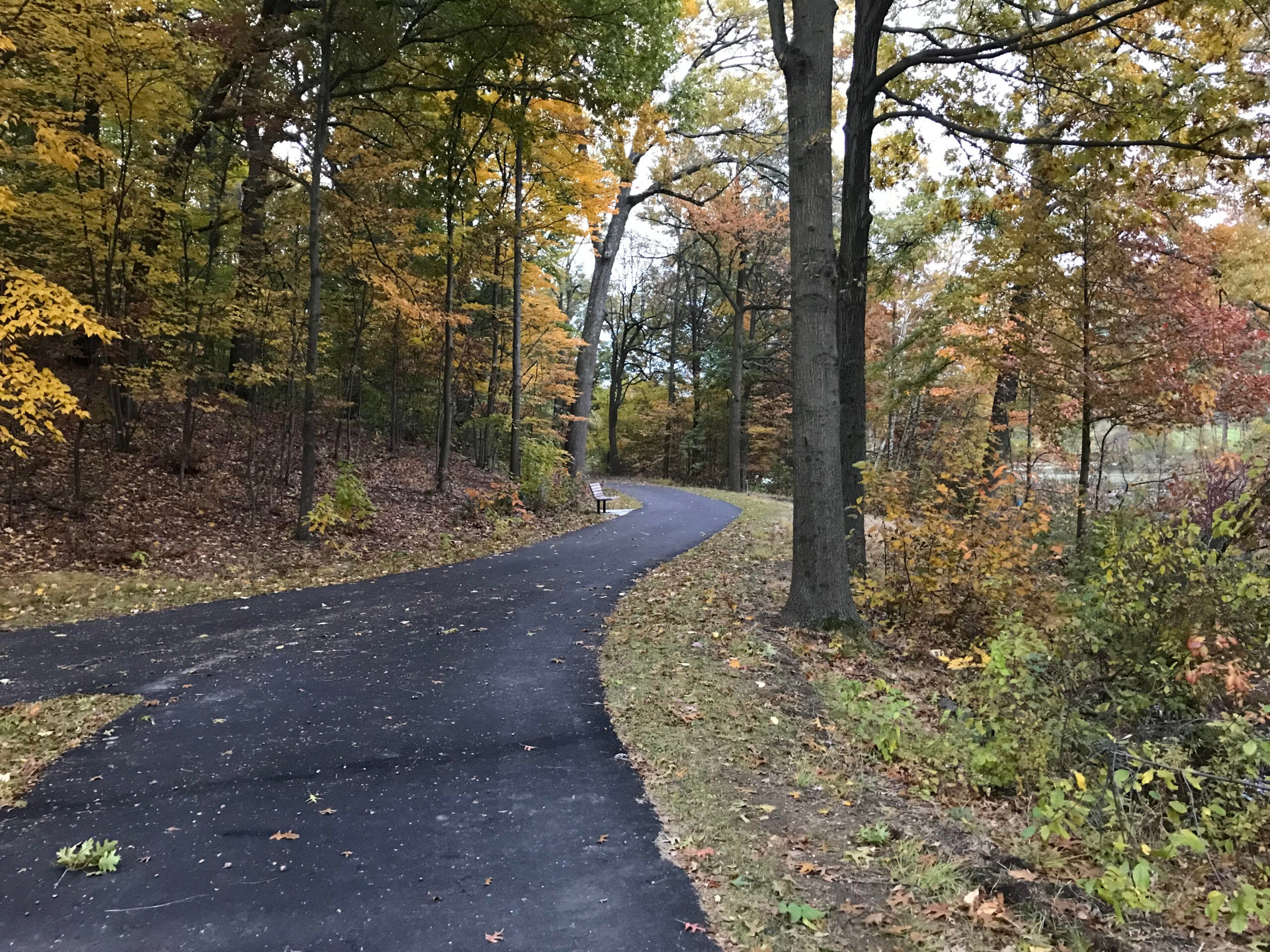 Boston's biggest park is known for its wooded trails and for being the site of the Franklin Park Zoo.
Seven K. in Jamaica Plain said it is "our go-to spot for over 30 years and 3 dogs on. Bounce, our current companion just loves taking us for walks in Franklin Park. She gets lots of pee-mail there and we get to birdwatch."
Minuteman Commuter Bikeway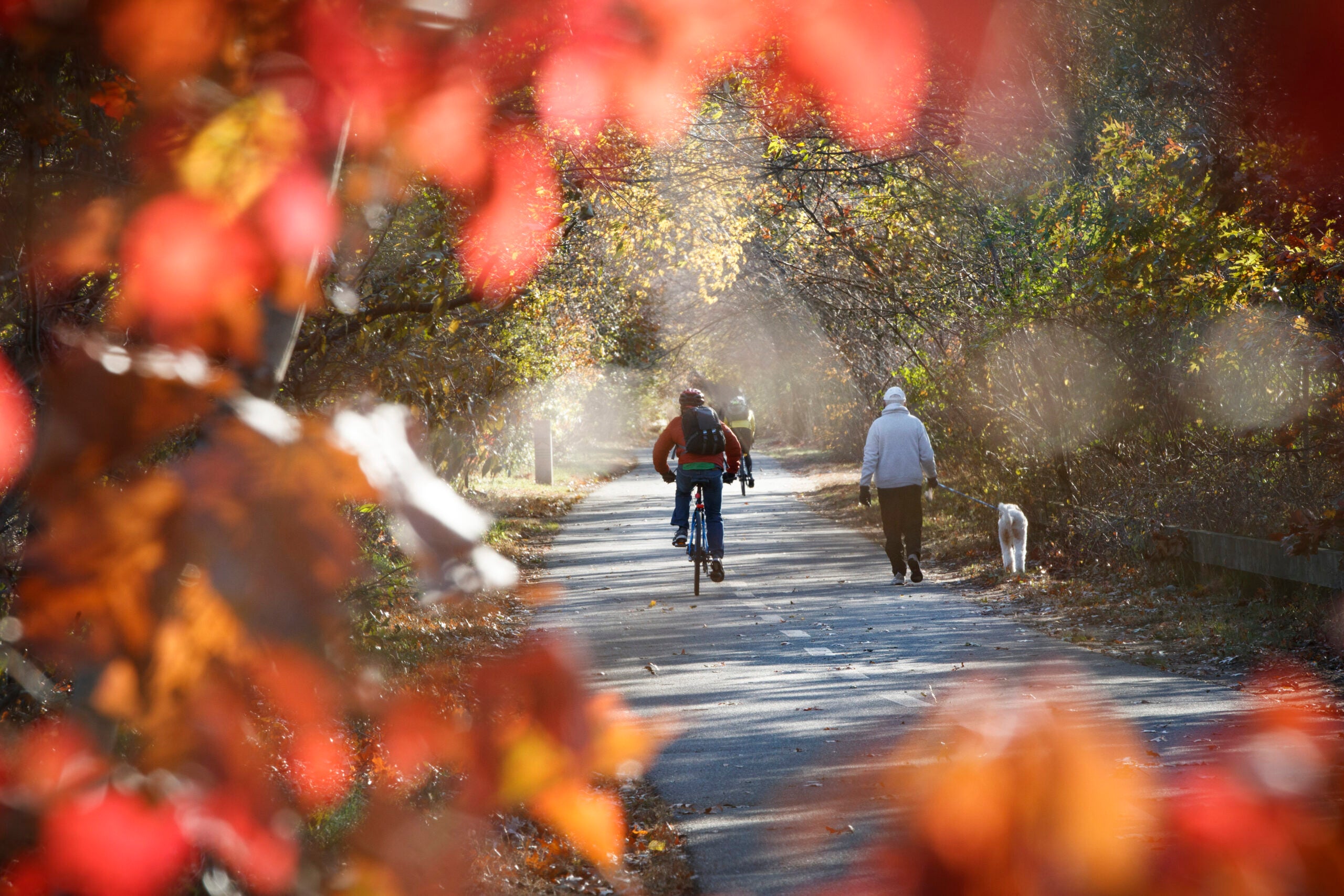 This 10-mile-long path closely approximates the trail Paul Revere took in 1775 which brought in the start of the American Revolution. While its main use is for biking, nearby residents and visitors also use it for walking, jogging, and inline skating.
Bob A. in Arlington said, "No traffic! Lots of other fur babies, a dog park, and ball fields that allow no leashes."
Morses Pond
Morses Pond in Wellesley is a destination for a number of water activities including swimming, boating, and fishing. It's also surrounded by a pine forest and trails.
Vlad S. in Wellesley recommended this park. "Walk through the woods with dogs allowed to be off the leash. Dogs can run on the beach off-season and go for a swim," he said.
Rexhame Beach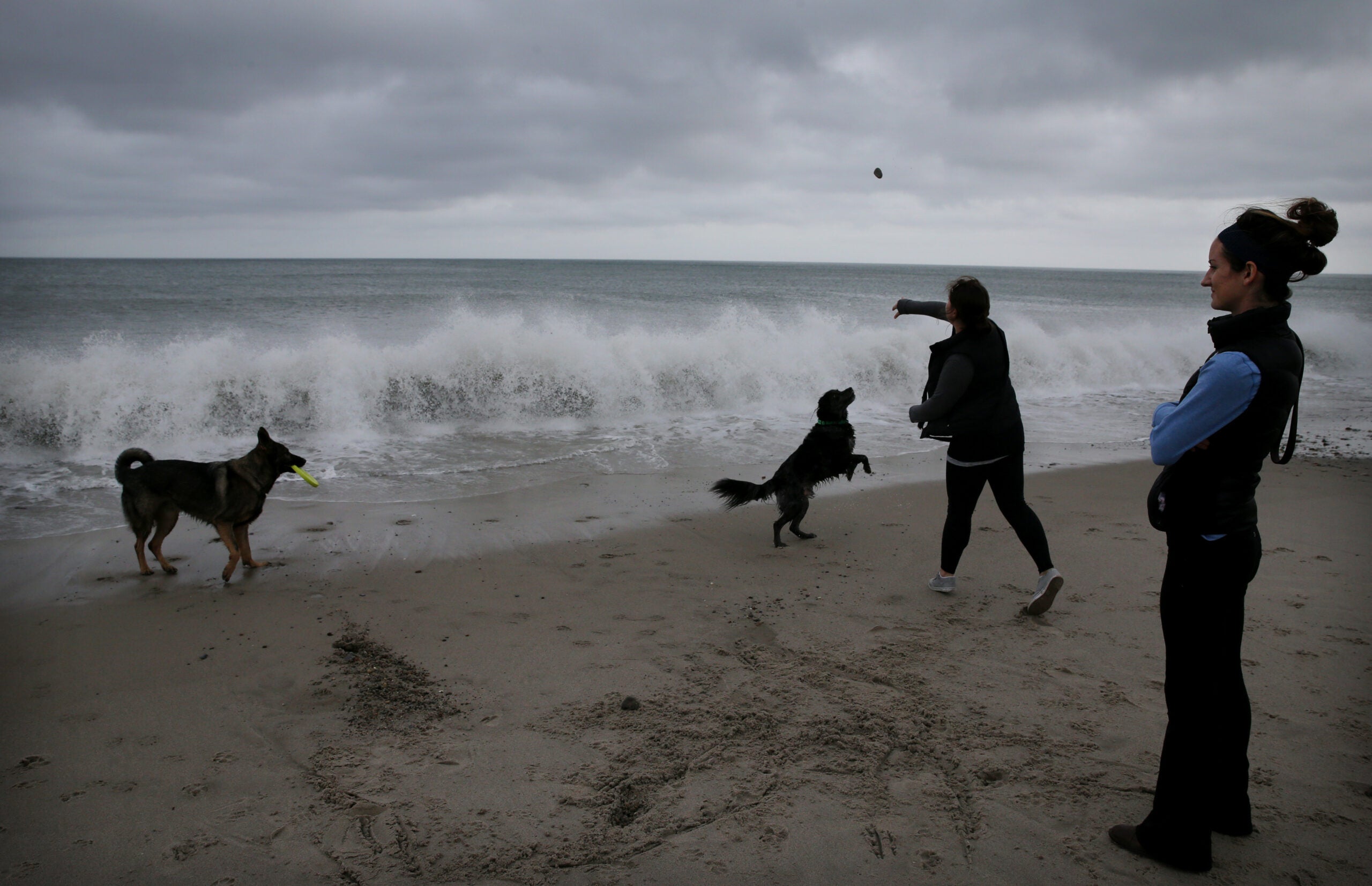 Located in Marshfield, Rexhame Beach is a public beach that hosts a small community of wildlife.
"​​The South River and the Atlantic Ocean sandwich the peninsula of Rexhame, Marshfield all the way to Humarock (Scituate)," Jennifer L. in Marshfield said. "Dogs can swim in the river, which is calmer than the ocean waves of the ocean side. The riverside is a well-established meet-up place for dogs, young and old."
Squantum Point Park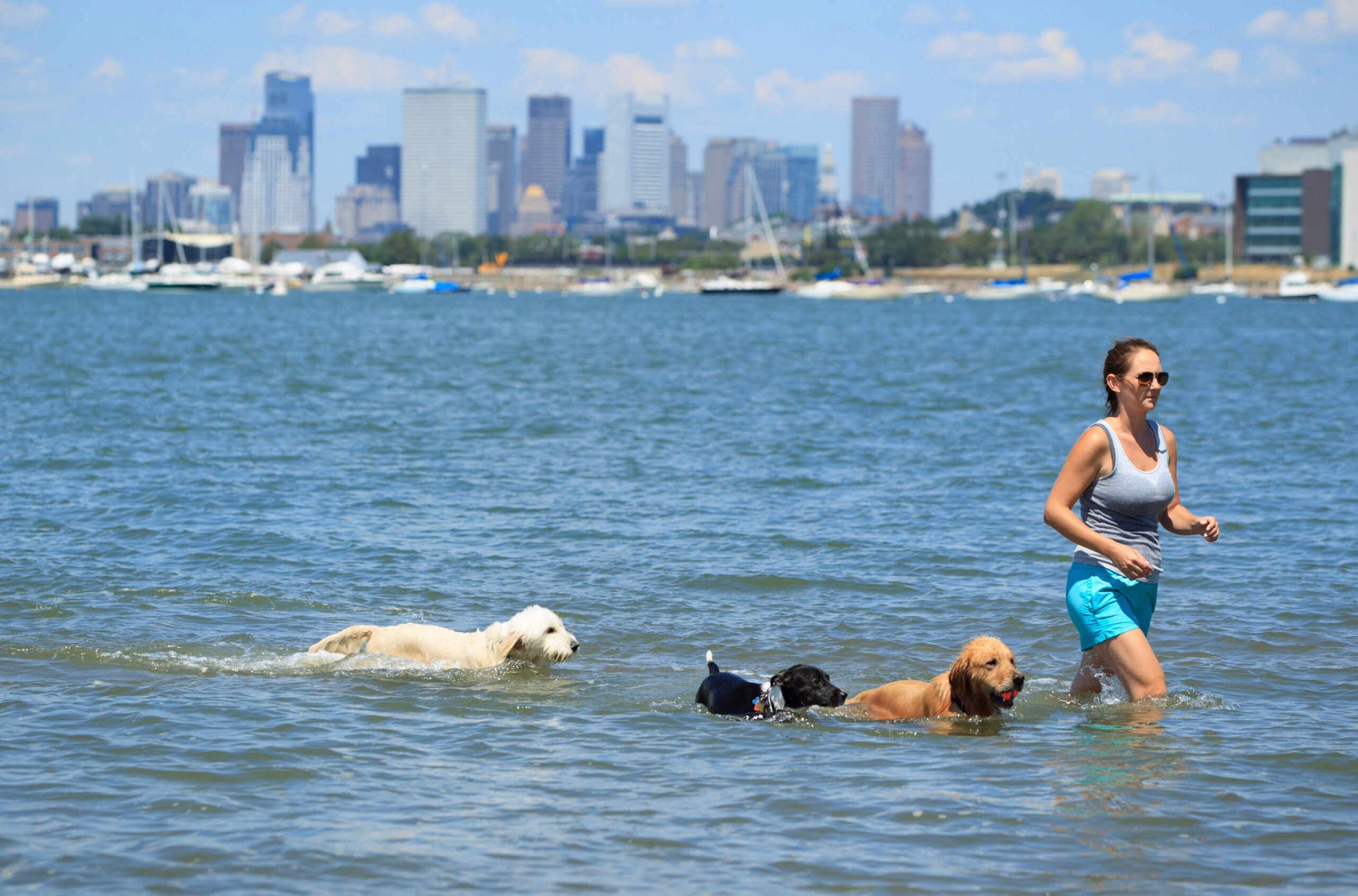 The park features views of the Boston skyline and allows visitors opportunities to canoe, bird watch, and fish. It is also the eastern point of the two-mile-long Quincy RiverWalk.
Stephanie W. in Dorchester recommended Squantum Point in Quincy. "During low tide, you can walk way out into Dorchester Bay," she said. "Great for letting them off the leash for a swim and the surroundings are beautiful. Great bird watching too with lots of pretty wildflowers."
Southwest Corridor Park
The Southwest Corridor Park is a four-mile-long tree-lined urban park. It extends from Back Bay and South End through Roxbury and Jamaica Plain, with many playgrounds, tennis courts, and basketball courts around its route.
Nicole in the Back Bay said, "So many other dogs there and a beautiful path with a garden!"