Readers Say
10 Boston.com readers share what they cook when they're snowed in
One dish is "a hearty, delicious thing to make when the weather is really nasty," according to reader Frank L.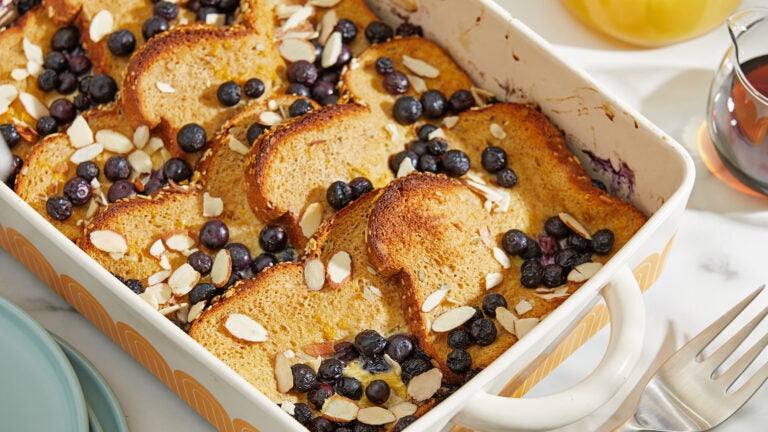 During this week's March nor'easter, which brought three feet of snow to parts of the state, we asked Boston.com readers for their favorite snowed-in meal.
For Z from Westborough, eating hot pot during a winter storm is "poetic."
"Just imagine you and your family sitting around a hot pot and watching snow falling down through your windows or balcony doors," wrote Z.
The following is what 10 readers were cooking up (or dreaming of cooking up) as the snow came down.
Chicken pot pie — Jay P. from Everett
Homemade chicken noodle soup and grilled cheese (for dunking in the soup)— Margaret S. from Billerica
Bolognese lasagna with Bechamel, mozzarella, and parmesan cheeses, "a hearty, delicious thing to make when the weather is really nasty." — Frank L. from Danvers
Chicken noodle soup with extra chicken and parsley or grilled cheese on sourdough with tomato soup for lunch, and beef braciole, gnocchi, baked manicotti, and Italian green beans for dinner — Frank L. from West Roxbury
French toast — Fred from N.H.
Shepherd's pie or a "cozy" soup like butternut squash, bisque, or carrot and ginger — Kate from Beverly
Vegetarian chili with beans, which is "easy to make with pantry items and doesn't take long to cook. I make it pretty hot, so it really warms you up, too." anonymous reader from Allston
Hot chocolate and toast — Mark O. from Hull
Basil tomato sauce — Louis from N.H.
Hot pot, which you can make "super spicy like Sichuan or Chongqing style, mild like Korean style, or light like the lamb hot pot in Beijing style" — Z from Westborough
Responses lightly edited for clarity.
Sign up for The Dish
Stay up to date on the latest food news from Boston.com.