Readers Say
Joe Biden supports the death penalty for Dzhokhar Tsarnaev. Do you?
Local officials are torn over supporting capital punishment for the Boston Marathon bomber.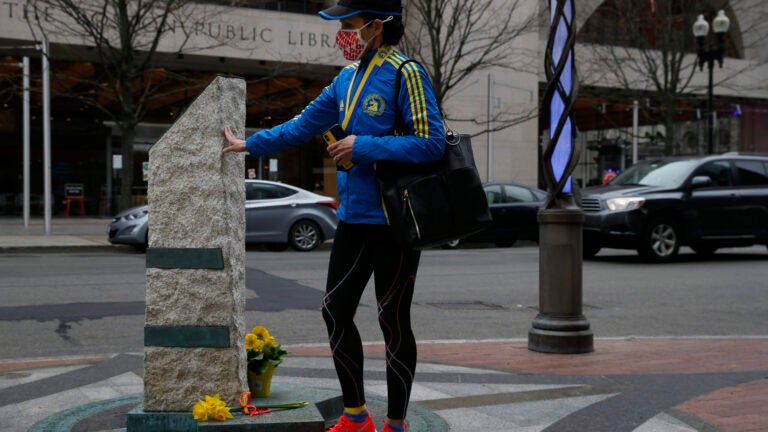 Last week, President Joe Biden's administration made a request for the Supreme Court to reinstate the death penalty for Dzhokhar Tsarnaev, the Boston Marathon bomber, sparking debate among local Democrats.
Joe Biden campaigned on abolishing the death penalty, but has since allowed attorney general Merrick Garland's Justice Department's to continue pursuing it for Tsarnaev for the 2013 bombings. The issue hits close to home for Bostonians who have waited nearly a decade for justice for the attacks, which killed three people and injured several hundred.
Some local officials are publically supporting the move. Suffolk County District Attorney Rachael Rollins said in an interview with WCVB that the president was doing "the right thing."
"Although the president might not agree with the death penalty, I'm happy that he's allowing his attorney general to have autonomy and make those decisions," she said.
Republican Gov. Charlie Baker agreed last week, stating, "Tsarnaev should face the death penalty."
Capital punishment was abolished in Massachusetts in 1984, but Tsarnaev is eligible for the death penalty on federal terrorism charges. In 2015, he was sentenced to death but a federal judge subsequently overruled the conviction following an appeal. Tsarnaev is once again awaiting a decision on the death penalty or life in prison.
Staunchly anti-capital punishment officials, however, remain against the idea. Rep. Ayanna Pressley — whose district includes the last stretch of the marathon course where the two bombs exploded — said she was "deeply disappointed" by the Biden administration's move.
"The Boston Marathon bombing was a devastating day in our city and I am deeply committed to accountability and healing for the families robbed of a loved one and our community writ large," Pressley said in a statement. "But let me be clear – no just nation should be in the business of executing people."
Similarly opposed is acting mayor Kim Janey, and several members of the Massachusetts delegation, including Reps. Jim McGovern and Seth Moulton.
Support for capital punishment among Americans is lower now than at any point in the last five decades, according to a Gallup poll, but the Tsarnaev case is proving to be particularly contentious even among anti-death penalty politicians and residents in the state. We want to know: How do you feel about restoring Tsarnaev's death penalty?
Let us know where you fall on the issue by filling out the survey below or emailing us at [email protected], and we'll feature your responses in a future article.
Newsletter Signup
Stay up to date on all the latest news from Boston.com