Readers Say
2021 Boston Marathon runners: Here's how to share your story on Boston.com
Why are you running?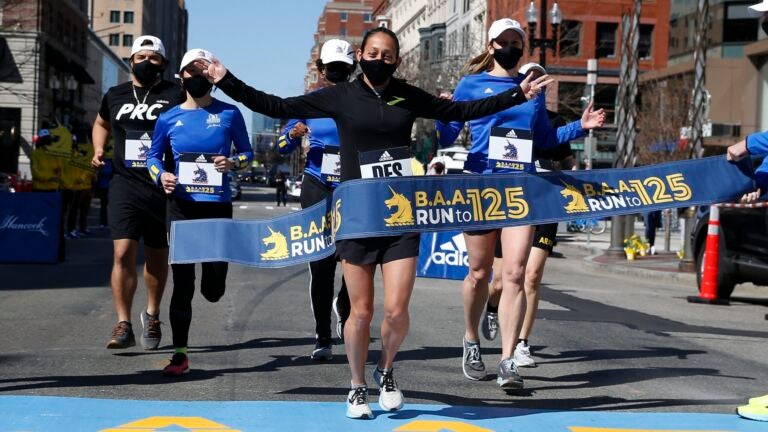 The field for the 125th Boston Marathon this year will bring 20,000 runners from 87 countries and all 50 U.S. states to race in the oldest annual marathon in the world.
October 11 will mark the first time the Boston Marathon has been held in person in more than two years. COVID-19 forced officials to cancel the 2020 race and push the 2021 marathon back to the fall. Typically 30,000 runners enter, but only 20,000 will run this year for safety precautions.
This year's field will also include 13 former champions with a combined 30 first-place Boston finishes. Among those champions will be Des Linden who won the women's race in 2018 and made history as the first U.S. woman to win the Boston Marathon since 1985.
With the upcoming return of the marathon, we're bringing back our "Why I'm Running" series. Let us know why you're running in the 2021 Boston Marathon in 300 words or less by filling out the form below, or e-mailing [email protected]. We'll publish your story, and share it on our social media accounts.
Newsletter Signup
Stay up to date on all the latest news from Boston.com