Readers Say
Here's how each candidate for mayor plans to tackle gentrification
"There's not one neighborhood left in the city that is majority working class, and Boston is slowly losing its culture."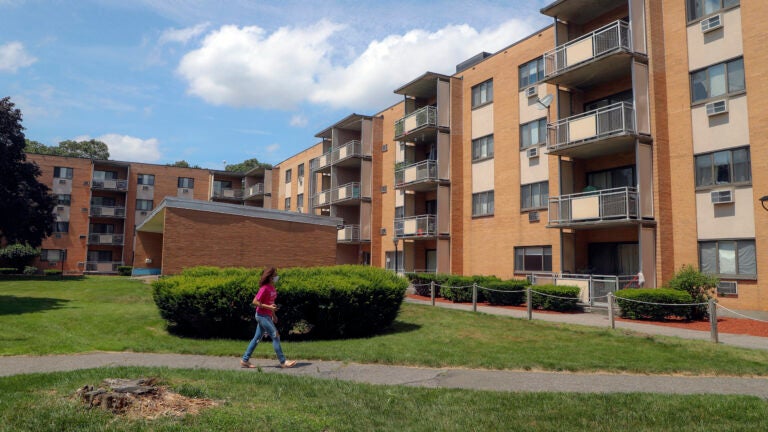 A recent poll of Boston voters found that the two biggest issues in the ongoing mayoral race are housing and "racism/justice/equality." At the intersection of those two issues is gentrification, an issue Boston.com readers said they wanted to know how the candidates for mayor would address.
We asked Boston.com readers what questions they had for the five people running for Boston's highest office, and among the questions submitted were those about housing access, small businesses, and gentrification.
Boston is the third most gentrified city in the nation, according to a study by the National Community Reinvestment Coalition. The study found that 21.3 percent of Boston's neighborhoods were gentrified between 2013-2017, meaning that many neighborhoods experienced dramatic increases in "median home values, household income, education levels, cost of rent, and decreases in owner occupancy."
The neighborhoods most affected include Mission Hill, Jamaica Plain, Fenway-Kenmore, Roxbury, East Boston, Hyde Park, South Boston, and Dorchester. Lifelong residents of these neighborhoods face displacement that would exclude them from the economic development taking place in their communities.
As part of a series of sit-down interviews with each of the candidates — City Councilors Michelle Wu, Andrea Campbell, and Annissa Essaibi George, former city economic development chief John Barros, and Acting Mayor Kim Janey — our reporters asked them questions submitted by readers. Each had a lot to say about how they see gentrification impacting Boston communities, and the solutions they think should be implemented.
---
These responses have been edited for length and clarity.
"What do you plan to do about the gentrification of Boston? There's not one neighborhood left in the city that is majority working class, and Boston is slowly losing its culture." — Rían, South Boston
Michelle Wu: The strengths of our city historically have been connected to being a home for residents from all backgrounds: immigrant residents, residents who represent a diversity of race and economic situations and perspectives. And if we don't address our housing crisis, and the dramatically rising cost of living, we will lose that core of our city.
And so this is connected to a couple different strands of policy. It's needing a housing plan where the city government leans in and takes responsibility for the rising cost of rents and housing prices. It's transportation policy, which, when we have an unreliable, clogged system on the roads and in public transit, it exacerbates those racial and economic inequities. It's schools and families feeling like they — and needing to make it so that families can have a foothold to raise their kids in the city. We need to be focused on this moment that we have a generational, historic investment of resources from federal relief packages with the urgency of how we stabilize our communities today.
And so for me, that means really leaning in to use city funds and authority and resources to dramatically increase the amount of affordable housing in Boston, as well as stabilizing students in our communities today. That is why it is important to both push for increasing the supply of housing and to push for the tools of rent stabilization or rent control, so that in the transition, our families are not pushed out of the city and we are taking action to address the displacement crisis as well.
And then on the small business side, it's very similar — you know we just talked about culture and who feels welcome and who can stay, it's also what are the amenities in a neighborhood? What are the businesses like? What are the price points of restaurants and grocery stores and the cultural opportunities that are in our city? We need to support our small businesses through this recovery as well. I found my way into government through opening a small business and being very frustrated with that process and city government where we were and working through City Hall, under Mayor (Thomas) Menino, to do something about that. We know that commercial gentrification is accelerating as quickly as residential displacement. And so really thinking about our recovery in terms of an equitable recovery for small businesses and how we think about the vacancies that we see across the city now and use this opportunity to push to close the racial wealth gap and support locally-owned businesses and entrepreneurs, being able to help revitalize our economy and set the foundation for our recovery.
Andrea Campbell: Thank you, Rían, for the question.
This is something that comes up, whether it's gentrification or displacement in different forms, and one, I think intentionality is key. The type of housing we're building — I keep reminding folks that we in the City of Boston have the power, even as we're advocating for the federal government to change the (area median income) to build housing that is at affordable pricing points and homeownership opportunities, which of course is the number one way to keep people housed permanently.
I brought in a program into the Boston Housing Authority, and this was folks who had very little income, moving them out of Boston Housing Authority and into homeownership opportunities as a way for those folks to stay in their community. So there are a lot of similar programs and initiatives out there that we can be bringing into the City of Boston. That program took me two years as a councilor. I often say if I were mayor, it would have taken me 30 days, and so there are more programs out there with greater investment and intentionality, so folks are not displaced.
But I have to also add economics. It is about making sure workers have increased wages and benefits, and that they're not remaining stagnant. Over the course of five, 10, or 15 years, it goes hand in hand with our housing conversation as well. And there's a lot the City of Boston can do to push for more wages, increased wages, not just minimum wage, but increased wages and benefits for employees and residents.
Annissa Essaibi George: It's making sure that we have the unit diversification across our city, that there are opportunities for this unit diversification in all of our neighborhoods, and that we, again, are creating opportunities for homeownership, that we are creating opportunities for workforce housing, like that truly affordable housing.
And you know there's a lot of conversation around the "area median income" and how we have to look at reformulating that area median income and how it's calculated. But we also can just, while we're doing that, focus on using a lower AMI, and working with those that are building our city and growing our city — whether on the public side, the nonprofit side, the private side — using, where we can, city resources, using a lower AMI number, so that does truly reflect the needs of our families.
I've done a lot of work on the City Council around ending family homelessness. It's something I'm very proud of. It's something that we've put in, I'd say, for my first re-election — so four years ago — but even my second re-election that I felt a little bit more confident about that. My worry was always that no one would continue with the work that I started around family homelessness. It wasn't a conversation topic. It was something that we barely measured when it came to the Boston Public Schools. And we had no one truly focused on it, whether it was in the Walsh administration and through DND, not on the City Council at all. I changed that. I'm very proud of that work and of those accomplishments. We started this special commission to end family homelessness.
For me, I know, whether I'm a sitting city councilor — and I had anticipated just running again for re-election — whether I'm the next mayor or not, that that work would have a place, and a place to continue, because we have to make sure that we're creating opportunities for families to be stably housed here in the city of Boston, and ideally, that our families with kids in the Boston Public Schools are also housed close to home because we see, as costs rise in the city, as forces of gentrification come into play, that families are getting pushed and pushed further out from the core of the city, their economic cores, their public transit, their social centers, social circles, social networks, and their cultural centers as well.
When we think about the impacts of gentrification, we are breaking up and sometimes shrinking — when we think about shrinking Chinatown, when we think about the impacts of changes in the downtown, what it's had on our Chinese community. When we think about the impacts of changes within some of our more traditional Latino communities, when we think about the impacts it has on some of these cultural centers across our city, doubling down and supporting each one of our neighborhoods to prevent that. When we think about what makes Boston special and not 'Anywhere USA,' those are the pieces that make Boston special, and we've got to continue to embrace it, support it, strengthen it, and grow it.
John Barros: So gentrification is a major issue. It's an issue I've been working on since I was 14 through the Dudley Street Neighborhood Initiative. It was the main reason that DSNI came together. It was around this value that we can improve our neighborhood, develop our neighborhood, and still live there.
Now, the way you do that is by creating affordable living, affordable small business spaces that allows the people in that neighborhood to be owners — both from a homeownership standpoint and a small business standpoint. And it allows those who want to rent to be able to rent. I think it is important that we create infrastructure that allows people to feel like they can improve their neighborhoods. It is sad when I hear a neighbor say, "Maybe we should stop improving. Maybe we don't need that park. Maybe a little crime is OK, because then we're not so attractive, and I can continue to live here." That should not be the attitude of anyone.
We can improve our neighborhoods, and we should improve all of our neighborhoods, and yet keep the people who are there and make the opportunity for more people of a similar income bracket to be able to buy there and come there, even as it's improving. And the only way to do that is to create the infrastructure around affordability and housing, jobs and businesses.
Kim Janey: This is a huge issue and a personal one for me as my family has experienced gentrification when the South End was being gentrified in the 1980s, and we weren't able to hold on to our family's brownstone — and I see it every single day in my neighborhood in Roxbury. We see it in East Boston, we see it in Chinatown, and see it all over Boston.
So we need to ensure that we are doing development in Boston without displacement, that we are creating mixed income opportunities. For too many times and I saw this firsthand, representing District 7, where there is either deeply, deeply affordable housing that is income restricted, or very high-end housing that people can't afford to live in and that the people who are, to your reader's point, working class, who may be working as nurses, or, you know, janitors, or in retail, or in the hospitality industry, are being squeezed out of Boston all together because they make too much to qualify for the deed restricted housing and obviously not enough for the high end. So we've got to do mixed income housing.
We also have to make sure that we are focused on homeownership opportunities. Two thirds of Boston are renters and one way, and an important way, that we stabilize our communities is by creating more homeownership opportunities. It is also a way that we can close the racial wealth gap in Boston.
We also have to make sure that our development helps our economy in terms of jobs that it creates, whether that be through life science or green jobs, whether (it's) the construction jobs that are temporary, but also the permanent jobs that come from that.
I also support the efforts that many advocates are doing in terms of rent stabilization, and the efforts at the State House to move forward there. My administration is looking at IDP (Inclusionary Development Policy) as a way of dealing with affordability in Boston. I grew up here, so many folks grew up here, they're facing having to move out of the city. So we need to make sure that Boston is a place for Boston residents, whether they grew up for generations here like I did, or whether they want to put down roots here …
It also means through the BPDA, a better focus on planning and making sure that we are implementing what has already been adopted in terms of affirmatively furthering fair housing in the City of Boston. And we have to continue to engage residents in this work.
---
Editor's note: Candidates for mayor of Boston will compete in a preliminary election Tuesday, Sept. 14, with the top two finishers facing off in the general election on Tuesday, Nov. 2.
To keep track of the news of the race as it happens, follow along with Boston.com's election live blog and make sure to visit our candidate information page regularly for candidate Q&As, along with additional coverage of the race as the preliminary election approaches.
Newsletter Signup
Stay up to date on all the latest news from Boston.com