Readers Say
We're searching for the most iconic restaurants in the Greater Boston area
From diners to upscale landmarks, we want to hear about your favorites.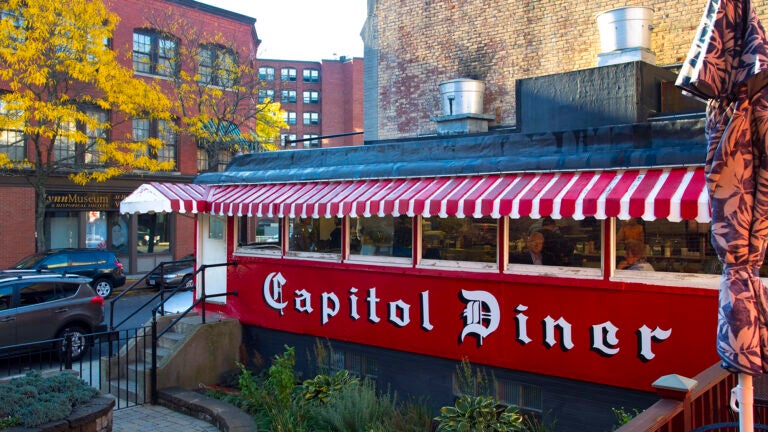 When you think of iconic restaurants around Boston, what comes to mind?
Maybe it's a historic landmark — a restaurant like Union Oyster House or Warren Tavern, one that has lived through wars and fires and is oozing with centuries-old stories.
Perhaps you're envisioning a roadside staple like Kowloon, which sent longtime customers spinning in January after it was rumored that the Route 1 destination might be closing (it's not).
Or is it the under-the-radar spots, the old-school joints like Lynn's Capitol Diner? Built in 1928, the historic eatery serves plates of bangers and eggs, cinnamon raisin French toast, and piping hot cups of coffee.
In the coming months, Boston.com will launch a bracket to determine the most iconic restaurant in the Greater Boston area. But in order to pinpoint these revered spots, we need your help.
In the survey below, we want to hear about your picks for the region's most iconic restaurants, from diners to clam shacks to upscale standbys. Don't want to fill out the survey? E-mail your picks for iconic restaurants to [email protected].
Sign up for The Dish
Stay up to date on the latest food news from Boston.com.