Readers Say
Driving in circles: Which Greater Boston rotaries do you hate the most?
A Twitter query from across the pond leads locals to mull the purpose of those much-maligned traffic circles.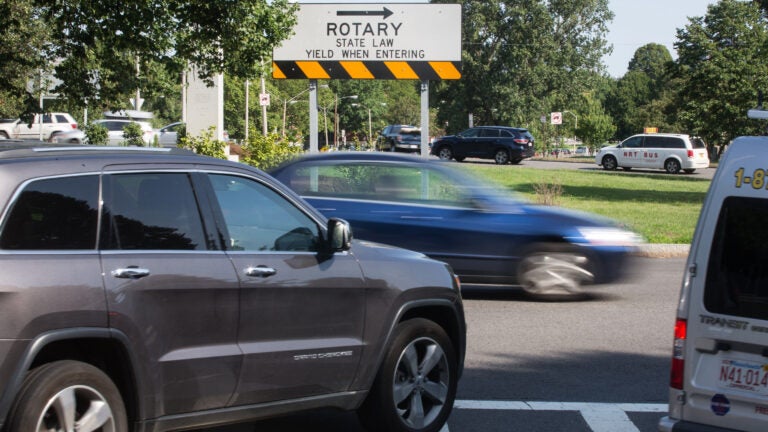 We know there's no such thing as an innocent question on Twitter, but this one, from an author in Wales, seemed at least to be imbued with a genuine sense of curiosity: "American friends — is it true that you don't have roundabouts? Or is that a myth?"
American friends – is it true that you don't have roundabouts? Or is that a myth?

— Patric Morgan Pro Author Ⓥ (@PatricProAuthor) August 11, 2021
More than 13,000 comments later, and the original tweeter has his answer — many answers, in fact, and a lot of them came from Greater Boston residents, who have literally been driving in circles for years.
The bane of every Bostonian's existence, and it's not even in Boston proper … an oblong roundabout if that makes sense 🙃 pic.twitter.com/0eJJEYrg8H

— Michelle Shannon ⚡🔥 (@MmhShannon) August 12, 2021
In Massachusetts, the closest state to the soul of GB, there are a plethora of them including one just one mile away from my house on Cape Cod. We call them rotaries. pic.twitter.com/2smglTAnaK

— Shaun L Kelly (@ShaunLKelly1955) August 11, 2021
Oh, no, we have them… called rotaries. They're all over New England. You can tell who's not from the area cuz they PAUSE MID-driving with a 'wtf do I do with this!?' look, haha.

— 🌜Diana🌛 (@Thrandiana) August 11, 2021
Now, while our "roundabouts" may not be as complicated as some of those across the pond, they are certainly cause for consternation for many the Massachusetts motorist. It could be due to out-of-towners who can't grasp the concept, or the fact that certain locals don't like people telling them what to do (and have never met a "yield" they felt a need to actually yield for). Regardless, we're sure a hefty percentage of roadway obscenities emerge in those circular intersections.
It's part of the overall grand adventure that is driving in Greater Boston, whose highways, byways, and cowpaths-turned-thoroughfares often feel like they might have been designed by M.C. Escher on a bender — you really can't get there from here. Which gets us thinking: Which rotaries and sections of Greater Boston do you approach with the most dread when you're behind the wheel?
Take the Boston.com poll below or here, or e-mail [email protected], and we may include your responses in a future article. In the meantime, you better wear your seat belt.
Newsletter Signup
Stay up to date on all the latest news from Boston.com