Readers Say
Tell us: What's the best face mask you actually like to wear?
When you reach for a mask, which one do you grab?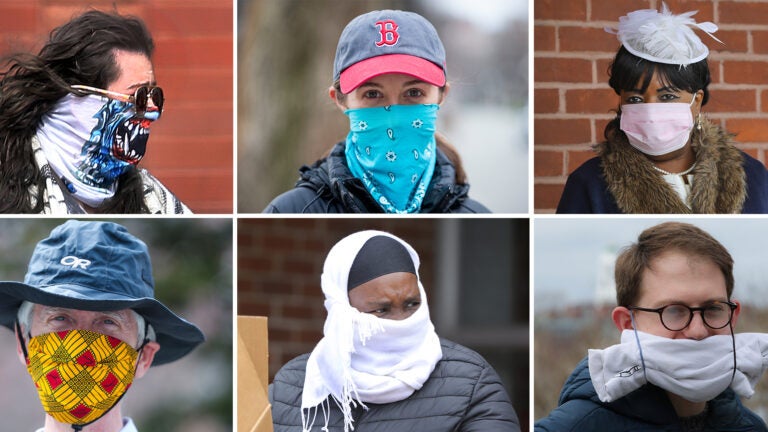 With mask mandates coming back into effect in cities and towns across the country, there's a renewed need to stock up on masks.
Several towns in Massachusetts — including Belmont, Salem, Nantucket, Provincetown, and Cambridge — recommend that residents wear masks regardless of vaccination status. Last month, the Centers for Disease Control and Prevention updated its guidelines that anyone in areas with high COVID-19 transmission rates should once again wear masks indoors.
According to the CDC's guidelines, everyone in Massachusetts should now be wearing a mask in public indoor places due to the state's increased COVID-19 transmission rates, but Gov. Charlie Baker has refused to reinstate a statewide mandate.
During the early days of the pandemic, questions still lingered about whether or not it was effective to wear masks. Once the CDC issued its first recommendation that people wear masks to combat the spread of the virus, the demand for them skyrocketed. Shortages led even healthcare workers to use makeshift protective equipment and even trash bags as masks.
As the pandemic went on and it became clear that masks would be an ongoing fixture of our lives, they became so commonplace that you can find them for sale at your local grocery or drugstore. Now, as concerns about the Delta variant grow, the demand for masks is growing.
Between cloth masks, disposable surgical masks, cone-style masks, and more, there are so many options in the market that consumers can take their pick. N95, KN95, and other respirators offer the most protection against the virus and are experiencing another surge in demand, particularly in kids sizes amid the back-to-school shopping season.
We want to know what masks Boston.com readers prefer to wear. When you reach for a mask, which one do you grab? Is having a machine-washable cloth mask important to you or is the comfort level of the mask on your face a bigger concern? Have you found an Etsy seller whose masks you love or is there a particular brand you trust more?
Let us know what you consider the best mask by filling out the survey below or e-mailing us at [email protected], and we may feature your recommendations in a future article.
Newsletter Signup
Stay up to date on all the latest news from Boston.com