Readers Say
Recipe: How to make a gin-gin mule, the perfect late summer long drink
Use fresh juices and herbs for this modern classic.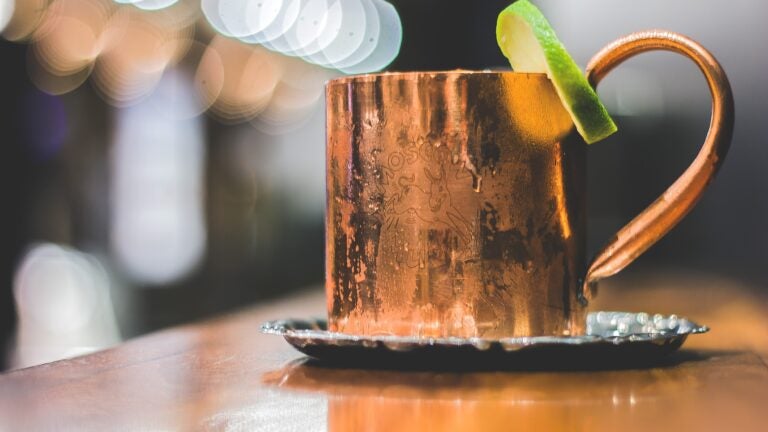 In 2000, when Audrey Saunders, a pioneer of the emerging New York City cocktail scene, first concocted a gin-gin mule, the landscape for classic cocktails (especially for those made with gin) was bleak.
Gin had been losing ground in cocktails and simple mixed drinks to both vodka and rum for decades. Saunders used her posts at Blackbird, Beacon, and the Carlyle Hotel to evangelize for the merits of gin in cocktails with both a high-toned sense of British American culture and an astute dedication to creating bridges to draw people to her style. Her vision of sophisticated sensations was built with the architecture of classic cocktails. One of her creations, the Old Cuban, adds bitters, champagne, and a sugar-coated vanilla bean to the mojito in a move that highlights luxury while delivering pure pleasure.
Saunders, who was mentored by Dale DeGroff, trained and influenced a stunning array of talent at her bar Pegu Club. There are too many to mention but notably Kenta Goto, Toby Maloney, Alistair Burgess, Naren Young, and Jim Meehan either were on the opening team or spent formative time at the Soho destination. As it opened in 2005 the gin-gin mule became one of the work-horse cocktails in Pegu Club's mission to indoctrinate (and intoxicate) a new generation of imbibers in the ways of drinking gin.
The use of fresh juices and herbs, while commonplace today, was still new in the early aughts. Saunders employs them to perfection in this long drink, and by merging a mojito with a Moscow Mule while substituting gin, she strikes back at years of gin losing out to vodka and rum and creates what is arguably the first modern classic of the cocktail revival.
From Robert Simonson's "A Proper Drink: The Untold Story of How a Band of Bartenders Saved the Civilized Drinking World," Saunder said, "My quest was helping people get over their phobia about gin. And I thought, wow, this drink is really good and accomplishes just that."
What you'll need
Gin-gin mule
Ingredients
1½ oz gin (preferably London Dry style like Fords, Beefeater, or Tanqueray)
½ oz lime juice
½ oz simple syrup
10 mint leaves
Instructions
Lightly shake the above on ice and strain on to fresh ice in a highball glass.
Top with ginger beer.
Garnish with sprig of mint.
---
Join our next virtual cocktail class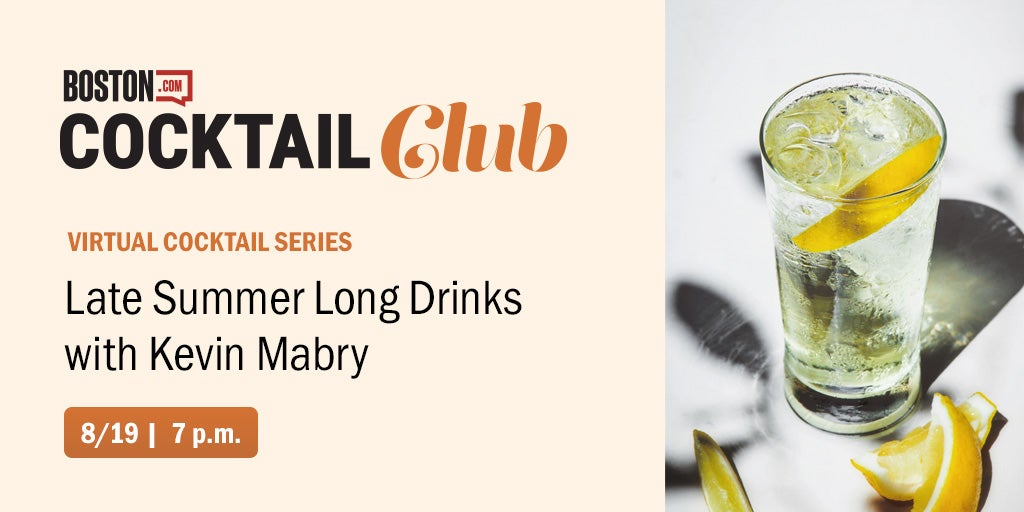 Join us Thursday, August 19, at 7 p.m. for Boston.com's Cocktail Club with host Jackson Cannon and special guest Kevin Mabry, award winning bartender and managing partner at JM Curley. This week they'll be making late summer long drinks, catching up about the Boston restaurant and bar scene, and sharing tips the pros use to make great drinks at home. Everything you need is in the shopping list here.
Newsletter Signup
Stay up to date on all the latest news from Boston.com