Readers Say
Where are the best vegan, plant-based dishes in Greater Boston?
Are you eating entirely plant-based, or exploring more vegan dishes? Let us know your favorite spots.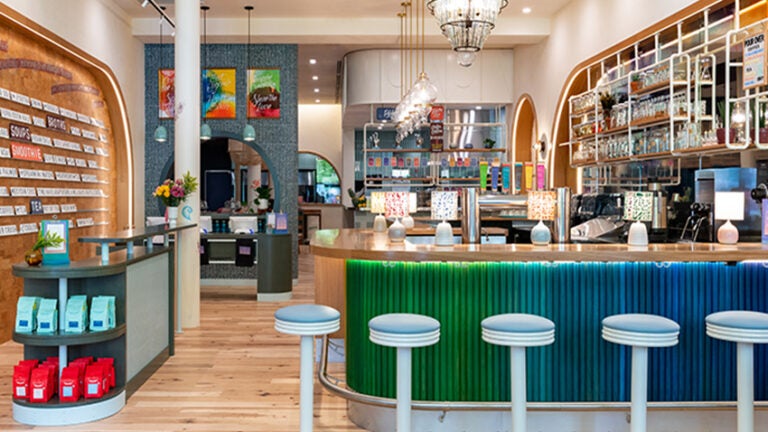 Eating vegan in a city that prides itself on seafood dishes like lobster rolls and clam chowder hasn't always been easy. But Boston now hosts a slew of vegan and vegetarian restaurants, along with meatless options offered on a growing number of restaurant menus.
Consuming a vegan diet, eating only plant-based foods and avoiding animal products, including dairy, is growing in popularity. In May 2020, sales of plant-based foods increased by 90 percent compared to the year before, according to a press release from the Plant Based Foods Association and market research company SPINS.
Even the Met Gala will be going plant-based for the first time this year, along with world-renowned, fine dining restaurant Eleven Madison Park in Manhattan.
In Greater Boston, 2021 marks the opening of new restaurants with plant-based options, like the vegan pizzeria and wine bar Double Zero, Alma Cantina which serves tacos with vegan chorizo, and Madras Dosa Co., a casual Indian restaurant with vegan, vegetarian, and gluten-free options.
We want to know if our readers are planning on going entirely plant-based, or exploring more vegan dishes. Where do you find the best vegan options in Greater Boston?
Do you strictly dine at vegan establishments like Oasis Vegan Veggie Parlor? Or choose plant-based, vegetarian restaurants like Life Alive? Maybe you choose vegan options at places like Roxy's Grilled Cheese? Let us know where you go for the best vegan food, and your favorite order, or e-mail us at [email protected].
Newsletter Signup
Stay up to date on all the latest news from Boston.com