Readers Say
Where do Boston's mayoral candidates stand on major issues? Here's how to find out.
Our 15-question guide covers the main topics of each candidate's campaign and where they differ.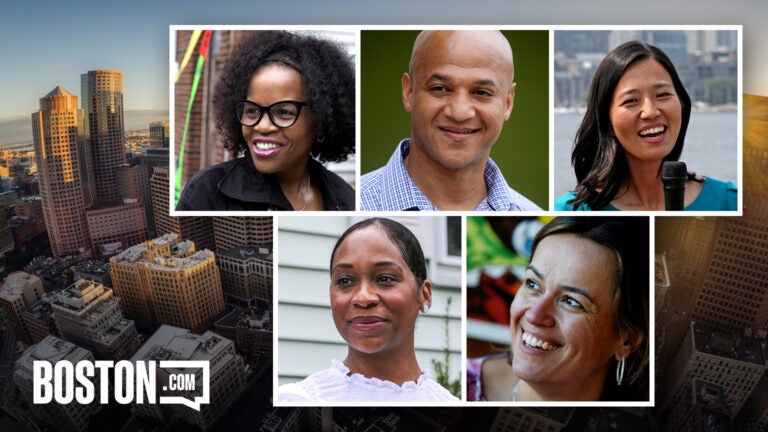 We're one week away from the preliminary election that will determine the top two candidates facing off for the next mayor of Boston. Ahead of that election, many residents are still trying to make decisions about which candidate they feel best represents their hopes for the future of the city.
City Councilors Michelle Wu, Andrea Campbell, and Annissa Essaibi George, former city economic development chief John Barros, and acting Mayor Kim Janey are still in the race and will compete in the preliminary election Tuesday, Sept. 14. The two with the most votes will be on the ballot for mayor on Tuesday, Nov. 2.
In the last couple of months, Boston.com met with each candidate to ask them about some of the most pressing issues for the city's residents including housing, education, and public safety. We also gave space for readers to ask their own questions of the candidates on everything from Mass. and Cass to exam school admissions.
With just days left until the preliminary election, we've created an interactive guide to help you better understand where each candidate stands on the biggest issues of the race. Make sure your policy questions are answered.
---
Editor's note: Candidates for mayor of Boston will compete in a preliminary election Tuesday, Sept. 14, with the top two finishers facing off in the general election on Tuesday, Nov. 2.
To keep track of the news of the race as it happens, follow along with Boston.com's election live blog and make sure to visit our candidate information page regularly for candidate Q&As, along with additional coverage of the race as the preliminary election approaches.
Newsletter Signup
Stay up to date on all the latest news from Boston.com