Readers Say
'Every step of the way': Here's why Mass. native Colin Bennie is running Boston
"I think running down Boylston Street might just be the quintessential running experience in Massachusetts."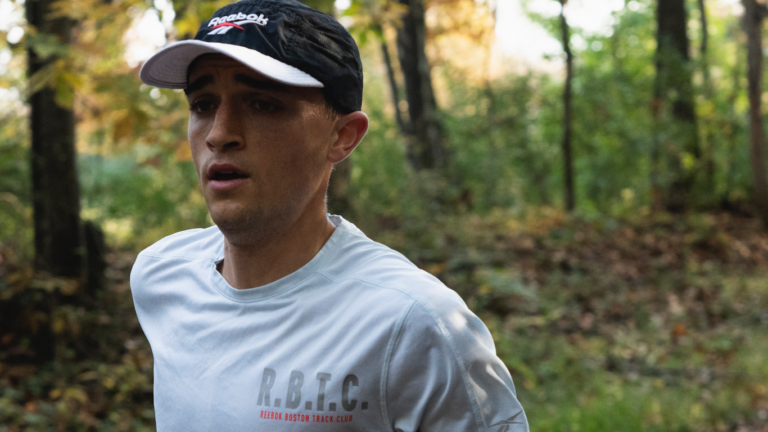 In our "Why I'm Running" series, Boston Marathon runners share what's inspiring them to make the 26.2-mile trek from Hopkinton to Boston. If you're running the marathon, you can share your story here.
Name: Colin Bennie
Age: 26
From: Princeton
Patriots' Day, a holiday that may carry little meaning for some states, just might be one of the most exciting days of the year for those living throughout the Boston area. Having grown up in Princeton, Mass., it was impossible for me to ignore the buzz surrounding Marathon Monday for the first few decades of my life. Now, I finally have the chance to experience it firsthand.
With my two older brothers, Graham and Jeremy, serving as constant sources of inspiration in my life, seeing them run a combined 12 marathons while I was finishing my high school and college years lit a spark in me that I knew would eventually lead to my own marathon someday. As luck would have it, after running competitively for Syracuse University, I have had the chance to run professionally for the Reebok Boston Track Club and make the jump to racing marathons at an elite level. It just made sense that Boston was going to be one of the first few marathons I raced, and now, the time is here.
With some of my earliest memories of racing being cross-country meets at Franklin Park and having made plenty of trips to Reggie Lewis and Boston University for college competitions, I have spent my fair share of time running in Boston. But man, I think running down Boylston Street might just be the quintessential running experience in Massachusetts, and I couldn't be more excited to finally have the chance to try it for myself.
The opportunity to run the Boston Marathon as a Massachusetts native is going to be thrilling, as it will allow me to have family and friends share the experience with me every step of the way, including having my high school, college, and professional coaches that have helped shape me into the runner I am today all at the same race cheering me on — it's pretty cool to have that much support.
Editor's note: This entry may have been lightly edited for clarity or grammar.
Get the latest Boston sports news
Receive updates on your favorite Boston teams, straight from our newsroom to your inbox.