Readers Say
We want to know: How safe do you feel riding the T?
What are your thoughts on how the MBTA has responded?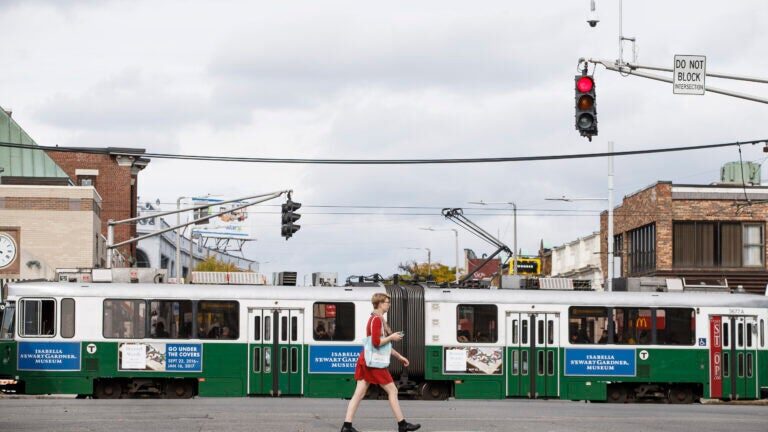 It's been a rough couple of months for the MBTA as several incidents have riders questioning the safety of both trains and stations.
Earlier this week, a Dorchester man claimed he narrowly avoided being struck by a footlong piece of step at Savin Hill station that fell to the ground mere inches from where he was standing.
"It pretty much just dropped in front of me," Tim Shannon told NBC10 Boston. "It was about a one-and-a-half-foot-long piece of concrete and metal, it appears to be the bottom of a step."
MBTA officials said in response that the safety of customers and employees is of "paramount importance" and noted that the agency has invested billions of dollars into infrastructure projects meant to repair and upgrade the system.
However, this is only the latest in a recent string of MBTA incidents. On Sept. 28, a Red Line car derailed at the JFK/UMass station. Later that same day, the Orange Line faced half-hour delays after the Wellington station signals were disrupted after being struck by lightning.
Two days before that, an escalator malfunction at the Back Bay station left nine people injured, and over the summer, 25 people suffered injuries when a Green Line car collided with the one in front of it on Commonwealth Avenue.
These safety concerns are front of mind for many MBTA riders, some of whom are returning to regular commuting since the pandemic began. We want to know: Do you feel safe riding the T?
Let us know how you feel about the MBTA's response to ongoing safety issues and if you plan to adjust your ridership as a result by filling out the survey below or e-mailing us at [email protected] and we may feature your response in a future article.
Newsletter Signup
Stay up to date on all the latest news from Boston.com