Readers Say
What are your top questions for Boston's next mayor?
What do you want to know ahead of Election Day?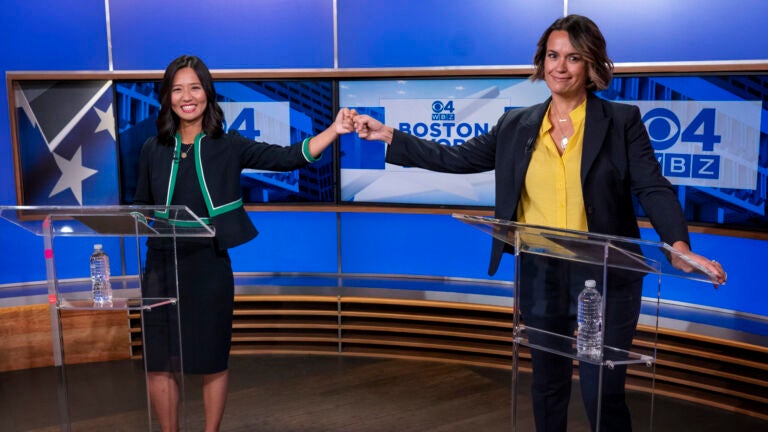 We're approaching the home stretch in the race for Boston's next mayor and voters are having to make decisions about who they want to vote for and why.
The city is deciding between two candidates, at-large city councilors Michelle Wu and Annissa Essaibi George, who will go head to head in the voting booth on Tuesday, Nov. 2. With just weeks away from election day, Boston.com wants to know readers' top questions they have about the candidates and their visions for the city.
Prior to the preliminary election that narrowed the field down to the two final candidates, Boston.com sat down with each candidate for mayor to hear more about their policies. Included in those interviews were questions submitted by readers on issues like gentrification, exam school admissions, and Mass. and Cass.
Now that the race is down to its final weeks, we'll be clarifying remaining questions for Boston.com readers. Are you having trouble parsing out the differences between the two candidates on big issues like education, policing, housing, and more? Do you have a question about an issue that directly impacts your Boston neighborhood or community? We want to hear your questions.
What are your top questions for the Boston mayoral candidates? Get specific on the issues that matter the most to you ahead of the upcoming election by filling out the survey below or e-mailing us at [email protected]. Your questions may be featured in future articles.
Newsletter Signup
Stay up to date on all the latest news from Boston.com