Readers Say
We want to know: Where do you get your favorite nachos?
And tell us what you prefer for toppings.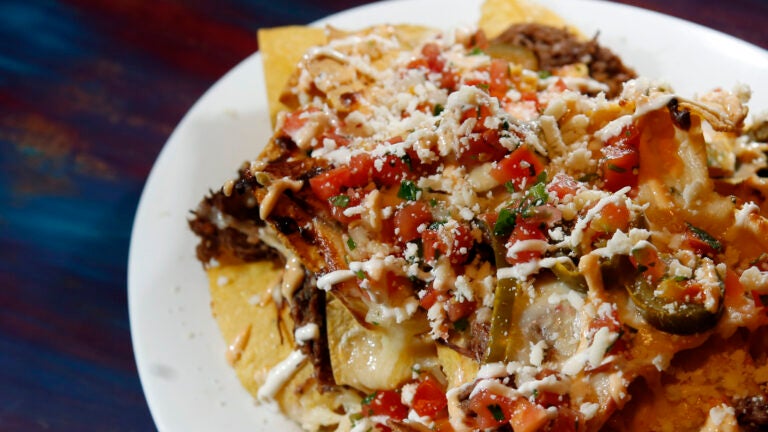 Everyone loves nachos. They can be enjoyed as a quick snack after work or as a hearty appetizer served as the ultimate comfort dish.
Nachos have been around since the 1940s when restaurant manager Ignacio Anaya created this dish of tortilla chips, cheese, and pickled jalapeños for a group of Americans in Piedras Negras, in Coahuila, Mexico. According to recent data from YouGov that surveyed more than 4,000 people across the country, 78% of Americans like nachos. You can find nachos at almost any restaurant, each one providing their own version, such as the trash can nachos at Guy Fieri's Tequila Cocina or the nachitos at Lolita Cocina.
With National Nacho Day approaching on Saturday, we want to know our readers' favorite places for nachos in the Boston area. Where do you get the best nachos, and why do you love them?
We also want to know the toppings you prefer on your nachos. Do you order a scoop of sour cream and guacamole? What about asking for extra shredded cheese and nacho cheese sauce? Or are you more of a meat lover's type preferring beef and salsa?
For those who make their nachos at home, we are also curious about what's in your secret recipe. Share your can't-miss ingredients with us.
We want to know the best place to get nachos around Boston and your favorite topping. And if you got it, the nacho recipe hack that everyone should use. Let us know in the survey below or e-mail [email protected].
Sign up for The Dish
Stay up to date on the latest food news from Boston.com.