Readers Say
Readers: Tell us about your Thanksgiving dinner traditions
Plus, we want to hear about your favorite Thanksgiving dishes.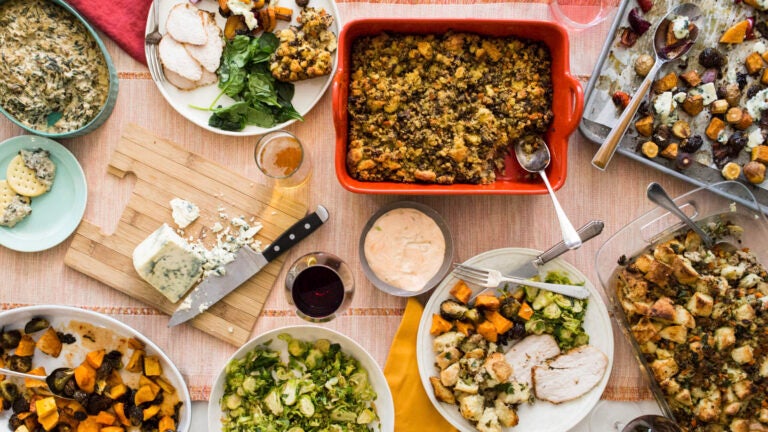 Thanksgiving will be here in a couple of weeks, and with it, the chaotic family gatherings and tables piled high with turkey, mashed potatoes, cranberry sauce, and as many pies as you see fit.
For some families, Thanksgiving dinner is filled with traditions that help solidify the meal as a particularly special one. Maybe that means one person is in charge of carving the turkey, or that you save some slices of pie to enjoy the next day for breakfast. Maybe the kids are in charge of setting the table, or a bottle of Champagne is popped to kick off the meal, or your whole family volunteers at a food pantry to help make someone else's Thanksgiving dinner all the more memorable.
Whether your family puts up a Christmas tree the minute Thanksgiving dinner is over, or your uncle always makes a special post-dinner cocktail for the adults, we want to hear about the Thanksgiving dinner traditions that keep the holiday spirit alive in your household. Share them in the survey below, along with some of your favorite Thanksgiving dishes, or feel free to e-mail your responses to [email protected].
Sign up for The Dish
Stay up to date on the latest food news from Boston.com.