Readers Say
Kate Boucher is running for Spaulding Rehabilitation Hospital
"Running has given me the ability to push through tough moments."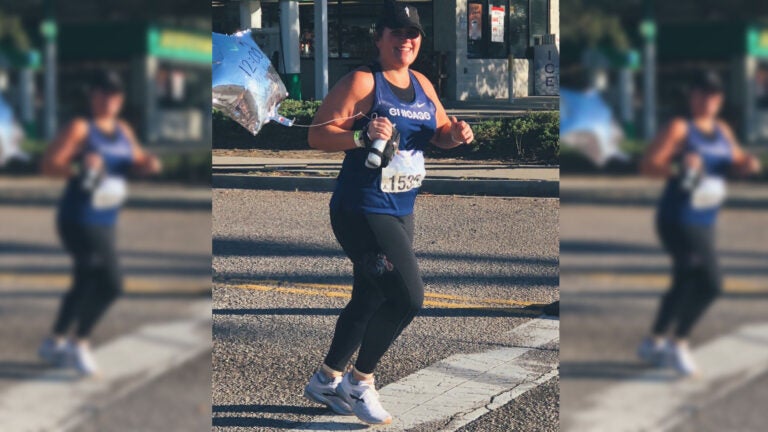 In our "Why I'm Running" series, Boston Marathon runners share what's inspiring them to make the 26.2-mile trek from Hopkinton to Boston. If you're running the marathon, you can share your story here
Name: Kate Boucher
Age: 44
From: Myrtle Beach, S.C.
I am a Massachusetts native, raised in Milford. I lived in Southie as an adult, so coming home to run is a dream come true.
I met running a little later in life than others, around 35 years old, and moved through the ranks of 5Ks up to a 50K in 2018. After the last few rough years I decided to make the commitment to run for Spaulding Rehabilitation Hospital, to run for those who can't. Running has given me the ability to push through tough moments and running for Spaulding Rehabilitation Hospital has given me a greater purpose.
Every step I take and every dollar I raise gives back to something so much bigger than me. I know several people who have received care from Spaulding and they have transformed their lives.
The journey I will take over the 26.2 miles from Hopkinton to Boston is nothing compared to those whom I am running for to take back their lives. It is an honor to run the Boston Marathon for the patients of Spaulding Rehabilitation Hospital, an experience I will surely never forget. I can't wait to celebrate with the hometown crowd!
Editor's note: This entry may have been lightly edited for clarity or grammar.