Readers Say
Lindsy Fernandez is running Boston for Hospitality Homes
"My last .2 miles will be for my nephew, Oliver, whose story will be my final push to bring it all home."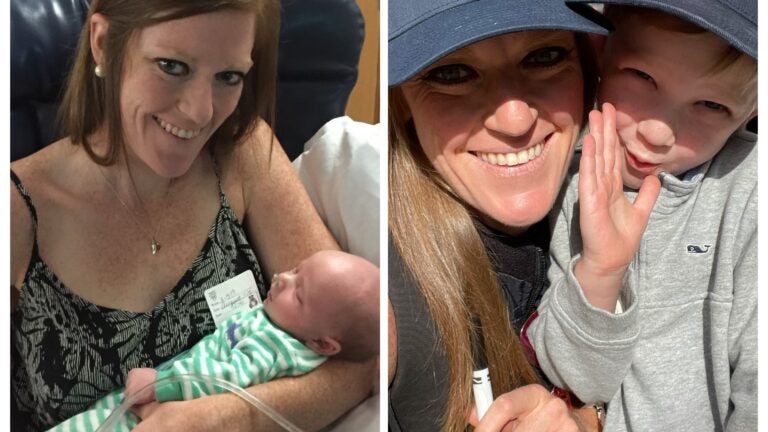 In our "Why I'm Running" series, Boston Marathon runners share what's inspiring them to make the 26.2-mile trek from Hopkinton to Boston. If you're running the marathon, you can share your story here.
Name: Lindsy Fernandez
Age: 37
From: Arlington, Texas
On April 18th, 2022 I will be running my fourth Boston Marathon. This time will be different, I will not be competing for myself, but for something far bigger. I am running for Hospitality Homes, a non-profit organization that matches patients and their families with medical housing during their treatment in Boston.
I have witnessed firsthand the impact this organization can have on patients and their families. Back in 2015 my sister's son, Oliver, was born with multiple medical complications and needed to be life-flighted at 4 months old to Boston for the expert care at Boston Children's Hospital. My sister and her husband were told by Oliver's medical care team to expect to be in Boston for at least 4 months before being able to finally bring him home! Hospitality Homes played a vital role in that journey.
With no family in the area and the extremely high cost of hotels, Hospitality Homes provided a "home." This organization matched their family with a host family. Their host family has provided my sister's family with so much more than a room over the last 5 years as they have brought their son back and forth for care. My entire family is incredibly grateful for Hospitality Homes. Without the generosity of this organization, we are certain Oliver's journey would not be the same.
I will be running the Boston Marathon's 26.2 miles for 26 different patients and families. These patients and their families have come to Boston to receive world-renowned medical care. Each one of their journeys has been impacted by this incredible organization. My last .2 miles will be for my nephew, Oliver, whose story will be my final push to bring it all home.
I know those 26.2 miles from Hopkinton to Boston are not easy, but every bit of support along the course makes all the difference. Just like the marathon, these patients' and families' roads have not been easy, but with the support of Hospitality Homes, their journeys have been a little bit easier.
Editor's note: This entry may have been lightly edited for clarity or grammar.